The Friday Grab Bag is a weekly series that highlights fun, unique, and interesting happenings in Colorado libraries, and includes news from Colorado State Library.
Let's open the Friday Grab Bag!
Histories and Stories
Durango Public Library is hosting the Southwest Colorado Genealogy Society Workshop on November 19 from 10:00 am to 12:00 pm. This drop-in event is open to anyone interested in connecting with experienced genealogical researchers to get started with or learn more about family research. Event details.
At Poudre River Public Library District's Researching Military Records on November 19, instructor Del Ritchhart from Larimer County Genealogical Society will discuss websites and methods for researching records from the Revolutionary War through World War II. Event details.
Bud Werner Memorial Library is hosting a watch party for the 2022 Native Cinema Showcase, an event representing 30 Native nations in eight different countries. Join the library for in-person screenings from November 18-25, or stream the showcase online. Event details.
The Coding Series at Pikes Peak Library District continues with Storytelling, November 22 at Library 21c. Tweens and teens will learn basic computational thinking to tell fun and interactive stories. Event details.
Creative Types
Pitkin County Library's Open Studio Coding is a weekly offering for kids ages 10-18. The relaxed environment provides the opportunity to work alone or collaboratively on coding projects. The next meeting is November 30 from 3:00 to 6:00 pm. Learn more.
Pueblo City-County Library's Junk Journaling Workshop is an opportunity to create a unique journal using recycled items. This adult crafting event is November 26 at Patrick A. Lucero Library. Event details.
Westminster Public Library invites tweens and teens to their Upcycle Cosplay event, November 19 at College Hill Library. Using thrifted clothes and other materials, participants will create unique creations to wear. Register online.
At Garfield County Libraries' Patterns of Joy Sewing Outreach program, teens, tweens, and kids (6 and up) will learn how to sew using a sewing machine and make two fleece hats. One hat they get to keep and one they get to give. The next events are November 18 at Silt Branch Library and November 21 at Parachute Branch Library. Registration required.
Pick 'n' Mix
Bemis Library is launching their Books are Cool Winter Reading Program on November 19, which will run through January 9. Kids through grade 5 are encouraged to pick up a reading log at the library and complete the challenges. Finishers will receive a free book and other surprises. Event details.
Experience the beauty of The French Violin at Basalt Regional Library's Music at the Library event on November 18. Emily Acri and Kevin Kaukl will perform sonatas from 19th century composers Joseph Bolonge, Chevalier de Saint-Georges, César Franck, and Claude Debussy. Learn more.
Denver Public Library is currently accepting nominations for the 2023 Juanita Gray Community Service Awards. These awards honor African American men, women and youth who make outstanding contributions to the Denver metro area and who exemplify the ideals and spirit represented by Juanita Gray's commitment to the Denver community. Award winners will be acknowledged at a public awards ceremony on February 4, 2023. Nominations are due by November 23, 2022.
Estes Valley Library is putting a spin on the traditional book club with their Book Vs. Movie Club. At their next event on November 26 participants will watch and discuss Mr. Popper's Penguins. Register.
Southwest La Plata Library District hosted a Charlie Brown Thanksgiving at Sunnyside Community Library on November 16. Kids and parents watched the classic holiday special and then feasted on buttered toast, popcorn, pretzels, and jelly beans. One participant commented that "This is the funnest thing we've done in the library!" Event details.
What's New at Colorado State Library
Library Services Spotlight
Library Research Services
Learning Opportunities
Library Jobline
Are you considering a job change this year? Check out Library Jobline for hot new library employment opportunities, like this selection from around Colorado.
---
This post is part of the Spotlight on Sharing initiative, which aims to increase the visibility of Colorado library programs and resource sharing. Do you have a story from your library to share? Email Amy Hitchner, ahitchner@coloradovirtuallibrary.org.
All images are from the Colorado Historic Newspapers Collection, a service of Colorado State Library.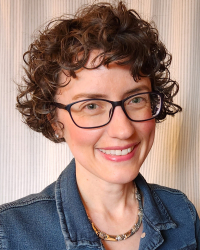 Latest posts by Amy Hitchner
(see all)