The Friday Grab Bag is a weekly series that highlights fun, unique, and interesting happenings in Colorado libraries, and includes news from Colorado State Library.
Let's open the Friday Grab Bag!
Write On
Aurora Public Library is hosting a Teen Writers Workshop on November 15 at Mission Viejo Library. Come work on a story idea, practice new writing techniques, and meet fellow young writers. Registration required.
Broomfield Library's monthly Adult Writing Group provides the opportunity for writers to connect and share their work. The next meeting is November 15 at 6:00 pm. Learn more.
Throughout November, Delta County Libraries is collaborating with the Literary Committee of the Blue Sage Center for the Arts and The Paradise Theatre to offer The Write Month, a celebration of literary creativity with events across the county. Upcoming events include author talks on Nov. 12, 15, 17, & 19, as well as Teen Writing Workshops on Nov. 16 & 30. Visit their events calendar for details.
PEN-demonium is a month-long series at Estes Valley Library to promote and celebrate writing. Upcoming events include author talks, laser engraving wax seals, an author meet up, handmade journals, writing code, and more. See the full list of events.
Longmont Public Library's Drop-In Monday Night Writers Group meets weekly to foster the art and craft of writing. This informal group is led by Kara McLaughlin of Little Sage Books. Learn more.
Dedicate an entire morning to writing at Lyons Community Library's Writing in November, coming up on November 12 from 9:00 am to 12:00 pm. All types of writing are encouraged. Event details.
Lafayette Public Library's Writing Buddies program pairs kids in grades 3-5 with teen mentors in grades 8-12 to work on their brainstorming, writing, and editing skills. This month-long event started November 8 and will continue through the 29th. Learn more.
The Monday Nederland Writers group meets weekly at Nederland Community Library. Join their next meeting on November 14 from 1:00 to 3:00 pm to share all things writing. Event details.
Pueblo City-County Library is holding NaNoWriMo Write-In events every Tuesday in November at the Lamb branch. Come work on your novel in the company of fellow writers. The next meeting is November 15 at 4:00 pm.
West Custer County Library is forming a New Writers' Group to serve Southern Colorado authors. The first meeting is November 12 at 4:00 pm. Author James Haley will lead the group, which will be open to a full spectrum of writers from high school students to adult professionals. Learn more.
Pick 'n' Mix
Garfield County Libraries is hosting a Community Conversation: Living with Bears on November 16 at the New Castle Branch Library.  A representative from the Colorado Bear Coalition will share information about keeping bears and the community safe. Trauma researcher Dr. Edward Mooney will also be present to help create an environment for healing conversations. Event details.
Saturday Coffee Connections is a weekly opportunity for people near Denver Public Library's Bear Valley Library to meet their neighbors over coffee and donuts. Join their next meeting on Saturday, November 12 at 10:00 am. Event details.
Visit all seven Douglas County Libraries locations from November 19 to January 7 to view the Forest of Stories exhibits. Over 120 trees have been decorated in literary themes—there's something for everyone! Visit the Forest of Stories page to see a list of trees by location.
Cheer up your home this winter with houseplants. Bemis Library's Gardening in Colorado event on November 15, presented by a Master Gardener with the Arapahoe County CSU Extension Office, will teach participants how to keep houseplants happy and healthy. Event details.
Play and Learn
In celebration of International Games Month, Pikes Peak Library District is holding a Jigsaw Puzzle Competition on November 12 at Cheyenne Mountain Library. Register your group of 4 to compete against other groups and the clock to get your puzzle done the quickest. Read the competition details.
Clear Creek County Library District's Robotics Club for grades 4-6 starts November 14 and runs every Monday through December 12. Registration is required.
Eagle Valley Libraries announced the grand re-opening of their Spark Studio, a makerspace with new high-tech equipment and software for digitizing images, creating custom embroidery, laser cutting, 3D printing, and music recording. They held an event with live demos on November 3 at Eagle Public Library. Learn more about the Spark Studio.
What's New at Colorado State Library
Historic Newspaper Digitization
Library Services Spotlight
Colorado State Publications Library Blog
Learning Opportunities
Fall Youth Services Workshops. Learn about and give feedback on the 2023 summer program
Virtual Partner Forum: Colorado Humanities & Center for the Book Present Speakers' Bureau.
Solar Eclipse Workshop, presented by the STAR Library Network

Mesa County Central Library, November 30, 2022, 10:30 am – 4:30 pm. Event details.

Virtual Partner Forum: Get Ahead Colorado Presents Tax Credit & Rebate Referrals
CSL in Session: Jargon-Free Libraries: Using the Language of Our Patrons

December 14, 2022. 12:00 – 1:00 pm. Event details; no registration required.

Virtual Partner Forum: League of Women Voters Colorado
Online Learning Opportunities in November 2022 for Library Staff. Browse this great list of free online learning opportunities shared with us by Wyoming State Library.
Library Jobline
Are you considering a job change this year? Check out Library Jobline for hot new library employment opportunities, like this selection from around Colorado.
---
This post is part of the Spotlight on Sharing initiative, which aims to increase the visibility of Colorado library programs and resource sharing. Do you have a story from your library to share? Email Amy Hitchner, ahitchner@coloradovirtuallibrary.org.
All images are from the Colorado Historic Newspapers Collection, a service of Colorado State Library.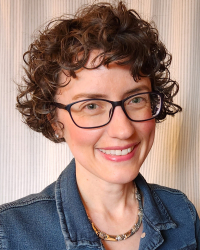 Latest posts by Amy Hitchner
(see all)