The Friday Grab Bag is a weekly series that highlights fun, unique, and interesting happenings in Colorado libraries, and includes news from the Colorado State Library.
Let's open the Friday Grab Bag!
Bees a-Buzzin'
Buena Vista Public Library is hosting a virtual lecture, Lunch & Learn: Bees! on May 19 at 1:00 pm. Found on every continent except Antarctica, bees are vital pollinators, making possible much of the food humans eat. During this Active Minds discussion, participants will examine the factors associated with significant declines in bumblebee and honeybee populations. How to join:
https://bit.ly/3rEmQzV
Meeting ID:789 315 4087
Passcode:460227
Tina Sebestyen from the Colorado State Beekeepers Association will present The Bees Needs, and How You Can Help on May 21 at Ignacio Community Library. Learn what you can do to keep the bees in your backyard happy and healthy. Learn more.
Durango Public Library will host two events this month in their Great Garden Series: Natural Pesticides with Herbs, presented by Camilla Potter of Durango Botanical Gardens on May 11, and Ready, Set, Garden! presented by Darrin Parmenter of La Plata County CSU Extension. See the event calendar for details.
Hooray for Hobbies
Fort Morgan Library and Museum will host action figure designer Troy McKie on May 17 at 1:00 pm as he presents on the complex origins of action figures. McKie will focus on "pre-action figures," the innovation in the 1960s, expansion in the '70s and '80s, and the move to collector focus in the digital world. No registration needed.
Tweens and teens are invited to Estes Valley Library for Laser Stone Engraving on May 12. Engrave a slate or stone to take home, and learn what else the library's laser can do. Register online.
Electronic gaming is fun at any age, which is why Bemis Library invites seniors to Electronic Gaming Day the second Tuesday of the month from May through August. Stop by the conference room on May 10 to experience a variety of gaming systems in a low-stress, peer environment. From puzzles to platformers, there's a game for everyone. Learn more.
Denver Public Library's Art Journaling for Older Adults is a series in which participants create a new journal page per month using a medley of art media. All skill levels are welcome. The next meeting is May 26 on Zoom. Register online.
In the News
The Intermountain Jewish News is one of the newest additions to the Colorado Historic Newspapers Collection, an event recognized in a recent article from IJN's online publication. CHNC now holds 2227 digitized IJN issues, from January 6, 1927 – December 26, 1969, as well as 180 issues of The Jewish Outlook and 215 issues of Denver Jewish News.
Keep a Weather Eye
Visit Ruby Sisson Library on May 26 for a fun and educational invitation to Discover Weather. Participants will learn about pagosaweather.org, a nonprofit and website dedicated to informing the public about local weather conditions and forecasts. Learn more.
Wildfires are a very real threat for many in our state. Learn what you can do to Be Wildfire Ready in a special program hosted by Grand County Library District and taught by Schelly Olson, Founder and Chair of the Grand County Wildfire Council. Register for this event on May 14.
Pick 'n' Mix
Boulder Public Library and City of Boulder Open Space and Mountain Parks announced an open call for their "Art Inspired by the Land" community art exhibition. Pieces will be displayed in the Main Library and the Meadows Branch Library from Friday, Aug. 5, to Sunday, Sep. 18, 2022. All ages and abilities are welcome to submit. Read the full rules.
Go on a World Music Journey at Basalt Regional Library on May 20. Guitarists Pat Winger and John Ramo, bassist Bruce Imig, and drummer and percussionist Larry Dutmer, known collectively as Valle Musico, will perform new interpretations of classical, jazz, and world-beat music. Registration is required.
Clear Creek County Library District is offering a Family ASL class this month. Each Saturday in May, families can gather at Idaho Springs Public Library to learn American Sign Language together. Contact the library to register.
Kids are invited to Vail Public Library on May 17 to plant Spring Terrariums. All supplies will be provided, including toys and decorations to make each terrarium unique. Learn more and register.
Lamar Public Library is holding an all-ages Writing Contest with cash prizes awarded in each category: short story, story tweets, essay, and poetry. Submissions are due May 31, and winners will be notified by July 15. Read the full contest rules.
Clearview Library District invites you to their Dive into Summer: Bookmobile Day and Chili Cookoff on May 7 at the Boardwalk Park Pavilion in Windsor. The day will include storytime with Mermaid Trina, a pirate show, nature walk, games, crafts, face painting, and the return of the community chili cookoff. While you're there, visit the bookmobile and sign up for the summer reading program. Learn more.
What's New at the Colorado State Library
Learning Opportunities
CSL in Session: Working with Tweens: What's up with these "in-betweeners"? In this session, gain skills and knowledge to become equipped, excited, and empowered to better serve this fun age group. Learn about typical tween development, collect tips for positive interactions with tweens, and practice your newfound knowledge during scenario discussions. May 12, 12:00 – 1:00 pm. Join online.
The K-12 Library Connection: Short Bytes for the K-12 Library Community. Vol. 1, Issue 6 highlights upcoming learning opportunities perfect for teacher librarians and other educators.
Colorado State Publications Library
Library Jobline
Are you considering a job change this year? Check out Library Jobline for hot new library employment opportunities, like this selection from around Colorado.
Patron Services – Reader Advisor – Colorado Talking Book Library (State Library)
Contract Digitization Specialist – Clyfford Still Museum, Denver
Librarian – High Plains Library District, Greeley
Adult Services Assistant – Delta County Public Library District, Hotchkiss
Outreach Intern – Poudre River Public Library District, Fort Collins
Customer Experience Associate – Youth & Family Services – Douglas County Libraries, Castle Rock
Full-time Children's Guide – Anythink Wright Farms, Brighton
---
This post is part of the Spotlight on Sharing initiative, which aims to increase the visibility of resource sharing in Colorado libraries. Do you have a story from your library to share? Email Amy Hitchner, ahitchner@coloradovirtuallibrary.org.
All images are from the Colorado Historic Newspapers Collection, a service of the Colorado State Library.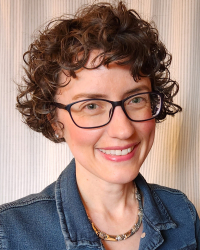 Latest posts by Amy Hitchner
(see all)