The Friday Grab Bag is a weekly series that highlights fun, unique, and interesting happenings in Colorado libraries, and includes news from Colorado State Library.
Let's open the Friday Grab Bag!
The Great Outdoors
Gunnison County Libraries welcomes park ranger Matt Johnson for his presentation on the National Park Service, May 10 at Gunnison Library. Explore the history and mission of the National Park Service as revealed through the stories of bears, eagles, wolves, salmon, bison and other animals. Event details.
At Loveland Public Library's CSU Master Gardeners Monthly Webinar, Dr. Whitney Cranshaw will present A Colorado Insect Update. Register for this free Zoom webinar on May 10 at 12:00 pm.
Bring your family to Jefferson County Public Library's Pollinator Faire, a celebration of honeybees on May 7 at Evergreen Library. Expert beekeeper Michael Biglen will lead the event, which will include games and crafts. Event details.
As part of their Great Garden Series, Durango Public Library will host Darrin Parmenter from the CSU Extension Office for a presentation on Drip Irrigation for Your Home Garden. Learn the basics of this water-saving practice on May 10 at 4:30 pm. Event details.
Basalt Regional Library invites kids to become Solar System Explorers at an interactive event on May 17. Learn how NASA Scientists grow their knowledge of planets and the solar system without leaving Earth. Event details.
Ruby M. Sisson Memorial Library is hosting Read with a Ranger, a special story time event for kids ages 3+ on May 10. Enjoy stories about the great outdoors read by a U.S. Forest Service Ranger and then create a nature inspired craft! Learn more.
Volunteer naturalists will be at Louisville Public Library on May 27 to present Spectacular Geology, an exploration of the fascinating geologic history of Boulder County. Registration is required for this teen/adult event.
A Work of Art
University of Colorado Boulder's Earth Sciences and Map Library recently announced a new exhibit, No Boundaries: Women Transforming the World, on display until May 2024. Artists Charlotte Bassin and Deborah Cole helped develop the exhibit, which displays their own work along with a number of maps by women cartographers from the map collection highlighting the historic and current role of women in cartography, exploration and geographic representation. Learn more.
Local artists of all ages and mediums are invited to submit samples of their work to be considered for inclusion in the Pine River Library Fall Community Art Show, which will run from July to September. Samples and applications are due by May 31.
Denver Public Library's First Friday program series encourages adult and senior creative time while exploring tools within the Hampden ideaLab. This month's activity is a jewelry making workshop. Join them on May 5 at 1:00 pm.
Learn the basics of digitizing your two-dimensional works of art at Mesa County Libraries' Intro to Art Digitization, May 6 at the 970West Studio. Registration is required.
Take Action
Garfield County Libraries invites you to Building a Sustainable Off-Grid Home, a presentation by the Herald Family on May 13 at Silt Branch Library. The Heralds will discuss the process and the adventures they encountered along the way to living with 21st century technology in a comfortable home with no monthly utility bills. Event details.
If you've ever considered Living Off Grid, join presenter and off-gridder Toni Harms to learn from her experiences. She will be at Grand County Library District's Hot Sulphur Springs Library on May 26 at 6:00 pm. Learn more.
Broomfield Library invites families to Learn to Machine Sew on May 13 in the inventHQ Makerspace. Bring a photo to print on fabric that you will turn into a doll or pillow using the sewing machine. A waiver is required.
Give your job search a boost with High Plains Library District's Resume Writing Workshop on May 11 at Centennial Park Library. They'll share tips and tricks that will make your resume stand out. Register online.
Get a handle on your finances with Pueblo City-County Library's Basic Budget Planning, May 12 at the Lamb branch. You'll learn how to build a budget using your monthly income and expense estimates. Learn more.
Wilkinson Public Library is partnering with Tri-County Health Network, Caregiver Support Foundation, Alzheimer's Association, and Touch of Care Hospice to hold an Aging Forum on May 9 at 5:30. Stop by to learn about the services and information offered by these organizations. Event details.
What's New at Colorado State Library
Colorado Historic Newspapers Collection
Colorado State Publications Library Blog
Library Services Spotlight
Learning Opportunities
Library Jobline
Are you considering a job change this year? Check out Library Jobline for hot new library employment opportunities, like this selection from around Colorado.
---
This post is part of the Spotlight on Sharing initiative, which aims to increase the visibility of Colorado library programs and resource sharing. Do you have a story from your library to share? Email Amy Hitchner, ahitchner@coloradovirtuallibrary.org.
All images are from the Colorado Historic Newspapers Collection, a service of Colorado State Library.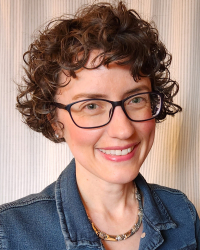 Latest posts by Amy Hitchner
(see all)