The Friday Grab Bag is a weekly series that highlights fun, unique, and interesting happenings in Colorado libraries, and includes news from Colorado State Library.
Let's open the Friday Grab Bag!
Summer Learning
Looking for some fun titles for your summer reading list? Arapahoe Libraries is hosting a Summer Book Party on May 31, a virtual book talk in which their librarians will share as many of their favorite books for kids, tweens and teens as possible in half an hour. The event will be livestreamed on YouTube and Facebook. Learn more.
Salida Circus Summer Reading Kickoff Party is June 4 at River Park Pavilion. Buena Vista Public Library will celebrate with a magic show, balloon animals, and amazing aerialists. Learn more.
Starting June 1, children can embark on a Geocache Adventure hosted by Montrose Regional Library. During June and July, kids and their families are invited to find 9 geocache locations in the Montrose and Olathe area. Learn more.
Nederland Community Library is hosting Ranger David Gustafson for a Ranger Visit on June 2. This summer activity for elementary age children will be an outdoor adventure to the creek to learn about bugs. Register online.
Fire and Water
Pueblo City-County Library is hosting Wildland Fire Preparedness & Mitigation, an event on June 2 at Lamb Meeting Room, presented by Andrew Goleb with the Pueblo Fire Department. Come learn how to be prepared for this year's wildfire season. Learn more.
Join Parachute Branch Library and the Girl Scouts of Colorado to learn more about Water Conservation! Garfield County Libraries is hosting this event about the importance of water on June 2. Free and open to all.
Watersheds: Health, Pollution and You is a program for children at Lyons Community Library on June 3. Topics will include the functions of watersheds, types of pollutants found in waterways, and the importance of healthy watersheds for the well-being of all plants and animals. Register online.
Call for Award Nominations
Did you know that there are TWO Julie J. Boucher Memorial recognitions?
The Julie J. Boucher Memorial Award is awarded annually to an individual or organization in the library community who actively promotes intellectual freedom in Colorado
The Julie J. Boucher Community Honor Roll is awarded annually and recognizes an individual or group in Colorado not directly affiliated with libraries [i.e., not an employee or volunteer in a library] that promotes intellectual freedom.
Submit your nominations using this form or by emailing cal.ifc.co@gmail.com.
Colorado Historic Newspapers
University of Colorado Boulder recently received $16,000 through the AUC Robert W. Woodruff Library and Project STAND Digitization Microgrant to digitize nearly 21,000 pages from the Colorado Daily student newspaper. Read more.
Pick 'n' Mix
Join Mesa County Libraries on May 27 for Gardening with Cold-Hardy Cacti, Succulents, and other Xeric Plants, a presentation by Don Campbell of the Chinle Cactus & Succulent Society. This program will also discuss various considerations while planning, designing, installing, and maintaining an outdoor garden, as well as information about plant acquisition. Registration is required.
Lone Cone Library will host a Container Gardening Class on June 4. Come learn how to plant herbs and flowers even if you don't have an outdoor garden. Registration required.
Make and eat Candy Sushi at Eaton Library! High Plains Library District is hosting this event on May 31, where kids will make their own snacks out of rice krispies treats and gummy candy. Learn more.
Teen Cook is a 5-part series hosted by Wilkinson Public Library this summer. Each session will feature a new cooking challenge. The first session on May 31 will feature Rice Crispy creations. Learn more.
Summit County Library is hosting a free escape room throughout May at South Branch in Breckenridge. Groups of up to 8 people are invited to Escape the Sinking Library and save the rare and valuable books aboard. Sign up on their website.
What's New at Colorado State Library
Website Accessibility
Have you heard about Colorado's new IT accessibility law? Colorado State Library and the Governor's Office of Information Technology (OIT) recently provided a basic overview of the new requirements, and some resources to help your library meet them. Read the post: Colorado's new accessibility law HB21-1110 and your library's website.
Learning Opportunities
The K-12 Library Connection: Short Bytes for the K-12 Library Community. Vol. 1, Issue 7.
CSL in Session: Managing Implicit Bias in Your Library. July 28, 2022, 12:00-1:00pm. Join online.
Online Learning Opportunities in May 2022 for Library Staff. Browse this great list of free online learning opportunities shared with us by Wyoming State Library.
Colorado State Publications Library
Library Jobline
Are you considering a job change this year? Check out Library Jobline for hot new library employment opportunities, like this selection from around Colorado.
---
This post is part of the Spotlight on Sharing initiative, which aims to increase the visibility of resource sharing in Colorado libraries. Do you have a story from your library to share? Email Amy Hitchner, ahitchner@coloradovirtuallibrary.org.
All images are from the Colorado Historic Newspapers Collection, a service of Colorado State Library.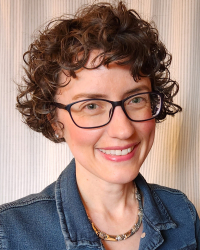 Latest posts by Amy Hitchner
(see all)