The Friday Grab Bag is a weekly series that highlights fun, unique, and interesting happenings in Colorado libraries, and includes news from Colorado State Library.
Let's open the Friday Grab Bag!
Summer Reading Celebrations
Multiple branches of Garfield County Libraries are hosting Summer Reading Kick-Off Parties on June 2 and 3. Join them for outdoor fun and games, and get signed up for the Summer Reading Challenge. Learn more.
Broomfield Library's Kids' Summer Kickoff Party on June 1 will feature giant bubbles, costume making, yard games, art, photos, and much more. There will also be a collection site for non-perishable food. Event details.
Louisville Public Library is celebrating summer with a Carnival on June 14 at Steinbaugh Pavilion. Bring the whole family to enjoy live music, bounce houses, carnival games, cotton candy, and more. Plus, register for the reading program! Event details.
Durango Public Library is holding their "All Together Now" Summer Reading Kick-off Party on June 3 at 11:00 am. Join them for games, snacks, music, and more. Event details.
Jefferson County Public Library's Summer Challenge Kickoff Party at Belmar Library will feature activities, crafts, games, and other surprises. Join them on June 1 at 11:00 am. Learn more.
Lafayette Public Library is celebrating summer reading with a Festival Plaza Concert by Jeff and Paige on June 1 at noon. Enjoy singing, dancing, and playing while you sign up for the summer reading program. Event details.
Starting May 30, adults can pick up their official What Do You Wonder Adult Summer Reading Program bingo card from Bemis Public Library. The first 50 participants will receive a free library tote bag. All participants have the chance to win gift cards to local restaurants and merchants. Learn more.
Lone Cone Library's Summer Reading Kick Off and Family Game Night is on June 2 at 7:00 pm. Join them for games, food, and fun. Childcare will be provided for registered participants.
Longmont Public Library's Summer Reading Bingo program runs from May 25 to July 31. Print your bingo card and complete the activities, then turn in your card for books, coupons, and a chance to win the Grand Prize Drawing. Learn more.
Loveland Public Library is hosting a Teen Summer Learning Kick-Off Pizza Party on June 2 in the Teen Hangout. Enjoy free pizza while getting registered in the READsquared app to track summer learning activities. Event details.
Buena Vista Public Library, in partnership with the Chamber, Town of Buena Vista, and Buena Vista Music Coop, is hosting a Summer Reading Kickoff Family Concert and Circus Show on June 3 at 10:00 am. Come for a full day of performances, games, and activities for the whole family, including a visit from the Salida Circus. Learn more.
Wilkinson Public Library is celebrating the end of the school year and the start of summer vacation with a Summer Kick-Off Party with Pizza and Magic, June 2 at 12:30 pm. Get signed up for summer reading while you enjoy pizza and a magic show. Event details.
Summit County Library invites you to their 2023 Summer Reading Program Kickoff featuring Denver Museum of Nature & Science's Curiosity Cruiser. Join them on June 3 at Bluebird Market in Silverthorne. Learn more about the Curiosity Cruiser.
West Custer County Library's Summer Reading Kickoff Party on June 2 at Hermit Park will feature a dance party and bounce house. Learn about the other summer activities the library has in store.
Creating and Crafting
One of Estes Valley Library's Summer Reading Program activities is Make a GIANT Lite Brite Map on June 1. They invite older kids and teens to construct the Lite Brite, then create a map with acrylic pegs. Learn more and register.
Alamosa Public Library invites you to take part in building a Community Quilt from different kinds of textile art. To help you get started, they are offering textile art programs throughout June, such as Splatter Paint Textile Squares for kids on June 9. You can also submit a contribution of your own design. See all the related programs.
This summer, Delta County Libraries invites you to participate in their Collaborative Origami Display. Pick up an origami kit in June and July, then add your creations to the collaborative display in the libraries. Learn more.
Join Pueblo City-County Library District for a Summer Solstice Lantern Making Workshop on June 1 at Rawlings Branch Library. Bring an empty 2-liter plastic bottle and make a lantern for the Summer Solstice Festival & Lantern Parade. Learn more.
Spanish Peaks Library District welcomes local artist Peggy Zehring for Chalk the Block on May 27 at 1:00 pm. Explore your inner artist while decorating the library sidewalk. Learn more.
Denver Public Library's Special Collections and Archives department is building a Community Cookbook in celebration of Asian American, Native Hawaiian, and Pacific Islander (AA.NH/PI) Heritage Month. Information about how to submit a recipe is on their event website.
Pick 'n' Mix
Aurora Public Library invites tweens and teens to a Visionary Writer's Tea Time with Aurora's Poet Laureate on May 30 at Hoffman Heights Library. Engage in literary chit-chat, write stories and poems, and receive advice on your writing adventures. Register online.
Pikes Peak Library District is hosting Summer Teen Volunteer Interviews and Orientation on May 31 at Ruth Holley Meeting Room. They encourage teens ages 12-18 to apply to volunteer. Learn more.
Mancos Public Library presents How to Build First Aid Kits for Outdoor Adventures with Drs. Jay and Amanda Mullen on May 27 at 11:00 am. Learn what you need to bring for different activities like mountain biking, hiking, and rock climbing. Learn more.
Vail Public Library installed a new book for their StoryWalk: Whoever You Are, written by Mem Fox and illustrated by Leslie Staub. The book, available in English and Spanish, will be up at Bighorn Park in East Vail through August.
What's New at Colorado State Library
Colorado State Publications Library Blog
Book Club Resource
Library Services Spotlight
Learning Opportunities
Library Jobline
Are you considering a job change this year? Check out Library Jobline for hot new library employment opportunities, like this selection from around Colorado.
---
This post is part of the Spotlight on Sharing initiative, which aims to increase the visibility of Colorado library programs and resource sharing. Do you have a story from your library to share? Email Amy Hitchner, ahitchner@coloradovirtuallibrary.org.
All images are from the Colorado Historic Newspapers Collection, a service of Colorado State Library.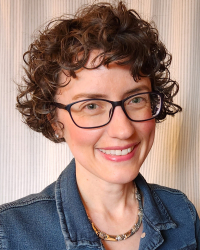 Latest posts by Amy Hitchner
(see all)