The Friday Grab Bag is a weekly series that highlights fun, unique, and interesting happenings in Colorado libraries, and includes news from Colorado State Library.
Let's open the Friday Grab Bag!
Summer is Near
Garfield County Libraries' Silt Branch invites you to kick off their Summer Reading Challenge  with Cowboy Campfire and Western Skies on May 31 at Silt Historical Park. Bring the whole family to hear the Cowboy Corral share stories and songs from the Old West. Learn more.
Estes Valley Library is throwing a Tween/Teen Last Day of School Party! + Summer Reading Program Kick-off on May 25. Stop by for pizza and snacks, video games, and an opportunity to sign up for summer reading. Learn more.
Longmont Public Library is celebrating the season with a Summer Reading Kickoff Pool Party, May 25 at Sunset Pool. Children and Teens librarians and staff from Recreation Services will help you get your summer started right. No registration required for this free party.
Enjoy the musical stylings of Jeremy Kitchen at Pueblo City-County Library's Summer Send Off Porch Concert on May 24 at Patrick A. Lucero Library. Let the soothing sounds ease you into a safe and fun summer. Learn more.
Celebrate Your Community
Come celebrate Clearview Library District's annual Bookmobile Day and Chili Cook-off on May 20 from 12-2 pm. This year's event features activities from Windsor Severance Fire Rescue, CSU Weld County Extension, and the Town of Windsor Museums. Event details.
On May 20, Loveland Public Library is hosting their 2023 APIDA Celebration. Join them for an afternoon of fun performances including Hawaiian Hula Keahi, Taiko Japanese Drummers, Kalama Polynesian Dancers, Dragon Lion Dancers, Filipino-American Community of Colorado, as well as crafts, food, and vendor booths! Learn more.
Mesa County Libraries invites you to their Eye Love Fruita Art Reception, May 19 at the Fruita Branch. The show focuses on art depicting this beautiful Colorado town and surrounding area. Award winners will be announced and light refreshments will be served. Learn more.
Basalt Regional Library welcomes chamber musicians Emily Burr, Javier de los Santos, Sarah Graf, and Charlotte McLain for Music at the Library: Baroque & Beyond, a performance on May 19 at 5:30 pm. Their concert will include works by Handel, Telemann, de Falla, Bach, and more. Learn more about the concert series.
Learn Something New
East Morgan County Library District, in partnership with the Housing Resource Center, is offering a Homebuyer Education Class on June 8 at 5:30 pm. Find out what you really need to know to become a first-time home owner. Registration required.
High Plains Library District is partnering with Weld County Department of Public Health and Environment's Tobacco Education & Prevention Program to offer Vaping 101: An Awareness Program for Parents, Guardians, and Caregivers on May 24 at Centennial Park Library. Participants will learn how to recognize vaping and understand the health risks associated with it. Event details.
Go on a Birdwalk with Denver Audubon. Jefferson County Public Library is hosting this event on May 24 at Columbine Library. Enjoy a leisurely walk around Johnson Reservoir while learning about Littleton's birds and mammals. Event details.
Learn to recognize the 10 Warning Signs of Alzheimer's at Buena Vista Public Library on May 24. Using Alzheimer's Association resources, participants will learn what to watch for in themselves and others, and how to approach someone about memory concerns. Event details.
Tween and teens who like fiery food will love Aurora Public Library's Spicy Things Taste-Testing on May 25 at Tallyn's Reach Library. The event will feature chilies, hot sauce, peppers, and some palette cleansers to cool things off. Event details.
Broomfield Public Library invites you to Vegetable Garden Basics: Transplanting and Trellising, May 25 at Brunner Farmhouse. As part of this ongoing series, you'll learn the basics of vegetable gardening in Colorado. Registration required.
What's New at Colorado State Library
Partner Post and Press Release
Colorado State Publications Library Blog
Library Research Service
Library Services Spotlight
Learning Opportunities
Library Jobline
Are you considering a job change this year? Check out Library Jobline for hot new library employment opportunities, like this selection from around Colorado.
---
This post is part of the Spotlight on Sharing initiative, which aims to increase the visibility of Colorado library programs and resource sharing. Do you have a story from your library to share? Email Amy Hitchner, ahitchner@coloradovirtuallibrary.org.
All images are from the Colorado Historic Newspapers Collection, a service of Colorado State Library.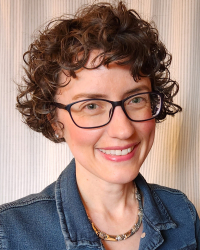 Latest posts by Amy Hitchner
(see all)