The Friday Grab Bag is a weekly series that highlights fun, unique, and interesting happenings in Colorado libraries, and includes news from Colorado State Library.
Let's open the Friday Grab Bag!
Itch to Stitch
Loveland Public Library's Needle and Fiber Arts Group meets every Tuesday at the Beet Education Art Center. The next meeting is May 17 at 1:00 pm. Bring your own supplies and create fiber crafts in good company. Learn more.
Enjoy the company of other fiber artists while you work on your own craft project during Westminster Public Library's Hobby Haven on Zoom, May 15 at 1:30 pm. Register to get a link.
If you prefer in-person crafting, Hayden Public Library offers A Good Yarn, a weekly program for knitters and crocheters. The next meeting is May 17 at 10:30 am. Library calendar.
Security Public Library combines knitting with reading at their Book Knits – Knitting Group, which meets twice a month. The next meeting is Saturday, May 14 at 10:00 am. Library calendar.
The Knit and Stitch Group meets on the first Friday of the month at Red Feather Lakes Community Library. Bring your knitting, crocheting, stitching, or other hand-work. The next meeting is June 3. Library calendar.
Pikes Peak Library's District's Learn to Sew Series teaches basic sewing skills. At the class on May 14 at East Library, participants will use a sewing machine to create a Nautical Zippered Pouch. More info.
How does wool become a wearable garment? See the whole process, from Sheep to Shawl, at Littleton Museum on May 14. Learn more.
The Quilt Guild at Lake County Public Library meets once a month to talk, quilt, and laugh. Join their next meeting on May 16 at 6:30 pm. Learn more.
Celebrations
Douglas County Libraries broke ground last week on their new Castle Rock library. The building will be located in front of the existing library and will have a larger footprint, similar to Highlands Ranch and Parker. Castle Rock will continue to be the home of Douglas County Libraries Archives & Local History and its collections. Learn more about the project and timeline.
Pick 'n' Mix
South Routt Library District is holding a Bicycle Tune-up Workshop at Oak Creek Library on May 21 from 9:00-11:00 am. Come learn some spring bike tune-up skills and work on your own bike with local bike racer and mechanic, Jim Meyers. Library calendar.
Gunnison County Libraries invites families to their Family Garden Party, May 15 at Crested Butte Library. Drop by to plant seeds, paint pots, learn about growing flowers and vegetables in your yard, and enjoy some snacks. Event calendar.
The CSU Extension office will present Xeriscaping, part of Wellington Public Library's Master Gardener Series, on May 14 at 1:00 pm. Learn the basics of this water-wise form of gardening. More info.
Do you make a mean bowl of salsa? Enter it in Wilkinson Public Library's Salsa Slam contest on May 18. Prizes will be awarded, including People's Choice. Read the contest details.
Artist Vanessa Porras will teach a workshop on Monoprinting at Pitkin County Library on May 14. Monoprinting is a method for creating art using different types of materials. Learn more and register.
Estes Valley Library is offering Beginner Soldering in their Makerspace on May 20. Learn about soldering small electronics, and walk away with your own working circuit board. Register online.
Libraries have many resources that can be accessed virtually. Poudre River Public Library is teaching patrons how to access their remote services at Hands-On Tech: Library to Go, May 14 at Harmony Library. Bring your own device and they'll show you the rest! Register online.
What's New at Colorado State Library
Growing Readers Together Summer Social Media Campaign
Colorado State Library's Growing Readers Together team assembled a summer social media toolkit all Colorado public libraries can use to help promote summer program opportunities to families and caregivers with young children. The toolkit includes text and visual content libraries can share from GRT's social media or adapt for their own use on their social media platforms. Please see this recent post on Colorado Virtual Library for complete details!
Learning Opportunities
Online Learning Opportunities in May 2022 for Library Staff. Browse this great list of free online learning opportunities shared with us by Wyoming State Library.
Colorado State Publications Library
Library Research Service
Library Jobline
Are you considering a job change this year? Check out Library Jobline for hot new library employment opportunities, like this selection from around Colorado.
---
This post is part of the Spotlight on Sharing initiative, which aims to increase the visibility of resource sharing in Colorado libraries. Do you have a story from your library to share? Email Amy Hitchner, ahitchner@coloradovirtuallibrary.org.
All images are from the Colorado Historic Newspapers Collection, a service of Colorado State Library.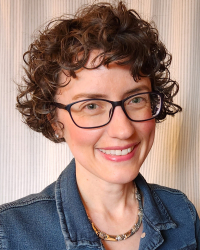 Latest posts by Amy Hitchner
(see all)