The Friday Grab Bag is a weekly series that highlights fun, unique, and interesting happenings in Colorado libraries, and includes news from Colorado State Library.
Let's open the Friday Grab Bag!
Jump Right In
Delta County Libraries welcomes CU Boulder's Playback Theatre Ensemble for Come Share Your Stories, an interactive theater experience based on audience input. This free event will be held on May 18 at Grand Mesa Arts & Events Center. Learn more.
Bemis Public Library invites tweens to a Comedy Improv Workshop on May 17. Have fun playing games and creating short plays at this interactive comedy class. Register online.
Longmont Public Library, in partnership with Museu de las Americas, will offer Diego Rivera: A Man & His Murals Workshop for Adults on May 22. Attendees will create a collaborative mural inspired by Diego Rivera's techniques. Register online.
Learn basic car maintenance skills at You've Got This! Car Maintenance for New Drivers, May 13 at Boulder Public Library's George Reynolds Branch. An instructor from DriveSafe Colorado will show you how to replace wipers, check fluids, and maintain tires. Register online.
Aurora Public Library invites you to learn about Container Gardening in a class taught by Arapahoe County Master Gardeners. Start the growing season right—register to join them on May 23 at Tallyn's Reach Library.
Learn how to put up your garden harvest with Introduction to Water Bath Canning, a CSU Extension class being held at Pikes Peak Library District's Fountain Library on May 17. Attendees will learn the safest techniques for canning and preserving food. Learn more.
Cultural Celebrations
Jefferson County Public Library celebrates Asian American and Pacific Islander Heritage Month with Javanese Ballet & Puppetry performed by ARCINDA (The Arts and Culture of Indonesia). Enjoy the performance on May 14 at Golden Library as shadow puppetry, an ancient form of storytelling, is accompanied by Javanese Gamelan music.
Join Garfield County Libraries and the Aspen Dance Connection in celebrating national Asian American and Pacific Islander Month with Chinese Ribbon Dances, a special presentation by Taiwanese dancer Chung-Fu Chang. See the events page for performance times and locations the week of May 16-19.
Wilkinson Public Library is hosting an Immigrant Heritage Party on May 18 at 4:00 pm. Bring a dish or candy from your heritage to share with others. Event details.
Pick 'n' Mix
Alamosa Public Library is hosting a Special Saturday Storytime celebrating moms and other caregivers on May 13 at 10:00 am. Make a milk carton bird feeder to bring home as a gift. Learn more.
High Plains Library District welcomes award- winning author Linda Osmundson for Nobody Ever Told Me, Lessons from a Dementia Caregiver, a presentation on May 17 at Farr Regional Library. Learn tips for caring for a loved one while caring for yourself. Event details.
Mesa County Libraries is throwing a Pedal Party, May 19 at Fruita Branch. Get ready for summer reading with fun, games, and other activities for families with children of all ages. Learn more.
Storytellers
On Saturday, May 20 from 3-4 pm, journalist and author Alan Prendergast will discuss his new book Gangbuster, One Man's Battle Against Crime, Corruption and The Klan at Denver Public Library's Sam Gary Branch. Alan will discuss the factors involved in the Klan's surprising takeover of city and state government and the group's even more rapid collapse, as well as his approach to the story, drawing on archives found in the Denver Public Library's special collections and other resources.
Douglas County Libraries is hosting An Evening with Fly-Fishing Author John Gierach on May 13 in Highlands Ranch. John has published more than 20 books on fly fishing and will discuss his newest, All the Time in the World. Register for this teen/adult event.
Fort Morgan Library and Museum welcomes The Community History Writers to their library/museum brown bag lunch presentation on May 16. This group of historians and writers will discuss notable Fort Morgan women leaders. Event details.
What's New at Colorado State Library
Historic Newspapers
Library Services Spotlight
Learning Opportunities
Library Jobline
Are you considering a job change this year? Check out Library Jobline for hot new library employment opportunities, like this selection from around Colorado.
---
This post is part of the Spotlight on Sharing initiative, which aims to increase the visibility of Colorado library programs and resource sharing. Do you have a story from your library to share? Email Amy Hitchner, ahitchner@coloradovirtuallibrary.org.
All images are from the Colorado Historic Newspapers Collection, a service of Colorado State Library.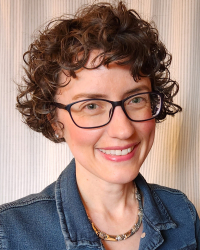 Latest posts by Amy Hitchner
(see all)