The Friday Grab Bag is a weekly series that highlights fun, unique, and interesting happenings in Colorado libraries, and includes news from the Colorado State Library.
Let's open the Friday Grab Bag!
Kid Corner
Follow the yellow brick road to Fraser Valley Library, where Grand County Library District and Colorado Ballet Education & Community Engagement will present The Wizard of Oz on Wednesday, March 16 at 3:45 pm. The Colorado Ballet performance will be recorded; registration is recommended.
Clear Creek County Library District is holding introductory American Sign Language classes for kids in grades 2-6. The classes will be held every Tuesday in March at Idaho Springs Public Library. Registration required.
Pick up a craft kit, build a blanket tent in your house, and join Clearview Library District for a Camping Adventure filled with songs, snacks, and crafts! This program will be featured on the library's YouTube channel at 10 a.m. Friday, March 18. Register [dead link removed 19 May 2022] for a Camping Adventure kit.
Outdoor Life
In commemoration of the 50th anniversary of the Iditarod, Gunnison County Libraries is hosting a Sled Dog Demonstration on March 4. Abi and her Mushing Mutts will show kids the dogs and equipment behind this local sled dog team. After school snacks and dog visits included. Learn more.
Interested in learning to tie your own flies by hand? Buena Vista Public Library is hosting Fly Tying 101 on March 12 and 19. Participation is limited and registration is required.
Nederland Community Library is participating in their community's annual Frozen Dead Guy Days Coffin Race on March 19. Contact the library if you'd like to volunteer to help out their team, the Frozen Dead Librarians.
Celebrations
Congratulations to Tim Miller, the new director of Rampart Library District. He discussed his new role with the Pikes Peak Courier in this recent story.
Denver Public Library opened its 27th branch in the ArtPark Community on February 15, 2022. An official grand opening celebration will be held later in the spring when the branch is officially named.
Vail Public Library is welcoming back its book return at the West Vail Safeway on March 11. The service is made possible by LSTA American Rescue Plan Act (ARPA) grant funding provided by the Institute of Museum and Library Services through the Colorado State Library to help communities respond directly to the pandemic. A ribbon cutting will be held on March 10 at 2:00 pm.
Learning for All
Registration is open for the 2022 Colorado Resource Sharing Conference (formerly the Colorado ILL Conference), returning virtually this year on April 27-28. More information is on the conference website.
Pick 'n' Mix
Amateur philosophers and deep thinkers are invited to join Trinidad Carnegie Public Library's Philosophy Café the second Monday of each month. The topic of the March 14 meeting is Autonomy. Check the event website [dead link removed 19 May 2022] for suggested readings and the Zoom registration link.
Meet Colorado authors at Douglas County Libraries' Local Author Showcase, March 12 at the Philip S. Miller Library. The event will include author talks and book signings. Register online.
On Tuesday, March 8 at 5:30, Basalt Regional Library will host Let's Talk About It: Vaccines, part of Communities for Immunity initiative supported by the CDC and IMLS. The Library invites the community to come together for a panel discussion with public health representatives and medical personnel to discuss vaccine hesitancy. A graphic essay, It Ain't New, by R. Alan Bennett will also be distributed at the event. Registration required.
What's New at the Colorado State Library
Learning Opportunities
Engaging Teens through Connected Learning at Your Library Workshop. In this month-long (March 2-23) blended learning course using content from YALSA's Transforming Teen Services program, you'll learn the benefits of connected learning and its implications for public libraries through readings, videos, discussions, and real-world library examples of connected learning in action. The workshop is free but registration is required; participation will be limited to 25, on a first come, first served basis, with a waiting list. Register Now!
Online Learning Opportunities in March  2022 for Library Staff. Browse this great list of free online learning opportunities shared with us by the Wyoming State Library.
Colorado State Publications Library
Library Jobline
Are you considering a job change this year? Check out Library Jobline for hot new library employment opportunities, like this selection from around Colorado.
---
This post is part of the Spotlight on Sharing initiative, which aims to increase the visibility of resource sharing in Colorado libraries. Do you have a story from your library to share? Email Amy Hitchner, ahitchner@coloradovirtuallibrary.org.
All images are from the Colorado Historic Newspapers Collection, a service of the Colorado State Library.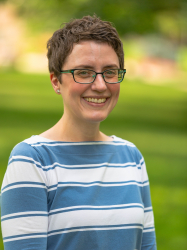 Latest posts by Amy Hitchner
(see all)