The Friday Grab Bag is a weekly series that highlights fun, unique, and interesting happenings in Colorado libraries, and includes news from Colorado State Library.
Let's open the Friday Grab Bag!
Let's Get Together
Aurora Public Library invites older adults to BOAT-Bringing Older Adults Together, a weekly meeting every Monday morning at Mission Viejo Library. Join their next meeting on March 6 for conversation and puzzles. Register online.
High Plains Library District's new Short Story Discussion Club is a spin on the traditional book club for people with limited time to read. Join them online each month beginning March 7. Register to receive a link.
Pitkin County Library is partnering with Aspen Family Connection to offer All the Things You Wish You Knew: New and Expectant Parent Resource Event, March 7 at 11:00 am. Come and speak with representatives from community organizations that serve young children. Event details.
If you play a musical instrument, Silverton Public Library invites you to their Acoustic Roots Jam session, March 6 at 7:00 pm. This informal, low-stress gathering is for musicians of all levels and styles. They'll pick a repertoire based on people's interest and abilities. Event details.
Westminster Public Library welcomes National Book Award finalist and American Book Award Winner Kali Fajardo-Anstine for a live author talk, Q&A, and book signing on March 11, 2:00 pm, at The Rotunda at Front Range Community College. The event is a finale to the 2023 One Book Westminster program, a community-wide read and discussion of Woman of Light.
Art in the Community
Basalt Regional Library is offering a 4-part Pastel Drawing Workshop beginning on March 6. Roaring Fork Valley artist Doug Graybeal will provide instruction in materials, techniques, and use of color. Registration is required.
Throughout March, Pueblo City-County Library District is hosting a Women's History Month Poster Exhibit, on display in the Local History & Genealogy Department at Rawlings Library. Drop by to view posters featuring photos and newspaper articles honoring women in Southern Colorado.
Teens are invited to join Pikes Peak Library District for Mosaic Painting on March 8 at the Manitou Springs Branch. Create a painting inspired by Black American Artist Alma Thomas. Learn more.
This March, Pine River Library is hosting an exhibition of art by over 30 Bayfield High Schoolers. Celebrate the opening of the exhibit with an Artists' Reception on March 9 at 5:30. Event calendar.
Local Experts
Durango Public Library welcomes local resident Jeff Sambur for his presentation, Holocaust Awareness: A Unique Perspective from a Son of Holocaust Survivors, on March 8 at 5:00 pm. He will share the story of his own parents' flight from Nazism and their subsequent pursuit of the American Dream. Event details.
Children and families are invited to join the Garfield County Libraries and Colorado Parks and Wildlife for Who Goes There? Animal Identification, a peek at what animals may have been scurrying through your backyard. Join them on March 4 at Silt Branch Library to learn how to identify animal tracks and other evidence left by these native animals. Event details.
Lafayette Public Library welcomes Lafayette Historical Society and Kim Jackson for What's in a Name?, a presentation on March 5. Learn about the history of Boulder's parks and the people associated with them. Learn more.
Mesa County Libraries invites you to travel to Winter in Quebec City without leaving your armchair! Travel writer Dan Leeth will share his recent experiences during a presentation on March 6 at Central Library. Learn more.
Pick 'n' Mix
The Vail Daily has published two stories in the past year on the ongoing efforts to digitize The Vail Trail newspaper and share it through the Colorado Historic Newspapers Collection. Friends of the Vail Public Library have been fundraising for years to complete the digitization of the newspaper, which currently stands at 1330 issues with coverage from October 1, 1965 to July 24, 1992. Read Rebuilding the Vail Trail in the Vail Daily.
Bemis Library is having some Box Fort Fun on March 11 at 1:00 pm. Children are invited to help decorate and then play in a box fort. That does sound fun! Event details.
Jefferson County Public Library's Virtual/Call In event on March 6 will highlight the Women of Denver History. Learn about the women of Denver, both familiar and lesser-known, and their contributions to the city and the state. Register to reserve your spot for this Zoom program.
Longmont Public Library's PEEPS Diorama Contest is back for another year! In this all-ages contest, participants use the ubiquitous Easter confection to construct a diorama based on a literary character, theme, book and more. Prizes will be awarded in several categories, including "PEEPle's Choice". Download the entry form.
What's New at Colorado State Library
Library Research Service
Resource Sharing Conference
Learning Opportunities
Library Jobline
Are you considering a job change this year? Check out Library Jobline for hot new library employment opportunities, like this selection from around Colorado.
---
This post is part of the Spotlight on Sharing initiative, which aims to increase the visibility of Colorado library programs and resource sharing. Do you have a story from your library to share? Email Amy Hitchner, ahitchner@coloradovirtuallibrary.org.
All images are from the Colorado Historic Newspapers Collection, a service of Colorado State Library.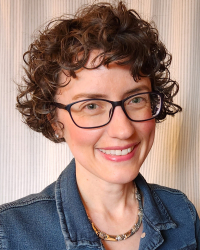 Latest posts by Amy Hitchner
(see all)