The Friday Grab Bag is a weekly series that highlights fun, unique, and interesting happenings in Colorado libraries, and includes news from the Colorado State Library.
Let's open the Friday Grab Bag!
Getting Crafty
Gilpin County Public Library's Log Cabin Fever is a month-long introduction to quilting that runs from March 29 – April 19. Quilting instructor Dana Jones will lead participants in creating an oversized log-cabin quilt block. Registration is required.
Ouray Public Library's Art with Heart series will feature Pottery on April 7, followed by an Art Show on April 14. More info.
Clay-based crafting is also on the docket at Buena Vista Public Library: their Making it Friday series will feature Stamped Ceramics on April 1. Participants will decorate clay using stamps, botanicals, or household objects, then mold the clay into delicate trinket dishes. Learn more.
Submissions for Longmont Public Library's 7th Annual Peeps Diorama Contest can be submitted between March 30 and April 7. Join the fun by using marshmallow peeps to depict notable scenes from beloved books. Then stop by the Library lobby between Friday, April 8 and Thursday, April 14 to vote for your favorite! Prizes will be awarded in several categories, including "Peeple's Choice." Read the contest rules.
Roaring Fork Valley artist Doug Graybeal will teach an introductory four-part Pastel Drawing Workshop this April at Basalt Regional Library. All supplies will be provided; registration is required.
Strengthening Communities
Bring a dish (or just your appetite) to Hayden Public Library's Soup Social, March 29 at 5:00 pm. This is one of the library's ongoing community potluck events—the next potluck will occur after the Night Owl Book Club on April 2. Events calendar.
Denver Public Library will host author Awyn Dawn on March 26 as she shares her transformative story of drug addiction and breaking the cycle of recidivism. Learn how the art of writing empowered Awyn's self-exploration and inspired her to take a path of service to incarcerated communities. More info and registration can be found here.
Amber Gottschalk, MA LAC, a Licensed Addiction Counselor with the Comprehensive Behavioral Health Center in Denver, will give a presentation on March 29 as part of Montrose Regional Library District's Opioid Seminar series. Her presentation will cover the state of the opioid epidemic, the dangers of fentanyl, associated mental health and comorbid issues, and addiction resources. Learn more.
Celebrations
Celebrate 125 Years of Littleton's Library! Littleton established its first public library in 1897, just seven years after the town incorporated. Over the last 125 years, the Littleton library has had several incarnations – behind the counter at the town pharmacy, in the Carnegie building that now houses The Melting Pot, even in the Town Hall building – before relocating to its current home in 1965. Named in honor of longtime Littleton newspaper publisher Edwin A. Bemis, visit us at Bemis Public Library to commemorate this momentous occasion. During National Library Week, April 3-9, celebrate the long history of this beloved cultural institution with activities, giveaways, and fun library facts.
Denver Public Library continues to celebrate Women's History Month! Join Mallory O'Meara, author of Girly Drinks, and a panel of three women in the liquor, wine, and beer industry as they chat about the history of women and alcohol. Pour yourself a drink and tune in at 6 pm on Friday, March 25 for a "spirited" discussion! Register for this online event.
Learning for All
The 2022 Colorado Resource Sharing Conference (formerly the Colorado ILL Conference) returns virtually this year on April 27-28. More information and agenda are on the conference website, and registration is open.
Pick 'n' Mix
Learn how to garden at 10,000 feet! Lake County Public Library in Leadville is hosting a High Altitude Gardening Workshop on April 2. Contact the library for more info.
The West Custer County Library and the Friends of Beckwith Ranch are cosponsoring a presentation hosted by Courtney Miller on March 29 at Beckwith Ranch. Miller's presentation will include a brief history of the recently renovated ranch as well as a tour. Contact the library to reserve a spot.
Pull back the curtain on the mystery of being a DJ! Pikes Peak Library District is offering How to DJ with DJ Gravity, a workshop for teens on March 26. No equipment necessary; register online.
Poudre River Public Library District is offering a Water Writing Workshop presented by CSU's Community Literacy Center on March 26. Explore the many ways water impacts our lives through poetry, fiction, and narratives. Registration required.
Pitkin County Library will host musicians Francisco Vila and Amanda Gessler on April 2 as part of their Library Concert Series. The duo will perform sonatas for cello and piano by Beethoven, Debussy, and Brahms. Learn more.
What's New at the Colorado State Library
Learning Opportunities
Public Libraries and the 4-Day School Week. Colorado has more school districts on a 4-day school week than any other state–about 65%! During this online meeting, learn of examples of how some libraries are addressing the situation; there will also be plenty of time to share your own experiences, discuss challenges, and exchange ideas around this topic. April 5, 12:00 – 1:00 pm. Link to meeting.
Quick Bites: Executive Function: Learning How to Learn. This online webinar will provide a brief introduction to executive function skill-building in the library, a few simple ideas to help you expand or get started on including these skills in your work right away and select resources for learning more about the impact of executive function on lifelong learning. April 12, 12:00 – 12:20 pm. Link to meeting.
Quick Bites: Serving Spanish Speaking Caregivers. Join Claudeth Castellanos from the Loveland Public Library and explore best practices for supporting Spanish speaking parents and Family, Friend, and Neighbor caregivers. All children can develop early language and literacy skills in a culturally responsive library environment focused on caregiver support. April 19, 12:00 – 12:20 pm. Link to meeting.
Online Learning Opportunities in March  2022 for Library Staff. Browse this great list of free online learning opportunities shared with us by the Wyoming State Library.
Colorado State Publications Library
Library Jobline
Are you considering a job change this year? Check out Library Jobline for hot new library employment opportunities, like this selection from around Colorado.
---
This post is part of the Spotlight on Sharing initiative, which aims to increase the visibility of resource sharing in Colorado libraries. Do you have a story from your library to share? Email Amy Hitchner, ahitchner@coloradovirtuallibrary.org.
All images are from the Colorado Historic Newspapers Collection, a service of the Colorado State Library.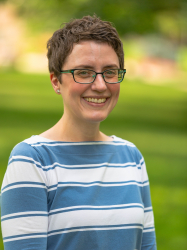 Latest posts by Amy Hitchner
(see all)