The Friday Grab Bag is a weekly series that highlights fun, unique, and interesting happenings in Colorado libraries, and includes news from Colorado State Library.
Let's open the Friday Grab Bag!
Spring Break Fun
Does your team have what it takes to make it out of the Zombie Apocalypse Escape Room? Garfield County Libraries invites teens in groups of 2-6 to this event on March 30 at Silt Branch Library. Registration required.
High Plains Library District invites teens to March of the Zombies, March 24 at Erie Community Library. Don a costume, grab your nerf gun, and defend yourself against the undead invaders. Register.
At Aurora Public Library's Teen Hang event on March 30, participants will learn how to do Special Effects Makeup with local makeup artist Cydney Staples. Register online.
Broomfield Library's new series Kickin' in the Kitchen is an opportunity for teens to learn culinary skills. The recipe for the March 30 meeting is Air Fryer Pizza. Event details.
Estes Valley Library's Book Vs. Movie Club lets you compare and decide which version is better. Join them on March 25 for a viewing and discussion of Cloudy with a Chance of Meatballs. Register.
Lyons Community Library is holding a Teen Taste Test Challenge on March 31 at 6:00 pm. Put your taste buds to the test as you sample your way through a variety of snack foods. Registration required.
Wilkinson Public Library invites tweens to make Space Slime on March 31. Carli will show you how! Event details.
Salida Regional Library's Pirate Week is March 20-26. Wear a pirate costume and celebrate with themed snacks and crafts, plus learn your pirate name. Events calendar.
West Custer County Library invites teens to a Bridge Building Contest on March 30. Compete to see who can build the strongest bridge. Event details.
To celebrate the 35th anniversary of Beetlejuice, Pueblo City-County Library is hosting a Beetlejuice Escape Room, March 30 at Giodone Library. Registration required.
Celebrate Women's History Month
Gunnison County Libraries is holding its 2nd Annual Women's History Month Tea Party, March 26 at Gunnison Library. The event, co-sponsored by League of Women Voters of the Gunnison Valley, will feature treats, stories, and a book discussion. Learn more.
In honor of Women's History Month, Durango Public Library is hosting a presentation by Gail Kiene of the Animas Museum on renowned jack packer Olga Little. For 30 years, Olga used her burro team to bring supplies in and ore out of the La Plata mountain mines. Hear her story on March 29 at 5:30 pm.
Lunafest, a nationally touring film festival, is coming to Bud Werner Memorial Library on March 30. Join them in celebrating Women's History Month with seven short films by and about women. Event details.
Pick 'n' Mix
Mesa County Libraries is hosting Write a Will Seminar, sponsored by local organizations. Join them on March 28 at Central Library to learn how to plan now so that your wishes will be carried out in the future. Register.
Buena Vista Public Library is offering Introduction to Drip Irrigation, a presentation by Colorado Master Gardeners on April 1. Learn the benefits of drip irrigation, review the required components, and assemble a drip system for your own garden. Registration required.
Improve your gardening skills at Jefferson County Public Library's Rooting for Growth – Water Conservation, March 25 at Belmar Library. Colorado Master Gardener Kerry Poppe will provide tips and tricks for rain barrel usage in Colorado and other water wise techniques for your plants. Event details.
Clearview Library District is hosting a Homeschool Social Hour, March 24 at Windsor-Severance Library. This casual gathering will feature games and time for families to exchange ideas. Register.
What's New at Colorado State Library
CSL Resource Kits
New Kits! Climate Crisis, Kitchen Math Hot Chocolate, Parole Simulation, Passive Programs for Adults, Having Conversations @ The Library, Chess Tournament, Classic Board Games
Library Services Spotlight
Learning Opportunities
Library Jobline
Are you considering a job change this year? Check out Library Jobline for hot new library employment opportunities, like this selection from around Colorado.
---
This post is part of the Spotlight on Sharing initiative, which aims to increase the visibility of Colorado library programs and resource sharing. Do you have a story from your library to share? Email Amy Hitchner, ahitchner@coloradovirtuallibrary.org.
All images are from the Colorado Historic Newspapers Collection, a service of Colorado State Library.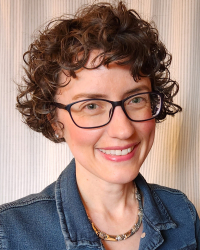 Latest posts by Amy Hitchner
(see all)