The Friday Grab Bag is a weekly series that highlights fun, unique, and interesting happenings in Colorado libraries, and includes news from the Colorado State Library.
Let's open the Friday Grab Bag!
Community Connections
Northern Saguache County Library District is starting a podcast, Saguache County Stories, exploring the evolution and history of land and people in the Northern San Luis Valley. The first theme, Finding Home, will include stories collected through personal recorded interviews about how Saguache County residents have creatively built alternative construction homes in an effort to conserve water, keep costs manageable, and inspire future home builders. Record your story March 23 at Baca Grande Library or March 24 at Saguache Library. Contact the library for details.
Food for Thoughts is Berthoud Community Library's monthly dinner and breakfast where community members come together to discuss topics that are important to them. This month's breakfast was held on March 18 with the mayor as the special guest. Event calendar.
Summit County Library invites all ages to participate in a T-Shirt Design Contest based on this year's summer reading program theme, "Oceans of Possibilities." The t-shirts will be worn by staff this summer. Blank templates are available at the library or linked here. Submissions are due by March 31 via email (summitcountylibraries@gmail.com) or at the front desk of any branch library. Read the contest rules.
Denver Public Library needs your help to name its newest Art Park branch located at 35th and Delgany St. The deadline to vote for your favorite name is Friday, April 1. Voting is easy—just visit denverlibrary.org/artpark or call the branch at 720-865-2400 for more information.
Heart of the Rockies Regional Medical Center Foundation and the CDPHE-funded Women's Wellness Connection program have curated an art exhibit for breast and cervical cancer awareness, on display through Sunday March 20 at Salida Regional Library. The exhibit features three local women who shared their stories to help community members recognize the importance of cancer prevention and early detection. Read the story in The Mountain Mail.
Estes Valley Library welcomes new community members with their monthly Estes Park Newcomers Club. This month's meeting is on March 22 and will feature Ladies' Bunco. Contact the library for more info.
Learning for All
The 2022 Colorado Resource Sharing Conference (formerly the Colorado ILL Conference) returns virtually this year on April 27-28. More information and agenda are on the conference website, and registration is open.
Active People, Healthy Colorado Grant
The Colorado Department of Public Health & Environment (CDPHE) invites communities to apply for quick-win funding to purchase equipment that helps promote physical activity, such as bike racks, street benches, shade structures, or trail building materials. Communities are able to request up to $5,000 for project funding available through reimbursement. There is no local match requirement. All applications must be submitted electronically via the online application form no later than 11:59 p.m. on April 1, 2022. For more information, please visit the Project Idea Form or contact Steph Leonard, Built Environment Coordinator, steph.leonard@state.co.us.
Pick 'n' Mix
Make budgeting a family affair—Basalt Regional Library will host Saving Tips for the Whole Family, a bilingual program in English and Spanish, on March 29. Events calendar.
Reconnect with your family at Ignacio Community Library's Family Game Night on March 18. The library will provide the snacks, games, and space so bring your family and have fun!
Turn an unused book into art at Cañon City Public Library's Book Folding program for adults, led by Cyndi Pink on March 26. Registration required.
Celebrate Women's History Month at Gunnison Library by sipping some Equalitea and learning about influential women in history. Hosted on March 27 by the League of Women Voters and American Association of University Women. Event calendar.
Learn the basics of growing vegetables in containers at Wellington Public Library's Master Gardener Class, April 2 at 1:00 pm. Contact the library to register.
Englewood Public Library is hosting a Local Authors Showcase on March 19 from 2:00 to 5:00 pm. Books will be available for purchase and signing. Event calendar.
As part of Poudre River Public Library's Antarctic Lecture Series, Krista Myers from CSU's School of Global Environmental Sustainability will present Collecting Climate Data in Antarctica about her research expedition to McMurdo Dry Valleys. This virtual lecture will take place on March 22 at 6:30 pm. Register online.
Boulder Public Library invites fans of Middle Earth to the library on March 25 for Tolkien Reading Day 2022. Celebrate by reading passages aloud, discovering your Elven name, and making a fire-breathing dragon craft. Learn more.
The Listening Club from Wilkinson Public Library is like a book club, but for albums! The meeting on March 28 will focus on Shostakovich's String Quartet no. 8; Anneke Dean will provide cultural, historical, and musical context. The group meets at the Telluride Music Co. Register online.
What's New at the Colorado State Library
Learning Opportunities
Public Libraries and the 4-Day School Week. Colorado has more school districts on a 4-day school week than any other state–about 65%! During this online meeting, learn of examples of how some libraries are addressing the situation; there will also be plenty of time to share your own experiences, discuss challenges, and exchange ideas around this topic. April 5, 12:00 – 1:00 pm. Link to meeting.
Quick Bites: Executive Function: Learning How to Learn. This online webinar will provide a brief introduction to executive function skill-building in the library, a few simple ideas to help you expand or get started on including these skills in your work right away and select resources for learning more about the impact of executive function on lifelong learning. April 12, 12:00 – 12:20 pm. Link to meeting.
Quick Bites: Serving Spanish Speaking Caregivers. Join Claudeth Castellanos from the Loveland Public Library and explore best practices for supporting Spanish speaking parents and Family, Friend, and Neighbor caregivers. All children can develop early language and literacy skills in a culturally responsive library environment focused on caregiver support. April 19, 12:00 – 12:20 pm. Link to meeting.
Online Learning Opportunities in March  2022 for Library Staff. Browse this great list of free online learning opportunities shared with us by the Wyoming State Library.
Colorado State Publications Library
Library Jobline
Are you considering a job change this year? Check out Library Jobline for hot new library employment opportunities, like this selection from around Colorado.
---
This post is part of the Spotlight on Sharing initiative, which aims to increase the visibility of resource sharing in Colorado libraries. Do you have a story from your library to share? Email Amy Hitchner, ahitchner@coloradovirtuallibrary.org.
All images are from the Colorado Historic Newspapers Collection, a service of the Colorado State Library.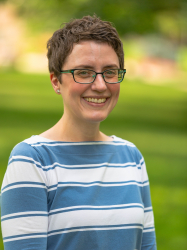 Latest posts by Amy Hitchner
(see all)