The Friday Grab Bag is a weekly series that highlights fun, unique, and interesting happenings in Colorado libraries, and includes news from the Colorado State Library.
Let's open the Friday Grab Bag!
Ready, Set, Grow
With spring around the corner, Basalt Regional Library is hosting Planning and Prepping Your Kitchen Garden, a three-part series beginning March 11. Denyse Schrenker of the Eagle County/CSU Extension office will teach participants how to select plants, get seeds started indoors, and design a garden plot. Learn more.
Share and swap your homegrown and/or unopened packets of store-bought seeds at Boulder Public Library's Main Branch on March 12 and Meadow Branch on March 19. Master Gardeners and Wild Ones Volunteers will be on hand to answer gardening and native plant questions. All leftovers will be donated to the library's Seed Library. Learn more.
Meet Master Gardeners and get tips on planting in Colorado's altitude and climate. Douglas County Libraries is hosting this Lifelong Learning event on March 16 at the Highlands Ranch branch. Register online.
The Falcon Garden Club will hold their monthly meeting at Pikes Peak Library District's High Prairie Library on Saturday, March 19. This month's topic is high desert gardening. Visitors are welcome! Learn more.
Poudre River Public Library District hosted its 15th annual Seed Swap on March 5. Participants shared seeds, soil, and knowledge with each other in preparation for the upcoming growing season.
Spring Break has Sprung
Spring break is a great time to visit Poudre River Public Library District's "Ocean of Possibilities" interactive mural. Participants of all ages are invited to stop by Council Tree Library from March 13-20 and contribute a piece of art to the mural, which is themed around the Summer Reading Challenge 2022. Learn more.
Sterling Public Library is offering a Spring Break Reading Challenge from March 12-18. Kids are encouraged to read 25 picture books or 1 chapter book, depending on their reading level. The week will be capped off with a Books & Brunch program on March 18 where kids can create crafts based on their books. Contact the library for more info.
In place of a traditional Spring Break reading challenge, Pre-k through 5th grade kids are invited to participate in the Nederland Library Olympics on Saturday, March 12. Kids can make a flag, collect a passport, and complete fun library "olympic" activities, including a bean bag toss, marshmallow stacking, book balancing, and more! Registration is encouraged.
Ignacio Community Library is partnering with the Powerhouse science center to offer hands-on Science Fun at the Library on March 22 & 24, 10:00am – 2:00pm. Space is limited and offered on a first come, first serve basis.
Learning for All
The 2022 Colorado Resource Sharing Conference (formerly the Colorado ILL Conference) returns virtually this year on April 27-28. More information and agenda coming soon to the conference website, but registration is already open.
Healthy Kids & Families
Westminster Public Library will host Diana Juarez from the CSU Extension Office when she presents Menu Planning on a Budget on March 12. This online program will offer tips on setting a food budget, menu planning ideas, and incorporating a balanced diet using the five food groups. Registered participants can pick up a fridge thermometer at College Hill Library. Register online.
Aspen Valley Hospital nutritionists will be at Pitkin County Library on March 16 to teach kids about Healthy Eating. The program is part of the library's After School Wednesday series, which features crafts, science fun, and other projects for school-aged children. Learn more.
Arapahoe Libraries is offering Parenting Strategies: Healthy Sleep Habits, an online event on March 16. Learn about implementing effective sleep habits with pediatric sleep consultant Nicole Double. Register.
Pick 'n' Mix
Join Clearview Library District and Sheila Beckley from the Colorado State University Extension Department on March 22 for Emergency and Disaster Preparation, a discussion of how to prepare for emergencies, food and water safety during emergencies, and what to do after the emergency. Register online.
In honor of Women's History Month, Denver Public Library is hosting Tell Your Story Through Guided Autobiography. In each of the five weekly online classes beginning March 16, facilitator Lisa Culhane will use themes and priming questions to help participants tap into memories and unearth their own life's stories. Registration required.
Alexander Phimister Proctor, the "Sculptor in Buckskin," was a talented artist who was active in Colorado in the late 19th century. Historian Dave Lively will speak about Proctor's incredible life at Lamar Public Library on March 26 at 2:00 pm.
Eagle Valley Library District is hosting an exclusive behind the scenes look at the making of Chris Anthony's documentary, Mission Mt. Mangart, on Wednesday, March 23 at 5:30 pm. Anthony is a professional skier and a Colorado Snowsports Hall of Fame inductee. Learn more.
Custer County resident and artist Bill Finch will teach an Introduction to Charcoal Drawing on March 22 at West Custer County Library. Bill will introduce attendees to the art of charcoal drawing with an emphasis on light and shadows to create meaningful drawings.  All supplies will be included. Contact the library to reserve a seat.
Gunnison County Libraries invites families to enjoy a cozy Après Ski event on March 20 at Crested Butte Library. Participants will warm up with some hot cocoa and trail mix, plus they can make their own snuggly socks using sweater sleeves. No registration required.
What's New at the Colorado State Library
Learning Opportunities
The K-12 Library Connection: Short Bytes for the K-12 Library Community. Vol. 1, Issue 4 includes info about InnEdCO stipends, censorship resources, and other resources relevant to school librarians.
Online Learning Opportunities in March 2022 for Library Staff. Browse this great list of free online learning opportunities shared with us by the Wyoming State Library.
Colorado State Publications Library
Primary Source Sets
In honor of Women's History Month, the Plains to Peaks Collective (PPC) recently launched their very first primary source education set, Notable Colorado Women, using the platform Museums for Digital Learning (MDL). Read more about MDL and how you can create your own primary source set.
Library Jobline
Are you considering a job change this year? Check out Library Jobline for hot new library employment opportunities, like this selection from around Colorado.
---
This post is part of the Spotlight on Sharing initiative, which aims to increase the visibility of resource sharing in Colorado libraries. Do you have a story from your library to share? Email Amy Hitchner, ahitchner@coloradovirtuallibrary.org.
All images are from the Colorado Historic Newspapers Collection, a service of the Colorado State Library.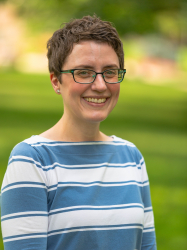 Latest posts by Amy Hitchner
(see all)