The Friday Grab Bag is a weekly series that highlights fun, unique, and interesting happenings in Colorado libraries, and includes news from Colorado State Library.
Let's open the Friday Grab Bag!
Stories Abound
Clear Creek County Library District is celebrating National Reading Month with weekly prize drawings! Submit a brief review of each book you read in March to be entered in the drawing for a local coffee shop gift card. Entry slips are available at John Tomay Memorial Library and Idaho Springs Public Library.
Durango Public Library invites you to Women Who Tell Our Stories, an art exhibit and reception celebrating local women storytellers on March 14 at 5:00 pm. Learn more.
Build your storytelling skills with Estes Valley Library and the Fine Arts Guild of the Rockies (FAGR). At How to Slam a Story, you'll learn tips and tricks for making a story compelling, as well as strategies to help conquer stage fright. Register for the program on March 15.
Historeads is Broomfield Library's Historical Fiction Book Group for adults. Join them monthly to discuss historical fiction titles. The next meeting is March 16 at 9:30 am. Learn more.
Explore your dreams at Dream Journaling with Joanne Suther, hosted by Cañon City Public Library on the 1st and 3rd Wednesdays of each month. The next meeting is March 15. Learn more.
High Plains Library District's Roaming Readers Walking Club combines a low-impact workout with reading for a chance to get fit and win prizes. Registrants will receive a punch card, a map of the walking route through the library, and a pair of earbuds, plus a monthly list of audiobooks they can download to their smart device. Learn more.
Make it Great
Grand County Library District is hosting a contest to design their Summer Reading Program T-Shirts. Designs are due by March 11. Stop by a location to pick up a design template.
Builders of all ages are invited to enter Ruby M. Sisson Memorial Library's Lucky LEGO Contest. Winners will be awarded in each age category. Submissions are due by March 24. Contest details.
Buena Vista Public Library invites you to Artist's Palette: Pysanky Eggs on March 16 from 12:00 to 4:00 pm. Learn techniques such as wax drawing and layering to create intricate Ukrainian Easter eggs. Registration required.
Throughout March, Wilkinson Public Library is hosting Teens Cook, a program for teens in grades 7-12. Stop by each Tuesday at 2:00 to learn something new. Event details.
Families & Caregivers
Using baby signs is an excellent way to communicate with your pre-verbal child. Pine River Library invites you to learn the basics of signing at Intro to Baby Sign Language, March 29 at 6:00 pm. Events calendar.
Longmont Public Library invites caregivers of young children to The Importance of Routines, a Mental Health Partners Kid Connects in the Neighborhood class on March 14. Learn how routines create a predictable and consistent environment, then create some individualized routines. Event details.
Have you always wanted to organize your family tree? Aurora Public Library is offering Beginning Your Family History: Genealogy 101 in collaboration with Aurora Genealogical Society on March 11 at Central Library. Register online.
Jefferson County Public Library hosts the Alzheimer's Association Memory Café, a monthly series at Standley Lake Library. Relax and socialize in a welcoming place for people living with memory loss and their caregivers. The next meeting is March 17 at 1:00 pm. Event details.
Pick 'n' Mix
West Custer County Library District is celebrating Pi Day (3.14) with a Pie Fun-draiser to raise money for outdoor equipment for checkout, like a tent and camp stove. All sorts of pies will be available, from traditional to savory to gluten-free. You can even donate a pie—see event flyer for details.
Learn about resources to help you research women in rural areas at Pueblo City-County Library's The Farmer Takes a Wife, March 15 at 6:00 pm. The event will be livestreamed on YouTube and Facebook.
Berthoud Community Library District invites tweens and teens to play Glow-in-the-Dark PuttPutt on March 17 at 6:00 pm. Contact the library to register.
Garfield County Libraries is kicking off a 3-month-long Silent Movie Festival at Parachute Branch Library with "The Gold Rush" by Charlie Chaplin on March 16. The evening will begin with a brief history of silent film followed by the screening. Other films are "Metropolis" on April 20 and "Nosferatu" on May 18. Event details.
Fort Morgan Museum's Exhibit on Evolution of Communication is currently on display in the Museum Lower Gallery through May 31. The exhibit is an interactive experience of the creative and innovative ways humans have communicated over the centuries, from telegraphs to typewriters to televisions. Learn more.
Pitkin County Library invites you to An Evening of Classical Guitar with Peter Fletcher, March 15 at 5:00 pm. The audience-friendly repertoire will include Bach, Guiliani, Paganini, Scarlatti, and more. Event details.
Louisville Public Library invites teens to a Birds of Prey Slide Show on March 18 at 2:00 pm. Join volunteer naturalists to learn how to identify hawks, eagles, falcons, and owls that live in Boulder County. Register online.
Pikes Peak Library District welcomes Connie Hamblin for her presentation Back to Eden Gardening and Water and Worms on March 18 at High Prairie Library. The session will cover edible flowers and how to gather rain. Register online.
What's New at Colorado State Library
Digital Collections
Book Club Resource
Library Services Spotlight
Learning Opportunities
Library Jobline
Are you considering a job change this year? Check out Library Jobline for hot new library employment opportunities, like this selection from around Colorado.
---
This post is part of the Spotlight on Sharing initiative, which aims to increase the visibility of Colorado library programs and resource sharing. Do you have a story from your library to share? Email Amy Hitchner, ahitchner@coloradovirtuallibrary.org.
All images are from the Colorado Historic Newspapers Collection, a service of Colorado State Library.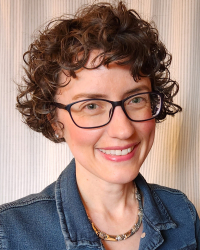 Latest posts by Amy Hitchner
(see all)