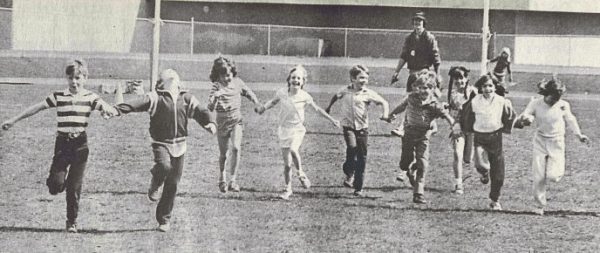 The Friday Grab Bag is a weekly series that highlights fun, unique, and interesting happenings in Colorado libraries, and includes news from Colorado State Library.
Let's open the Friday Grab Bag!
Summer Sounds
Anythink's free Backyard Concert Series starts this Friday, June 9 at 6:30 pm and will continue on July 14 and August 11. The Backyard Concert Series, held at Anythink Wright Farms in Thornton, is a chance for families and friends to gather for local music, food, and drinks in a fun, family-friendly atmosphere. Learn more about the performers and sponsors.
Thanks to a grant by Denver Arts and Culture, Denver Public Library is hosting a series of concerts called LoUD (Library of Diversity and Unity) featuring a variety of artists from around Denver, and sometimes around the world! Their next event is Live Taiko Drumming with Toni Yagami and visiting Japanese artist Otoha Asano on July 24, 1-3 pm, at Bob Ragland Branch Library. Event details.
Ignacio Community Library kicks off its Summer Music Series with a performance by Durango-based bluegrass group The Badly Bent on June 9 at 5:30 pm. The evening will also include local food trucks, vendors, and a Friends of the Library book sale. Learn more.
Head Outdoors
Grand County Library District invites you to an all-ages Wildflower Hike at Lower Cataract Lake. Tom Combs from Eagle Summit Wilderness Alliance will lead the hike, which will meet at Kremmling Library on June 19 at 9:00 am. Learn more and register.
Gunnison County Libraries welcomes physics and astronomy professor Dr. Suzanne Taylor for her presentation Stargazing in Gunnison Valley on June 13, 6:00 pm, at Crested Butte Library. Dr. Taylor will cover what to look for in the night sky, best places to observe stars in our Valley, what tools are available (including the library telescopes), and summer events and activities at the Gunnison Valley Observatory. Visit the library calendar for details.
Basalt Regional Library's Movies in the Meadow film series returns on June 10 at 8:30 pm with Ronald Dahl's Matilda the Musical. Bring your lawn chairs and enjoy popcorn and snow-cones while you watch the movie. Event details.
Broomfield Library invites you to a Xeriscape Demonstration Garden Tour, led by CSU Extension on June 15 at 5:30 pm. Learn about water-wise plants and techniques for a successful Colorado landscape in this guided garden tour. Event details and location.
Presenter Mandy Magill will be at Durango Public Library on June 14 for Thinking like Nature to Help Regenerate Earth and Ourselves, part of their Great Garden Series. Attendees will explore how regenerating local ecosystems positively impacts global planetary and human health. Learn more.
Aurora Public Library invites teens to participate in Water Wars, June 27 at Hoffman Heights Library. Enjoy some outdoor play at the park while you throw foam poufs at your opponents. Register online.
Garfield County Libraries' two-part series Nature Journaling with Words and Drawings concludes on June 16 at Carbondale Branch Library. Join Romana Davies for an exploration of nature through journaling. Learn more.
Trinidad Public Library's newest StoryWalk book is Group Hug, written by Colorado Book Award winner Jean Reidy and illustrated by Joey Chou. The project is on display this month at Trinidad Central Park.
Beautify your yard with homemade Seed Bombs. Jefferson County Public Library invites you to get dirty at this hands-on event on June 11 at Arvada Library. Registration required.
Create Something New
Alamosa Public Library invites adults to Colcha Embroidery on June 24 at 1:00 pm. Learn this historic form of embroidery practiced for generations in northern New Mexico and southern Colorado. Learn more.
Kids can contribute to High Plains Library District's Piecing It Together project on June 10 at the Kersey Branch. Decorate a unique puzzle piece that will be collected and displayed at the library. Learn more.
Lafayette Public Library is hosting a Mixed-Media Embroidery Workshop for teens every Tuesday in June. The 4-week workshop starts with embroidery instruction and will expand to include other materials to create something truly unique. Registration required.
Poudre Libraries invites kids to Be a Bookmaker by learning to create a book and write their own story. This program, presented in English and Spanish, is on June 15 at Harmony Library. Registration required.
Pick 'n' Mix
Kids can escape into the world of fairy tales and folklore at Boulder Public Library's Fairy Tale Festival, June 10 at Meadows Branch. Dress as your favorite fairy tale character and enjoy an afternoon of crafts, activities, face painting, and a screening of "Shrek 2." Event details.
Estes Valley Library is hosting Passport: Japan! Anime Night on June 10 at 2:00 pm. Kids and teens ages 10+ are invited to watch an anime series or a Studio Ghibli movie. Register online.
The Viewed from Afar exhibit opens on June 9 at the Fort Morgan Museum Lower Gallery. The exhibit includes vintage 19th century prints that depict how 19th century Europeans saw – or imagined – the exotic land of America. Learn more.
Pueblo City-County Library invites kids and teens ages 10+ to a lock-in event on June 16 at Barkman. They will be hosting an RC car racing tournament. Permission slip required.
Go on a Digital Detox this summer with Salida Library. Track your screen time usage from June 1 to August 3, and if it decreases you will be entered to win a prize. Contact the library by June 9 to sign up.
CAL Awards Nominations
The Colorado Association of Libraries (CAL) is seeking nominations for their annual awards! These awards are presented at CALCON 2023 in order to highlight, celebrate, and inspire people inside and outside of the library world. The awards showcase innovative ideas, hard work, and accomplishments. Do not hesitate to nominate anyone (including yourself!). Nominations are kept private. Deadline to nominate is JUNE 18.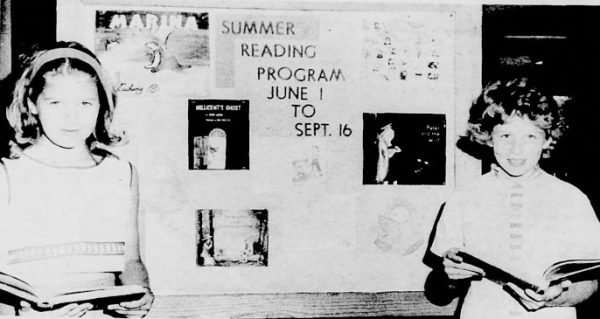 What's New at Colorado State Library
Library Research Service
Historic Newspapers
Resource Kits
Learning Opportunities
Library Jobline
Are you considering a job change this year? Check out Library Jobline for hot new library employment opportunities, like this selection from around Colorado.
---
This post is part of the Spotlight on Sharing initiative, which aims to increase the visibility of Colorado library programs and resource sharing. Do you have a story from your library to share? Email Amy Hitchner, ahitchner@coloradovirtuallibrary.org.
All images are from the Colorado Historic Newspapers Collection, a service of Colorado State Library.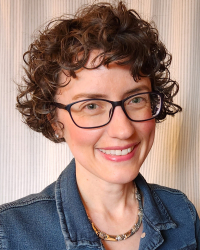 Latest posts by Amy Hitchner
(see all)