The Friday Grab Bag is a weekly series that highlights fun, unique, and interesting happenings in Colorado libraries, and includes news from Colorado State Library.
Let's open the Friday Grab Bag!
Arts & Crafts Time
Broomfield Library invites kids to play and learn in their Bubble Lab on July 1 at 10:00 am and 11:15 am. The Children's Museum of Denver will help these young scientists create their own bubble formula while learning about the properties of bubbles. This drop-in event requires no registration.
At Mesa County Libraries' Intro to Clay Surface Design on July 6, participants will learn and practice Sgraffito and Mishima clay surface design techniques with Hannah Martin, Artist in Residence . Bowls will be donated to the Empty Bowls Project in October. Registration required.
Help create a unique piece of community art using a variety of mediums on Giant Coloring Sheets. Pueblo City-County Library District is offering this program on June 30 at 3:00 pm. The art piece will be displayed at Barkman Library all summer.
To the Outdoors and Beyond
High Plains Library District is holding a Track and Field Day for teens on July 6 at LINC Library. Spend the afternoon participating in events like the sack race, three-legged race, relay race, jump rope, and tug-of-war. Event details.
Nederland Community Library invites you to learn about photographing the cosmos at Backyard Astronomy: Basic Astrophotography and Dress for Success, July 5 at 6:00 pm. A waitlist is available for this event.
Join Pines & Plains Libraries and NASA Solar System Ambassador Dave Warner for A Hitchhiker's Guide To the Universe, an introduction to astronomy on June 30 at Elbert Library. The evening will include a history of astronomy and, weather permitting, a look at some celestial objects through a telescope. See the library events calendar for details.
The Spirit of Competition
Wilkinson Public Library's legendary annual Pie Contest will be held on July 3 at 6:00 pm. Drop off your best homemade pie to compete for prizes and glory. View the contest rules.
Summit County Library is holding a Bridge Building Contest for teens throughout July. Using a builders kit available at any library, create a weight-building bridge as an individual or in a group up to 4. Bridges will be tested on August 1. Learn more.
West Custer County Library is seeking entries for their Custer County Past and Present Photo Contest. From July 1 – 29, submit a photo along with an enrollment form in person or by email. Contest details.
Do you have what it takes to win Aurora Public Library's Egg Drop Challenge? Put your engineering skills to the test on June 30 at Mission Viejo Library. Learn more.
Bemis Public Library invites teens to play Ultimate Werewolf, a thrilling game of social deduction, on July 5 at 2:00 pm. Participants will be entered into the library's Summer Reading Prize drawings. Event details.
Summer Eats
Delta County Libraries is hosting a community Recipe Swap this month. Starting July 1, submit your recipe online or in person at any library, and be sure to enjoy the recipes submitted by other community members.
The next meeting of Clearview Library District's monthly Teen Cooking Club is July 3 at Windsor-Severance Library. This month, teens will be making and customizing their own cookie recipes to share with friends and family. Learn more.
Garfield County Libraries is celebrating the halfway point of its Summer Reading Challenge with Ice Cream Socials at its branches on July 5 & 6. Learn more about this and all the summer reading events.
What's New at Colorado State Library
Library Research Service
Colorado State Publications Library Blog
Learning Opportunities
Library Jobline
Are you considering a job change this year? Check out Library Jobline for hot new library employment opportunities, like this selection from around Colorado.
---
This post is part of the Spotlight on Sharing initiative, which aims to increase the visibility of Colorado library programs and resource sharing. Do you have a story from your library to share? Email Amy Hitchner, ahitchner@coloradovirtuallibrary.org.
All images are from the Colorado Historic Newspapers Collection, a service of Colorado State Library.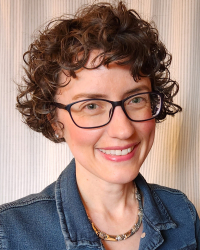 Latest posts by Amy Hitchner
(see all)