The Friday Grab Bag is a weekly series that highlights fun, unique, and interesting happenings in Colorado libraries, and includes news from Colorado State Library.
Let's open the Friday Grab Bag!
Pick 'n' Mix
Denver Public Schools announces Summer of Sora, their summer reading program featuring a digital library of over 40,000 titles. Students who check out an eBook or audiobook between June 6 and August 12 are entered to win prizes, including backpacks and Kindle e-readers. Watch the Summer of Sora video for more information and a tutorial on how to log in to the free Sora app and website. Access Summer of Sora flyers in English and Spanish. Questions? Contact the Library Help Desk at libraryhelpdesk@dpsk12.org.
South Routt Library District invites participants to Explore Coal Mining in the Upper Yampa Valley: A Driving and Walking History Tour. Come and learn about coal and railroad history with local writer and historian Paul Bonnifield as you tour an Oak Creek area mine. Meet at the Oak Creek Library on June 11 at 9:00 am. Bring water and hiking boots!
Join Grand County Library District for a fun evening experimenting with Gyotaku Fish Printing to create a beautiful water scene. The class will be led by local artist and library volunteer Teresa Banman, June 14 at Kremmling Library. Register online.
Denver Public Library welcomes all to check out their special Pride Edition of Friday Five at Five on the DPL YouTube channel. The buzz includes books you need to know about, and others that you may have never heard of — from graphic novels to "quozy" mysteries!
As part of their adult DIY series, Ruby Sisson Library is offering Decorative Knot Tying on June 28. Learn a variety of knots that are both beautiful and practical. Learn more.
At Ignacio Community Library's Alcohol Ink Class, participants will learn to paint on ceramic tile and Yupo paper. Class is June 11; register by June 8.
Celebrations
Mesa County Libraries honored graduates of the Career Online High School program at a commencement ceremony on May 25. Sixteen students earned their GED and six earned their high school diploma, the largest graduating class since the library began offering the program five years ago. Read more about the graduates in this recent article from The Daily Sentinel.
Music and Dance
The Ferocious Fleas, a 7-member ukulele ensemble, will perform an outdoor concert at Poudre River Public Library's Old Town Library Park on June 6 at 10:00 am. Their diverse and unexpected repertoire ranges from Beethoven to Queen. Learn more.
Have you tried Nia Dancing? Basalt Regional Library invites you to an hour of Nia dancing led by instructor Steve Alldredge. The class will be offered twice a month during the summer; the next class is June 8. Learn more.
Time to brush off your favorite power ballad — Lamar Public Library hosting a Karaoke Party on June 17 at the Cultural Events Center. Event website.
Vail Public Library's Evening of Engagement series features harpist Margot Krimmel on June 15. Krimmel will perform a variety of styles including jazz, Celtic, and traditional harp music. Event website.
What's New at Colorado State Library
Learning Opportunities
CSL in Session: Managing Implicit Bias in Your Library. July 28, 2022, 12:00-1:00pm. Join online.
Online Learning Opportunities in June 2022 for Library Staff. Browse this great list of free online learning opportunities shared with us by Wyoming State Library.
Library Jobline
Are you considering a job change this year? Check out Library Jobline for hot new library employment opportunities, like this selection from around Colorado.
---
This post is part of the Spotlight on Sharing initiative, which aims to increase the visibility of resource sharing in Colorado libraries. Do you have a story from your library to share? Email Amy Hitchner, ahitchner@coloradovirtuallibrary.org.
All images are from the Colorado Historic Newspapers Collection, a service of Colorado State Library.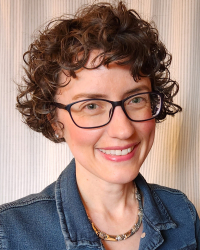 Latest posts by Amy Hitchner
(see all)