The Friday Grab Bag is a weekly series that highlights fun, unique, and interesting happenings in Colorado libraries, and includes news from Colorado State Library.
Let's open the Friday Grab Bag!
Meet the Experts
Colorado Book Award finalist Jim Davidson will be at Bud Werner Memorial Library on June 30 to share his new book, The Next Everest: Surviving the Mountain's Deadliest Day and Finding the Resilience to Climb. Learn more.
Meet Mesa County Libraries 970West Artist in Residence Charles Walker anytime 2pm – 4pm every Tuesday at the 970West Studio and talk with him about his music. The Meet and Greet is open on a drop-in basis; no reservation required. Learn more.
Does your dog need brain training? Rachel Bellamy from Wrangle Dog Training will present Engaging Your Dog's Brain at Wilkinson Public Library on June 29. Participants will learn about enrichment activities and toys to exercise dogs both mentally and physically. Learn more and register.
Arts & Crafts
Do you have what it takes to be a theater director? Lamar Public Library is offering a two-day workshop on June 28-29 to help you Learn to Be a Director. Contact the library to register.
Brush up on your sewing skills at Arapahoe Libraries' Family Sewing Workshop on June 25 at Castlewood Library. Drop by to sew a simple Monster Stuffie; supplies provided while they last. Learn more.
Have you ever wanted to learn cursive or perhaps improve your cursive skills? Aurora Public Library is offering Cursive Writing 101 for all ages on July 9 at 11:00 am. Register to reserve your spot.
Pueblo City-County Public Library's adult crafting group, the Crafty Crew, is making upcycled American flags out of wine corks on June 30 at Patrick A. Lucero Library. Why not prepare by popping the cork on a local Colorado wine? Learn more.
Enjoy some Rec & Tech in the Park with Clearview Library District on June 24. Stop by Northern Lights Park at 2:00 pm to fly drones, play with tech toys and lawn games, make a craft, or just enjoy a snack. All ages are welcome. Learn more.
Pick 'n' Mix
Avast, ye hearties: get ready to shiver those timbers at Pikes Peak Library District's Murder Mystery: Mutiny and Murder. This teen event will be on June 25 at the Cheyenne Mountain Library. Learn more.
Enjoy Music on the Deck with Rocky Mountain Brass, July 1 at Summit County Library's South Branch. This 5-piece brass ensemble will surely put you in a patriotic mood. Learn more.
West Custer County Library District and the Pines Ranch are sponsoring a Pines Ranch Tour on June 28. With award-winning author James Haley as your guide, visit this historic Lodge and property that has provided respite to many caregivers since it was built in 1898. Contact the library to register.
Join the Dungeons & Dragons adventuring party at Wellington Public Library as they set out on a journey to discover the cookbook Fantastic Beasts and How to Eat Them. The quest begins with a beginner's session on June 25 for ages 10+. Learn more.
Gaze at the stars and check out a telescope at Gunnison County Library's Telescope Night, June 28 at Crested Butte Library. Event calendar.
Poudre River Public Library District's Monday Outdoor Series will feature a dance performance by Grupo Tlaloc Danza Azteca on June 27. This traditional Mexica/Azteca group is dedicated to preserving and nourishing the ancient knowledge of their ancestors. Read more.
Make your own environmentally friendly household cleaners at Ignacio Community Library's DIY Cleaner & Greener Living on June 25. All materials will be provided. Contact the library to register.
What's New at Colorado State Library
Learning Opportunities
Colorado State Publications Library
Library Jobline
Are you considering a job change this year? Check out Library Jobline for hot new library employment opportunities, like this selection from around Colorado.
---
This post is part of the Spotlight on Sharing initiative, which aims to increase the visibility of resource sharing in Colorado libraries. Do you have a story from your library to share? Email Amy Hitchner, ahitchner@coloradovirtuallibrary.org.
All images are from the Colorado Historic Newspapers Collection, a service of Colorado State Library.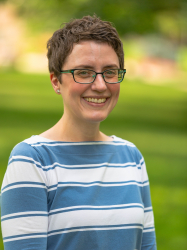 Latest posts by Amy Hitchner
(see all)