The Friday Grab Bag is a weekly series that highlights fun, unique, and interesting happenings in Colorado libraries, and includes news from Colorado State Library.
Let's open the Friday Grab Bag!
Art & Design
Ignacio Community Library is looking for art to display alongside their We Are Water Exhibit from July 10 through October 6. The art should be related to water and its connected ecology. They are accepting paintings, drawings, sculptures, fabric arts, photography, and more. Fill out an Art Submission Form by July 9.
Clearview Library District invites you to Pedal Palooza: Get Creative with Bike Decorations on June 24 at Eastman Park Shelter. After decorating your bike, take it for a spin to show it off! Event details.
At Alamosa Public Library's upcoming Tween Night on June 30, participants will design custom charms and dog tags using 3D modeling software, then get them printed for free. Learn more.
Learn the Basics of Canva—an online graphic design program for making posters, flyers, social media images, and more—at Loveland Public Library on June 23. Register online.
Nederland Community Library invites you to an Art Opening, June 24 from 5:00 to 7:00 pm. Meet the artist Carol Kozlowski and learn more about her process. Register online.
Kids and teens are invited to help Salida Regional Library Design a New Library Card featuring a classic Salida landmark. Get a template from a librarian and submit your design by June 30. Learn more.
Caring & Community
Denver Public Library is hosting Black People Breathe: Resilience in Practice, an interactive workshop on June 24, 2:00 pm at Ford Warren Branch. Join author Zee Clarke to learn breathing practices to prioritize your wellness and support self care. Learn more.
Summit County Library is holding a Teen Photography Contest this month on the theme of "Community." Through June 30, teens ages 12-18 can submit a photo that depicts their interpretation of this theme. See contest details.
Mancos Public Library's Capturing Kindness: A Teen Video Event is June 23 at 3:00 pm. This spring, Mancos teens were asked to capture acts of kindness on video, and now they get to share what they filmed. Snacks and light refreshments will be served at this special event.
Buena Vista Public Library's Portraits of BV Past and Present is a 4-week course led by historian Suzy Kelly, where teen participants study historical photos of Buena Vista and take pictures of it today. The program will culminate in a presentation at the library's Movie Night at the Drive In on July 28. Learn more.
Challenge Accepted
Fort Morgan Public Library's "From Page to Screen" Reading Challenge is under way now through July 31. Read a book, watch its movie adaptation, then compare and contrast them using the library's entry form. Each entry is a chance to win two free movie tickets. Read the contest rules.
Lyons Community Library invites kids and teens to Summer Switch Fridays every week at 2:00 pm. Play with friends or meet someone new while enjoying some gaming. Learn more.
Lone Cone Library invites you to engage in some friendly fire at their all-ages Nerf Night on June 30 at 6:00 pm. Adult and child safety glasses will be available. Learn more.
Pick 'n' Mix
Put on your dancing shoes—Aurora Public Library is holding a Super-Groovy Family Disco on June 24 at Iliff Square Library. Get down to some classic tunes and new hits. Event details.
Pines & Plains Libraries will host Moon & Sun Gazing on June 27 at Simla Library. Colorado Springs Astronomical Society (CSASTRO) will have a white light and Solar (Hydrogen Alpha) Telescope for live and safe viewing of the sun's atmosphere and limited viewing of the moon if the skies are clear. See their library calendar for details.
Learn to extend the life of your clothes at High Plains Library District's Intro to Mending Clothes: Darning and Embroidery, June 29 at Farr Regional Library. Bring something to mend or come empty handed—either way you will learn valuable, lifelong skills. Registration required.
"The New Mexico Yo-Yo Slinger" Luke Renner will perform Yo-Yo Magic at Mesa County Libraries' Orchard Mesa Branch this Friday, June 23 at 10:00 am. Event details.
What's New at Colorado State Library
Book Club Resource
Library Services Spotlight
Learning Opportunities
Library Jobline
Are you considering a job change this year? Check out Library Jobline for hot new library employment opportunities, like this selection from around Colorado.
---
This post is part of the Spotlight on Sharing initiative, which aims to increase the visibility of Colorado library programs and resource sharing. Do you have a story from your library to share? Email Amy Hitchner, ahitchner@coloradovirtuallibrary.org.
All images are from the Colorado Historic Newspapers Collection, a service of Colorado State Library.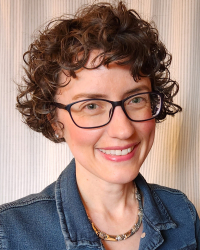 Latest posts by Amy Hitchner
(see all)