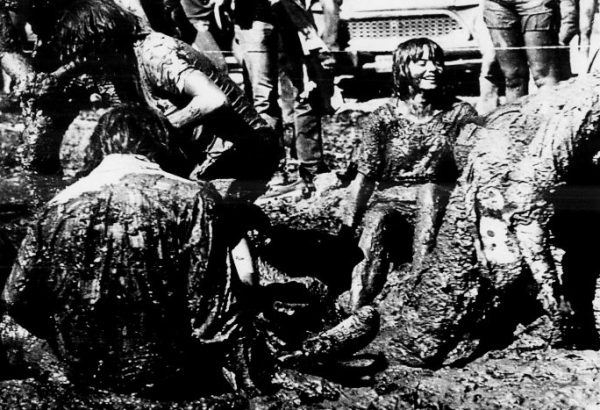 The Friday Grab Bag is a weekly series that highlights fun, unique, and interesting happenings in Colorado libraries, and includes news from Colorado State Library.
Let's open the Friday Grab Bag!
Teen Time
Arapahoe Libraries invites tweens and teens to go on a Fantasy Quest on June 16 at Koelbel. The day's escapades include archery tag and inflatable jousting—plus, watch a real-life duel. Learn more.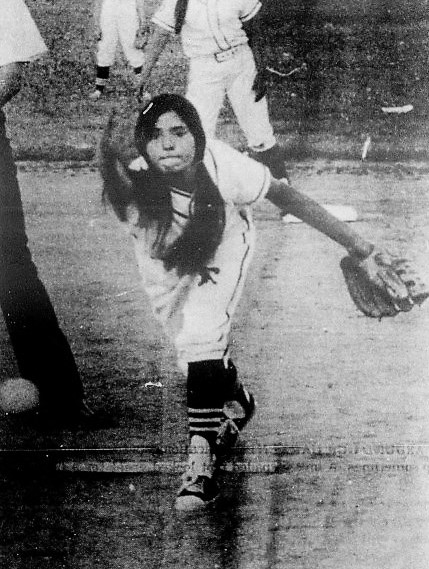 We all have bad days, but Aurora Public Library wants tweens and teens to Have a Bad Art Day. Come make the worst art you've ever seen, if you dare. Register online for the program on  June 8 at Martin Luther King Jr Library.
Lyons Community Library invites teens to LARP in the Library! Medieval themed costumes are encouraged for this live action role playing event on June 9, which features quests, prizes, and a dungeon adventure. Register online.
High Plains Library District's next teen murder mystery event is Murder at the Luau Party, June 7 at Centennial Park Library. Wear your festive attire and help solve this sinister crime. Registration required.
Montrose Regional Library District is hosting Songwriting with David LaMotte, June 5 at Montrose LIbrary. David will lead teen participants through the fundamentals of crafting songs and lyrics. Registration required.
Louisville Public Library invites teens to a Pop Tart Taste Test on June 15 at 2:00 and 3:30 pm. Can you guess all the unique flavors in this blind taste test challenge? Registration is required.
Teens can learn to weave and practice their skills at the Teen/Tween Makers event on June 9 at Ruby M. Sisson Memorial Library. This class will be led by expert weaver Linda Lutomski. Learn more.
Summer Fun
Delta County Libraries kicks off their 2023 Summer Reading Program with performer Ann Lincoln's Comedy, Magic and Juggling Show. Join this interactive event on June 7 at 1:00 pm at Paonia Town Park and again at 4:00 pm at Delta Lions Club Pavilion. See the library calendar for details.
Durango Public Library's Summer Chess Club meets Wednesdays at 3:00 pm. This drop-in event is geared toward ages 7-15 and all skill levels. Bring your own chess set or borrow one from the library. The next session is June 8.
Pines & Plains Libraries is holding their Simla Summer Reading Kickoff on June 2 at 4:15 pm. Get signed up for summer reading, enjoy some free Kona Ice, and watch a movie at the library. See the library calendar for details.
Nederland Community Library is hosting a Percussion Party Workshop for Kids on June 9 at 4:00 pm. Music instructor Kirk Kubicek will lead kids through a percussion show-n-tell and petting zoo, followed by fun rhythm games and a drum circle. Registration required.
Gilpin Public Library invites children to an Elephant & Piggie Character Visit on June 7 at 10:00 am. These beloved storybook characters will join them for a special storytime to kick off their Summer Reading Program. Learn more.
The Westminster Public Library invites all to participate in the 2nd annual Open Space Trivia Walk. From June 1st to July 31st, get together at Westminster parks and open spaces and participate in Colorado book and author trivia to win adventurous prizes! Questions are posted in English and Spanish. The grand prize is a 12-month National Parks pass.
Expert Presenters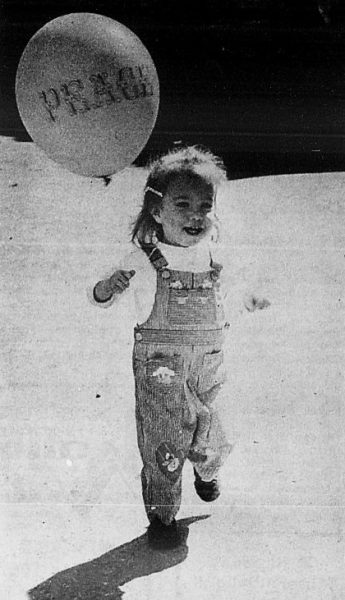 Gunnison County Libraries invites you to Summer Wildflower Preview with local wildflower guide and author Rick Reavis, June 6 at Crested Butte Library. Learn how to recognize the area's most common wildflowers and participate in a hands-on identification activity. Event details.
Garfield County Libraries and music teacher Jeff Van Devender are offering Learn to Play the Ukulele for Adults, an eight-part series at the Rifle Branch Library from June 19 through August 14. All graduates of the class will get to keep their ukuleles! Contact the library to register.
Jefferson County Public Library invites you to their International Tea Day Celebration, June 3 at Standley Lake Library. WeeTea owners Vinh and Nhi Nguyen will discuss the importance of tea in cultures around the world. Learn more.
What Did the Ancient Puebloans Eat? Jeff Brown from the Montezuma County Heritage Museum will answer this question and more on June 11 at Mancos Public Library. Learn more.
Midday with New Dimensions: Western Slope Weather 101 will be presented by National Weather Service meteorologist Jeff Colton on June 8 at Mesa County Libraries' Central Library. Jeff will discuss the different weather hazards associated with the area, how to access hazardous weather warnings, and how to be aware of hazardous weather situations. Event details.
Norwood authors Amy Irvine and Erin Cain will present Our Extraordinary Connection with Animals at Wilkinson Public Library, June 8 at 5:00 pm. The two will recount stories of healing and therapy through relationships with animals. Learn more.
Pick 'n' Mix
Bemis Public Library will host their next monthly Board Games @ Bemis event on June 9 at 5:00 pm. This after-hours, family-friendly game night includes pizza and snacks. Learn more.
Correct & enhance your photos with Adobe Photoshop! Part 1 of the series, Get familiar with Photoshop, will be held on June 3 at Loveland Public Library. Register online.
Estes Valley Library invites kids and teens to learn about Currency From Around the World, June 3 at 2:00 pm. See a variety of different coins, learn the different terms for money, and take home coins at the end. Register online.
West Custer County Library is starting a new Ham Radio Club. All are welcome to attend their first meeting on June 6 at 6:00 pm. Event details.
Get your goat fix on June 16, when Nubian Goats will be visiting Pine River Library. Come learn more about these fun, personable animals! Events calendar.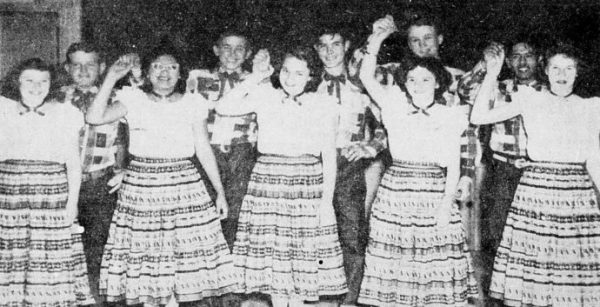 What's New at Colorado State Library
Learning Opportunities
HESTL EdCON (School Libraries)

June 8 at Adams 12 Conference Center in Thornton. Learn more.

Virtual Partner Forum: Disability Law Colorado
Online Learning Opportunities in June 2023 for Library Staff. Browse this calendar of free online learning opportunities shared with us by Wyoming State Library.
Library Jobline
Are you considering a job change this year? Check out Library Jobline for hot new library employment opportunities, like this selection from around Colorado.
---
This post is part of the Spotlight on Sharing initiative, which aims to increase the visibility of Colorado library programs and resource sharing. Do you have a story from your library to share? Email Amy Hitchner, ahitchner@coloradovirtuallibrary.org.
All images are from the Colorado Historic Newspapers Collection, a service of Colorado State Library.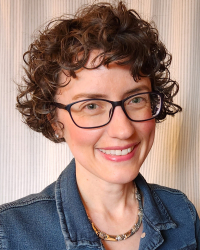 Latest posts by Amy Hitchner
(see all)