The Friday Grab Bag is a weekly series that highlights fun, unique, and interesting happenings in Colorado libraries, and includes news from Colorado State Library.
Let's open the Friday Grab Bag!
Learn Something New
Bemis Public Library invites you to shop smart with their Tech Class: King Soopers and Safeway Apps, part of their  summer series on shopping apps. Learn to better use the King Soopers and Safeway apps to maximize your shopping experience on June 23 at 11:30 a.m. Register online.
Alamosa Public Library is opening their 3D printer for use by the public. Stop by on June 18th from 10-2 to learn more about how you can use the 3D printer for your projects, while enjoying technology and science activities for the whole family!
Play with Cubelets modular robots.
See and touch 3D printed fossils and artifacts.
Use liquid nitrogen to make ice cream with Cool Science!
Teens are invited to Broomfield Public Library's special Teen Theater Club session: Stage Makeup Basics. During this drop-in event on June 18, Backstory Theatre will teach the basics of stage makeup, from layering to contouring, including how to create an aged appearance. Learn more.
Garfield County Library will host Getting Started with Genealogy, presented by local genealogist David Use on June 22 at Carbondale Branch Library. David will cover topics such as defining genealogy, equipment and software to make research easier, first steps to constructing a family tree, important online resources, and how to research effectively. Learn more.
You've heard about dogs at the library, but what about goats? Boulder Public Library is hosting Meet and Bleat: Goats at the Library, June 18 at Meadows Branch. Interact with Growing Gardens' Goat Dairy's newest members of the herd! Learn a bit about regenerative agriculture, humane animal husbandry, and the daily adventures of dairy goat kids. Learn more.
Hone your screenwriting skills at La Veta Public Library's Screenwriting Fundamentals & Workshop, presented by writer/director Stacy Arnold-Strider, Tuesdays, June 21 thru August 30. Learn how to write for film and develop your own screenplay, with opportunities for critique. Learn more.
Attend Buena Vista Public Library's Fly Casting Class on June 24 to learn the basics of fly casting and tips from a local angler. Participants will practice on the lawn before transitioning to water. Fly rods will be provided, or bring your own. Learn more.
Reparative Description in Archives
Colorado Virtual Library guest blogger Nancy Henke described a reparative description project she recently undertook at Colorado State University's Morgan Library as part of her LIS student practicum: DEI in Libraries and Archives: Lessons Learned from a Reparative Description Project.
Pick 'n' Mix
The Westminster Public Library has two unique adult program collaborations as a part of the 2022 Summer Reading Program. From June 6th to July 31st, WPL has teamed up with the City's Open Space & Trails to host an Open Space Trivia Walk. All are invited to wander through Westminster parks and open spaces and participate in Colorado book and author trivia to win adventurous prizes! As a second program offering, WPL will host a horticulturalist from CSU Extension Adams County to present on Waterwise Gardening. Participants will learn about drip irrigation, xeriscape landscaping, and other water conservation techniques. Registration is free to all, and the program takes place on July 9th at the Irving Street Library.
Arapahoe Libraries' Meet and Move: Community Walking Group on June 22 will explore the trails and neighborhoods around Koelbel Library while sharing conversation and discussing library resources. Register online.
Poudre River Public Library District is holding a contest to name their new zero-emissions Outreach van that will distribute free Wi-Fi access and printing, customized book collections, a variety of STEM and maker technology and more to underserved neighborhoods. Winners of the naming contest will get a personalized visit from the van to their home or business. Name that Van!
High Plains Library District is holding a Groundbreaking Ceremony on June 20 for a new public library facility in Fort Lupton. The ceremony starts at 2:00 pm. Learn more.
What's New at Colorado State Library
Learning Opportunities
CSL in Session: Managing Implicit Bias in Your Library. July 28, 2022, 12:00-1:00pm. Join online.
CSL in Session: Working with Tweens: What's up with these "in-betweeners"? August 4, 2022, 12:00-1:00pm. Join online.
Online Learning Opportunities in June 2022 for Library Staff. Browse this great list of free online learning opportunities shared with us by Wyoming State Library.
Colorado State Publications Library
Library Research Service
Library Jobline
Are you considering a job change this year? Check out Library Jobline for hot new library employment opportunities, like this selection from around Colorado.
---
This post is part of the Spotlight on Sharing initiative, which aims to increase the visibility of resource sharing in Colorado libraries. Do you have a story from your library to share? Email Amy Hitchner, ahitchner@coloradovirtuallibrary.org.
All images are from the Colorado Historic Newspapers Collection, a service of Colorado State Library.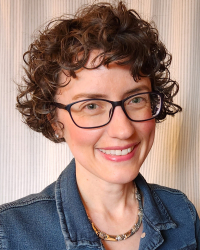 Latest posts by Amy Hitchner
(see all)