The Friday Grab Bag is a weekly series that highlights fun, unique, and interesting happenings in Colorado libraries, and includes news from Colorado State Library.
Let's open the Friday Grab Bag!
Fun with Food
Cook and share a new recipe each month at Summit County Library's Cookbook Club for Adults. The first meeting is June 14 at the South Branch in Breckenridge. Learn more.
Aspiring cupcake decorators are invited to participate in Garfield County Libraries' Cupcake Wars on June 14 at Silt Branch Library. Kids and teens will compete for the best cupcake decorations. Call to reserve a spot.
Don't throw away those garden scraps — Nicole Clark from the CSU Extension office will teach you how to use them to prepare a delicious meal. Durango Public Library is hosting her presentation, Cooking with Scraps, as part of their Great Garden Series on June 22. Learn more.
Learn Something New
Join Pueblo City-County Library to learn about Grassland Ecology with Bree Pappan and Peg Rooney. They will share a video by Maggie Gaddis of the Colorado Native Plant Society with some interesting information about grasslands, pollinators, and the environment. The program will be June 16 at Rawlings (Main Branch). Event site.
Are you new to sewing? Pitkin County Library is offering Sewing 101: Understanding the Machine Part I with expert Jennifer Hansen on June 11. Participants will learn about threading, stitches, tension, speed, maneuvering, and other parts of the sewing machine. Register online.
At Mesa County Libraries' Beat Makers Workshop on June 10, participants will use Logic Pro and a MIDI controller to hone their beat-making skills. 970West Studio staff will be on hand to answer questions. Learn more.
Jennifer Cook, Gilpin County Extension Director, will present a Noxious Weed Workshop hosted by Gilpin County Public Library on June 21. Learn how to identify and control noxious weeds that are common to Gilpin County. Learn more.
Cañon City Public Library is hosting a Fossil Talk & Dig with the Royal Gorge Regional Museum & History Center on June 16. Kids will learn about local fossils and have the opportunity to excavate a dino egg. Registration required.
Get better at money management by attending Poudre River Public Library's Money Matters: 9 Brilliant Financial Tips Online Class, presented by Rocky Mountain Chapter of Credit Unions. This virtual event will take place June 15 at 6:30 pm. Register to join online.
Pick 'n' Mix
Denver Public Library recently announced that their Leroy Smith collection has been completely digitized to accommodate the large volume of requests. Smith was a prominent businessman, community leader, promoter, and disc jockey, as well as the first Black member of the Denver Chamber of Commerce.
Ignacio Community Library's Summer Music Series returns on June 11 with the stylings of singer Jason Thies. Enjoy live music and food from local vendors — bring your own chair! Event calendar.
All ages and abilities are invited to drop in for Chess and Cookies, June 13 at Wilkinson Public Library. No registration required.
Lyons Community Library will host a Veteran's Only Open House for the Eyes of Freedom traveling exhibit on June 11. The exhibit features portraits and sculptures honoring the service and sacrifice of all who answer our Nation's call. Register online.
Teens of Loveland Public Library are invited to make toys for animals and then deliver them during a Humane Society Tour on June 15. Participants can earn 1 hour of volunteer time. Register online.
The Summer Concert Series from Delta County Libraries will feature the Bell Creek Band, June 15 at Paonia Library's Amphitheater. The band, based in the North Fork Valley, plays classic rock and country favorites. Learn more.
Pikes Peak Library District is excited to announce the 16th Annual Mountain of Authors program featuring Keynote Speaker Craig Johnson! Doors open at 3pm on Saturday, June 18 for a Local Author Showcase, followed by Keynote Speaker Craig Johnson at 4pm. Authors from the Pikes Peak Region will be on hand for book sales and signings. More information can be found here and here.
What's New at Colorado State Library
Learning Opportunities
CSL in Session: Managing Implicit Bias in Your Library. July 28, 2022, 12:00-1:00pm. Join online.
CSL in Session: Working with Tweens: What's up with these "in-betweeners"? August 4, 2022, 12:00-1:00pm. Join online.
Online Learning Opportunities in June 2022 for Library Staff. Browse this great list of free online learning opportunities shared with us by Wyoming State Library.
Colorado State Publications Library
Library Research Service
Library Jobline
Are you considering a job change this year? Check out Library Jobline for hot new library employment opportunities, like this selection from around Colorado.
---
This post is part of the Spotlight on Sharing initiative, which aims to increase the visibility of resource sharing in Colorado libraries. Do you have a story from your library to share? Email Amy Hitchner, ahitchner@coloradovirtuallibrary.org.
All images are from the Colorado Historic Newspapers Collection, a service of Colorado State Library.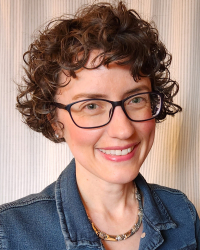 Latest posts by Amy Hitchner
(see all)