The Friday Grab Bag is a weekly series that highlights fun, unique, and interesting happenings in Colorado libraries, and includes news from Colorado State Library.
Let's open the Friday Grab Bag!
Animal Adventures
Learn about the Amazing Biology and Ecology of Sharks at Ruby M. Sisson Memorial Library on July 22. Dr. Mikki McComb-Kobza will discuss her research and lead hands-on activities to engage participants. Event calendar.
Discover the Joy of Birds at an in-person event hosted by Denver Public Library on July 14. Denver Field Ornithologists will introduce the many birds of the metro area and discuss their behavior and migration patterns. No registration required.
Rocky Mountain Raptors will be at Loveland Public Library on July 14. This program will teach teens about what a raptor is, how they survive and adapt, and the challenges they face in the world. Learn more.
The Pueblo Zoo will present Life on the Edge on July 14 at Pueblo City-County Library. Explore the wonderful, adaptable animals that live between land and ocean; meet hermit crabs, examine the homes of shore dwelling shellfish, and learn about African Penguins. Learn more.
Under the Sea
Durango Public Library is holding an Under the Sea Dance Party to celebrate summer reading. Come boogie down at this outdoor event on July 12. Event info.
Test your skills against friends and family as you putt around High Plains Library District's Underwater Mini Golf course. This event will take place July 9 at Kersey Library. Learn more.
Test your aquatic knowledge at Bemis Library's Sea Life Trivia contest for teens on July 13. Earn candy prizes for flexing your trivia skills. Registration required.
Visit Nederland Community Library on July 16 & 17 to contribute to the Community Mural Project. Everyone is welcome to stop by and participate in this ocean-themed mural. Just be sure to wear appropriate painting attire. Event info.
Pick 'n' Mix
Strap on an Oculus headset and go on a Virtual Reality Quest with Clear Creek County Library District. Events will be held on July 11 at John Tomay Memorial Library and July 22 at Idaho Springs Public Library. Reserve your spot!
As part of their Summer Stewardship Series, Grand County Library District is hosting Experience The Continental Divide Trail: The Long-Distance Trail in Your Backyard, July 9 at Fraser Valley Library and again on July 12 at Kremmling Library. The Continental Divide Trail Coalition will bring speakers to talk about long-distance journeys on the CDT, ways to visit the trail for a day hike, and how you can become involved in the stewardship of this incredible natural resource. Registration required.
Lamar Public Library is holding a summer reading Pool and Pizza Party on July 11 at the Lamar Swimming Pool. Awards and recognitions will be given out. Contact the library for details.
Garfield County Libraries welcomes internationally acclaimed guitarist and songwriter Hiroya Tsukamoto, who will perform in concert on July 14 at 3:00 pm at New Castle Branch Library. Event details.
Explore Lafayette Public Library's Archives with help from a Librarian! Stop by on July 13 at 1:30 pm to learn about the collections and Lafayette history. No registration required.
Lake County Public Library is holding a Tool Library Orientation on July 8 at 4:30 pm. Drop by to learn more about the collection and how to use it. Event details.
Mesa County Libraries is hosting an Art Supply Swap on July 14. Come grab some free art supplies sourced from community donations in the Central Library lobby! See the event page for more info on accepted donations.
Pikes Peak Library District's Scrap Exchange is an opportunity to donate or pick up new and gently used craft supplies. The event, in collaboration with the Who Gives a SCRAP Creative Reuse Center, will take place July 9 at Cheyenne Mountain Library. Details.
Get ready for the Bicycle Rodeo! Children under 12 are invited to Boulder Public Library's Main branch on July 9 to learn about bike safety from Boulder Police Officers and navigate the safety course. Register online.
What's New at Colorado State Library
Learning Opportunities
CSL in Session: Managing Implicit Bias in Your Library. July 28, 2022, 12:00-1:00pm. Join online.
CSL in Session: Working with Tweens: What's up with these "in-betweeners"? August 4, 2022, 12:00-1:00pm. Join online.
Online Learning Opportunities in July 2022 for Library Staff. Browse this great list of free online learning opportunities shared with us by Wyoming State Library.
Colorado State Publications Library
Library Jobline
*Check out 2021 Library Jobline Fast Facts to learn how this valuable service continues to grow!
Are you considering a job change this year? Check out Library Jobline for hot new library employment opportunities, like this selection from around Colorado.
---
This post is part of the Spotlight on Sharing initiative, which aims to increase the visibility of resource sharing in Colorado libraries. Do you have a story from your library to share? Email Amy Hitchner, ahitchner@coloradovirtuallibrary.org.
All images are from the Colorado Historic Newspapers Collection, a service of Colorado State Library.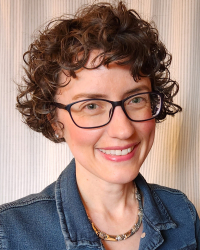 Latest posts by Amy Hitchner
(see all)