The Friday Grab Bag is a weekly series that highlights fun, unique, and interesting happenings in Colorado libraries, and includes news from Colorado State Library.
Let's open the Friday Grab Bag!
Celebrations
Congratulations to Basalt Regional Library, recipient of a 2022 Outdoor Equity Grant from Colorado Parks and Wildlife (CPW). The grant funds will allow them to purchase Camping Kits with tents, camp chairs, cooking equipment, etc., that they will loan to patrons starting this fall. In addition, the library will host the First Ever Camp Out at the Library on August 20-21, which will include equipment demos and a catered breakfast from the Lions Club Pancake Wagon. Learn more and register.
Harvest to Table
Join Aurora Public Library & Revols Beehive to learn when to Harvest Your Veggies for peak flavor. Knowing when your vegetables are ripe or overripe can mean the difference between eating and saving seeds. Register to join this class on August 8 at Nome Community Garden.
Cook big flavors even in a small kitchen using appliances like blenders, toaster ovens, and Instant Pots. Learn how at Bemis Library's Tiny Kitchen Cuisine, August 3 from 5:00 to 7:00 pm. The event will include demonstrations, taste tests, and even a chance to win an appliance. Learn more.
High Plains Library District welcomes CSU Extension Agent Sheila Beckley for her presentation, Nutrition for Older Adults, August 3 at Riverside Library and Cultural Center. Participants will learn how to make healthy food choices to prevent or control health issues. Register online.
Awesome Animals
Arapahoe Libraries is hosting an online Camel Encounter with the Greater Vancouver Zoo on August 3 from 1:00 to 2:00 pm. A zookeeper guide will share facts about how and where in the world camels live. Audience questions are encouraged. Reserve your spot.
Pines & Plains Libraries will host a scientist from the Ocean First Institute to discuss Shark Biology & Ecology on August 2. Learn about the fascinating species diversity, amazing adaptations, and issues facing sharks today, and participate in related hands-on activities. Register online.
Pick 'n' Mix
Denver Public Library kicks off a whole bevy of Denver Days events July 30-August 6! One highlight is local author Jenny Shank speaking about her forthcoming novel Tag and about Denver street art, Friday August 5 at 3:30. Appropriately, this event takes place at the brand new Bob Ragland Branch, named after teacher, artist, community leader and resident from the Whittier and Five Points neighborhood.
Broomfield Library invites middle schoolers to a drop-in Debate Workshop on August 8. This class will introduce students to public speaking, supporting evidence, and working with a debate partner. Learn more.
Acclaimed guitarist and music historian Joey Leone will tour several Garfield County Libraries from August 2-4. His concerts combine performance with the history, influence, and social impact of American blues music. Visit the event page for more details.
Gunnison County Libraries is throwing a Harry Potter Birthday Party on July 31 at Crested Butte Library. The family-friendly event will include activities, treats, take-home goodies, and costumes. Learn more.
Learn to use Estes Valley Library's laser cutter at a training class on July 29. Patrons who complete the class can reserve the laser cutter or use it when the Makerspace is open. Register online.
Starting this fall, Gilpin County Library will be participating in the FIRST LEGO League Challenge "Super Powered". Classes will begin on August 4 and will last for three months, during which time students will build, test, and program an autonomous robot that they will enter in the competition in November. Learn more.
Lafayette Public Library's Summer Reading Finale will be held July 30 at 11:00 am. Join them for an interactive outdoor concert with local award-winning duo Jeff & Paige. Learn more.
Poudre River Public Library District invites teens and young adults to Crash Course for the College Bound on August 3 to discuss challenges, resources, and practical matters related to starting college. Learn more and register.
What's New at Colorado State Library
Learning Opportunities
Leading with Emotional Intelligence: Become an Emotion Scientist. August 3, 2022, 12:00-1:00pm. Join online.
CSL in Session: Working with Tweens: What's up with these "in-betweeners"? August 4, 2022, 12:00-1:00pm. Join online.
Quick Bites: Growing Readers with a Growth Mindset. August 23, 2022, 12:00-12:20pm. Join online.
Quick Bites: Books for Beginning and Struggling Readers. August 30, 2022, 12:00-12:20pm. Join online.
Online Learning Opportunities in July 2022 for Library Staff. Browse this great list of free online learning opportunities shared with us by Wyoming State Library.
Colorado State Publications Library
Library Research Service
Library Jobline
Are you considering a job change this year? Check out Library Jobline for hot new library employment opportunities, like this selection from around Colorado.
Youth & Family Services Librarian – Douglas County Libraries, Lone Tree or Parker
Customer Experience Supervisor – Douglas County Libraries, Castle Rock
Materials Handler – Douglas County Libraries, Castle Rock or Lone Tree
Customer Experience Associate I – Douglas County Libraries, Parker or Roxborough
Library Services Manager – Westminster Public Library
Bilingual Patron Experience Associate (English/Spanish) – Jefferson County Public Library, Lakewood
Part-time 25 hour Concierge – Anythink Perl Mack
Digital Teacher Librarian – Jeffco Schools, Golden
Librarian – Denver Public Library, Valdez-Perry Branch
Library Assistant II – Denver Public Library, Sam Gary Branch
Library Assistant I – Denver Public Library, Sam Gary Branch
Librarian – Denver Public Library, Gonzales Branch
Library Security Assistant – Denver Public Library, Bear Valley Branch
Library Outreach Specialist, Adult and Older Adult Services – Denver Public Library
---
This post is part of the Spotlight on Sharing initiative, which aims to increase the visibility of programs and resource sharing in Colorado libraries. Do you have a story from your library to share? Email Amy Hitchner, ahitchner@coloradovirtuallibrary.org.
All images are from the Colorado Historic Newspapers Collection, a service of Colorado State Library.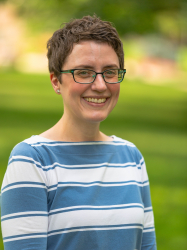 Latest posts by Amy Hitchner
(see all)