The Friday Grab Bag is a weekly series that highlights fun, unique, and interesting happenings in Colorado libraries, and includes news from Colorado State Library.
Let's open the Friday Grab Bag!
End of Summer Programs
Hayden Public Library is throwing an End of Summer Reading Party on July 29 at 12:00 pm. All ages are invited to the library patio to celebrate with prizes, games and lunch. Contact the library for more info.
Summit County Library is celebrating the end of summer reading with a Foam Party with Ann Lincoln on July 29 at the South Branch and Main libraries. It's a summertime favorite! Learn more.
Montrose Regional Library District's final summer program is a Snow Cone Social. Stop by on July 29 for a frozen treat while you play some yard games, listen to a story, and complete a craft to put in the library's upcoming children's interactive outdoor space. Learn more.
Fort Lupton Public and School Library will celebrate the end of summer reading with a Polynesian Dance Party on July 22 at 5:30 pm. Kalama Polynesian Dances will present an exciting show including poi twirling and Tahitian Limbo before teaching everyone how to hula! Learn more about this High Plains Library District event.
Gilpin County Public Library's Summer Reading Finale includes ice cream, prize drawings, and a visit from Rocky Mountain Puppets. Join the fun on August 3 at 10:00 am. Learn more.
Estes Valley Library's Tween/Teen End of Summer Celebration will include a final ticket drawing, snacks, beverages, and free books. Register online.
Say goodbye to the summer reading season with a Bubble Party hosted by Aurora Public Library on July 30 at Mission Viejo Library. This bubble-tastic event is perfect for kids through age 12. Learn more.
Clearview Library District's End of Summer Carnival on July 30 at Windsor-Severance Library will feature bouncy houses, inflatable games and challenges, light refreshments, and more! No registration required; learn more.
Out and About
Westminster Public Library's Library2Go van will be at City Park for the Westy Craft Brew Fest on July 30. Stop by to sign up for a library card, check out materials, and experience the full range of technologies and services offered by WPL! Learn more.
Pikes Peak Library District invites patrons to a morning of Painting the Park at Red Rocks Canyon Open Park on July 27. Join park staff in this experiential focused activity; all painting materials will be provided and you can bring home your masterpiece afterwards. Registration is required.
Enjoy a Parents' Night Out with the help of Nederland Community Library. Drop off your kids age 5+ on July 30 from 5:00 to 8:00 pm. They'll enjoy an evening of activities, pizza, and a movie while you take some well-deserved time off. Registration is required.
Pick 'n' Mix
Teens are encouraged to apply for the Mark Cuban Foundation Artificial Intelligence (AI) Bootcamp happening in Oct/Nov 2022. This no-cost event, hosted by Western Union, will be targeted at high school students and will introduce underserved students in grades 9 through 12 to basic AI concepts and skills. Students will receive mentorship and access to specialized software during the bootcamp. Applications are due by Sep. 1.
Learn about Potential Wildfire Behavior and Ways to Mitigate It with experienced wildland firefighter Paul Minow. He will speak at Pueblo City-County Library's Greenhorn Valley branch on July 23 at 10:30 am. Learn more.
Lake County Public Library is sponsoring Library Night at the Drive-In on July 28. Bring your family to the Comanche Drive-In Theatre in Buena Vista at 7:00 for games, followed by Finding Nemo at dusk. Learn more.
Learn the basics of using water to generate electricity at Garfield County Library's Fun with Pumps and Turbines on July 23 at Glenwood Springs Branch Library. This expert-led event will include hands-on water activities, so bring a towel in case you get wet! Learn more.
Learn and practice basic binding methods to make your own book at Denver Public Library's Intro to Bookbinding workshop, July 23 at the Sam Gary Branch Library IdeaLAB. Learn more.
Food Fun
East Morgan County Library District is co-sponsoring a Free Community Appreciation BBQ on July 28. Come meet other Brushites and enjoy a meal, entertainment, and prizes starting at 5:30 pm. Learn more.
Join the first LOVEland Cookbook Group potluck and book chat on July 23 at Loveland Public Library. Ashlee Redger from Snooze Restaurants will lead an in-person discussion about all things cooking and baking. No registration required; attendees are encouraged to bring a dish to share. Learn more.
Bring a brown bag lunch to Fort Morgan Public Library on July 26 to learn 26 little-known Colorado facts from A-to-Z. Presenter John Wesley Anderson will highlight vignettes about the people, places, and events of our state from 1776-1876, each one corresponding to a letter of the alphabet. Learn more.
What's New at Colorado State Library
Learning Opportunities
CSL in Session: Managing Implicit Bias in Your Library. July 28, 2022, 12:00-1:00pm. Join online.
Leading with Emotional Intelligence: Become an Emotion Scientist. August 3, 2022, 12:00-1:00pm. Join online.
CSL in Session: Working with Tweens: What's up with these "in-betweeners"? August 4, 2022, 12:00-1:00pm. Join online.
Online Learning Opportunities in July 2022 for Library Staff. Browse this great list of free online learning opportunities shared with us by Wyoming State Library.
Library Jobline
Are you considering a job change this year? Check out Library Jobline for hot new library employment opportunities, like this selection from around Colorado.
---
This post is part of the Spotlight on Sharing initiative, which aims to increase the visibility of resource sharing in Colorado libraries. Do you have a story from your library to share? Email Amy Hitchner, ahitchner@coloradovirtuallibrary.org.
All images are from the Colorado Historic Newspapers Collection, a service of Colorado State Library.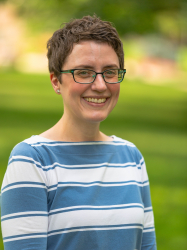 Latest posts by Amy Hitchner
(see all)