The Friday Grab Bag is a weekly series that highlights fun, unique, and interesting happenings in Colorado libraries, and includes news from Colorado State Library.
Let's open the Friday Grab Bag!
Just Teen Things
Teens are invited to Nederland Community Library's Anime/Manga Club on July 24 to watch anime trailers, choose movies, eat pizza, and work on Manga illustration. Participants may join in-person or online. Register.
Teen Night at Lyons Community Library will feature Karaoke on July 22. Relax and enjoy an evening of singing and snacks with friends. Registration required.
What do you get when you combine water balloons and a giant slingshot? You get wet! Come launch some Water Balloons at Bemis Library on July 27. Registration is required for this tween/teen event.
Teens are invited to battle it out in Fort Morgan Public Library's Nerf and Water Gun Wars on July 15. Be prepared to go head-to-head in this battle royale competition. All gear and snacks will be provided. Registration required.
Fun for Kids
Give your favorite stuffed animal a night out at the library! High Plains Library District is hosting a Stuffed Animal Sleepover with the Library Fish on July 21 at Farr Regional Library. Participants will receive a photo scrapbook of their toy's overnight adventures. Event details.
Award-winning polka musician Mike Schneider will perform Garfield County Libraries July 19-21. Pint Size Polkas is an educational and entertaining event that's perfect for kids or anyone who wants to enjoy the happiest music on earth. View the performance schedule.
Learn to create 3D Chalk Art from local artist Jennifer Chaparro. Arapahoe Libraries is hosting this online class for kids on July 21 at 10:00 am. To follow along, have some chalk, a tape measure, and a drawing surface handy. Registration required.
Pick 'n' Mix
Calling all wizards, barbarians, and rogues: Lone Cone Library hosts a popular weekly D&D Group every Saturday at 4:30. This all-ages group has grown to a community of 20 regular players, all members of the Lone Crow Adventurer's Guild. Adventuring milestones are celebrated with food and games. Contact the library for more info.
Discover the stars of tomorrow at Basalt Regional Library's AMFS Chamber Music Series concert, July 21 at 5:15 pm. A juried selection of the Aspen Music Festival and School's brilliant student musicians will perform iconic works from chamber music repertoire. Learn more.
Westminster Public Library is holding an Open Space Trivia Walk throughout June and July. Head to one of the ten participating Westminster parks and open spaces to answer trivia questions posted on the community message boards, then submit your answer via phone or QR code for a chance to win prizes, including a National Parks Pass. Learn more.
Scan and preserve a cherished photograph at Buena Vista Public Library's Drop-in Digitize Day on July 23. After a quick demonstration of the Creation Station, use the professional scanner and Adobe editing software to scan, edit, and save a photo or document to your own USB drive. Learn more.
What's New at Colorado State Library
Learning Opportunities
CSL in Session: Managing Implicit Bias in Your Library. July 28, 2022, 12:00-1:00pm. Join online.
CSL in Session: Working with Tweens: What's up with these "in-betweeners"? August 4, 2022, 12:00-1:00pm. Join online.
Online Learning Opportunities in July 2022 for Library Staff. Browse this great list of free online learning opportunities shared with us by Wyoming State Library.
Colorado State Publications Library
Library Research Service
Library Jobline
Are you considering a job change this year? Check out Library Jobline for hot new library employment opportunities, like this selection from around Colorado.
---
This post is part of the Spotlight on Sharing initiative, which aims to increase the visibility of resource sharing in Colorado libraries. Do you have a story from your library to share? Email Amy Hitchner, ahitchner@coloradovirtuallibrary.org.
All images are from the Colorado Historic Newspapers Collection, a service of Colorado State Library.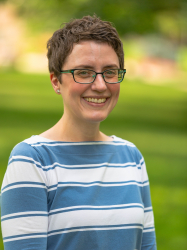 Latest posts by Amy Hitchner
(see all)