The Friday Grab Bag is a weekly series that highlights fun, unique, and interesting happenings in Colorado libraries, and includes news from Colorado State Library.
Let's open the Friday Grab Bag!
Nature is Neat
Fly, flutter, or buzz over to High Plains Library District's Garden Party, July 7 at 3:00 pm. Come celebrate Centennial Park Library's new pollinator garden with refreshments, crafts, and a LIVE butterfly release. All ages are welcome. Learn more.
Go on a Bug Safari with the Butterfly Pavilion! Meet these intrepid invertebrates at Broomfield Library, July 9 at 11:00 am. Learn more about this drop-in event.
Lake County Public Library is hosting a Forest Ranger Library Visit on July 8. The event will include a reading, fire talk and build, and possibly… a visit from the Forest Service's most popular bear. Learn more.
Fun and Games
Learn a game that enriches for a lifetime — Pueblo City-County Library is offering Summer Time Chess with Mark Salazar, a class for teens on July 11 at Patrick A. Lucero Library. Event description.
Find your next favorite game at Loveland Public Library's Teen Tabletop Expo on July 2. If you're ready for an adventure, join one of the one-shot RPGs (role-playing games), no registration required. Event details.
Upcycle vintage books into a planter for succulents at Gunnison County Libraries' Crafternoon on July 6. All craft supplies will be provided. Details.
Summer Songs
Children's musician Will Parker will lead an interactive performance at Gilpin County Public Library on July 15. Participants will help Will create an improvised song through their suggestions and input on what should happen next in the impromptu story. Library site.
Enjoy old time banjo and western songs with John Fisher, Cowboy Minstrel, at Bud Werner Memorial Library on July 5. Families and kids of all ages will enjoy the performance, which is part of the library's summer entertainment series. Learn more.
Get together to sing some Sea Shanties: Songs to Raise the Spirits. High Plains Library District is hosting a sing-along at Riverside Library and Cultural Center on July 6. Learn more.
Out and About
Buena Vista Public Library's Destination Story Time will be held at the Chalk Cliff Fish Hatchery near Mount Princeton on July 12. Come for story time, stay for the tour and fish feeding. Learn more.
Mesa County Libraries is hosting a Pop-Up Library at the park in Clifton on July 6. Stop by for snacks, crafts, Wi-Fi access, and a selection of library resources. Spanish-speaking staff will be available. Event details.
Author and trail runner Annalise Grueter will introduce some of the most beautiful alpine trails and discuss her new book, Colorado Alpine Trail Runs, at Basalt Regional Library on July 13. Whether you're seeking remote routes or reliable intel on a classic trail, this info-packed, indispensable guide will have you lacing up your trail shoes and heading for the mountains! Learn more
Water Works
The Aspen Science Center will be at Pitkin County Library on July 14 to present on Aquaponics, a self-watering system. This teen class will include activities and experiments. Learn more.
Join the Montrose Regional Library, the City and County of Montrose, the Upper Gunnison River Water Conservation District, and the Uncompahgre Valley Water Users Association for Let's Talk About Water, a local forum on water issues that affect everyone on the Western Slope. Join the discussion on July 12 at Friendship Hall in the Pioneer Room. Learn more.
Participate in the humor and ancient wisdom of the First Nations with Ojibwe performer, Dennis Swiftdeer-Paige, who will present Water is Life, a program hosted by Lyons Community Library at Sandstone Park on July 14. Learn more.
Pick 'n' Mix
Summit County Library is seeking submissions for their Teen Writing Contest from July 1 – 31. Enter a 5,000 word or less piece about ocean mythology, sea monsters, mythical creatures, or other under-the-sea mysteries. Classes to help you workshop your ideas will be held on July 14 at Breckenridge and Frisco. Learn more.
Join local author and Vietnam-era veteran William B. Scott for a presentation based on his new book, Combat Contrails: Vietnam. Pikes Peak Library District will host the event on July 2 at Manitou Springs Heritage Center. Event details.
Vail Public Library's monthly art on display for July is from local artist Jacqui Allen-Benson, who primarily paints interpretations of local landscapes. View an exhibit of Ms. Allen-Benson's works in the Community Room during library hours.
What's New at Colorado State Library
Learning Opportunities
CSL in Session: Managing Implicit Bias in Your Library. July 28, 2022, 12:00-1:00pm. Join online.
CSL in Session: Working with Tweens: What's up with these "in-betweeners"? August 4, 2022, 12:00-1:00pm. Join online.
Colorado State Publications Library
Library Jobline
Are you considering a job change this year? Check out Library Jobline for hot new library employment opportunities, like this selection from around Colorado.
---
This post is part of the Spotlight on Sharing initiative, which aims to increase the visibility of resource sharing in Colorado libraries. Do you have a story from your library to share? Email Amy Hitchner, ahitchner@coloradovirtuallibrary.org.
All images are from the Colorado Historic Newspapers Collection, a service of Colorado State Library.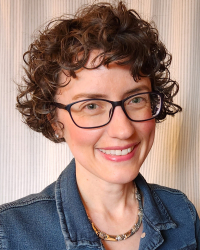 Latest posts by Amy Hitchner
(see all)