The Friday Grab Bag is a weekly series that highlights fun, unique, and interesting happenings in Colorado libraries, and includes news from Colorado State Library.
Let's open the Friday Grab Bag!
Come Together
Garfield County Libraries is hosting a community-building event, The Lost Art of Random Conversations, twice this month on January 8 & 22 at Carbondale Branch Library. Push your comfort zone by engaging in thought-provoking conversations with your neighbors. Event details.
The Westminster Public Library proudly announces its first community-wide reading program in 10 years. The 2023 One Book Westminster selection is Woman of Light by Kali Fajardo-Anstine, the debut novel by a Colorado author and National Book Award finalist. One Book Westminster programming includes: bilingual book discussions, a presentation from Colorado's first Latina State Historian, a traveling art exhibit curated by Museo de las Americas, and a live author talk from Fajardo-Anstine on March 11. Learn more.
Longmont Public Library is hosting a Drop-In Board Game Night for adults and teens on January 19 from 5:30-7:30 pm. Bring your favorite game or choose one from the Library. Hot cocoa will be provided. Learn more.
Vail Public Library and Vail Mountain School are celebrating the Lunar New Year with an evening of performances, cooking, crafts, and games. Join them on January 31 at 4:00 pm. Event details.
Berthoud Community Library District is hosting a Food for Thoughts Dinner on January 12.  Participants will discuss this month's theme, "Community Involvement," over a locally-sourced meal. Contact the library to register.
Vinyl Destination is Pueblo City-County Library District's music club for vinyl lovers. Join them for their next gathering on January 11 at the Rawlings Branch. Learn more.
Bemis Public Library's Senior Social Club is a group for adults 50+ that meets weekly just to chat. Drop by their next gathering on January 12 at 9:30 am. Learn more.
Writers and Storytellers
Bud Werner Memorial Library is hosting author Mary Kurtz for a half-day Nature Writing Workshop on January 14. Mary will lead participants through an exploration of their relationship with the natural world. Seats are limited and registration is required.
Poets and poetry lovers alike are invited to Poetry Night on January 11 at Mesa County Libraries' Central Library. This group meets every other Wednesday to discover new works, learn writing techniques, and share poems. Learn more.
Pikes Peak Library District is launching War Stories: Linking Veterans to communities through Literature and Stories, a 6-week discussion series beginning January 10 at Penrose Library. The group will use Tribe by Sebastian Junger as a launching point for dialogue. Register online.
New Year, New Skills
Want to develop a new direction for the new year? Aurora Public Library invites you to create a Vision Board at their Adult Craft event on January 13 at the Central Library. Registration required.
Ignacio Community Library is starting a new weekly Sewing Group, perfect for all experience levels. Their first meeting is January 6 at 12:00 pm. Learn more.
Create Upcycled Sweater Hats or Mittens at Broomfield Library's inventHQ Makerspace on January 14. Bring your own sweater or use one provided by the library. The program website has tips on how to prepare sweaters for upcycling. Registration required.
Feeling overwhelmed with passwords? Denver Public Library can help with their class, How to Deal with Password Overload, on January 10 at Ross-University Hills Branch Library. Participants will learn how to enhance their "online security toolkit" with a password manager and two-factor authentication. Event details.
As part of the We Are Water Project, Pine River Library is offering several "programs in a bag" for patrons in January. The Xeriscaping kit is available January 9, the Rain Gauge kit starts January 16, and Waffle Gardens starts January 23. Learn more about Programs in a Bag.
Become a better plant owner at Pitkin County Library's Indoor Plant Workshop, January 9 at 4:30 pm. Participants will make a basic organic potted soil mix and plant an indoor plant. Registration is recommended.
Visit Ruby M. Sisson Memorial Library on January 17 to create your own greeting cards. The library will provide the supplies for this Adult DIY event; you provide the creative inspiration. Learn more.
What's New at Colorado State Library
Library Services Spotlight
Colorado State Publications Library Blog
Library Leadership
School Libraries
Learning Opportunities
Library Jobline
Are you considering a job change this year? Check out Library Jobline for hot new library employment opportunities, like this selection from around Colorado.
---
This post is part of the Spotlight on Sharing initiative, which aims to increase the visibility of Colorado library programs and resource sharing. Do you have a story from your library to share? Email Amy Hitchner, ahitchner@coloradovirtuallibrary.org.
All images are from the Colorado Historic Newspapers Collection, a service of Colorado State Library.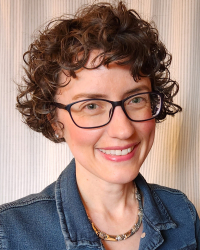 Latest posts by Amy Hitchner
(see all)