The Friday Grab Bag is a weekly series that highlights fun, unique, and interesting happenings in Colorado libraries, and includes news from the Colorado State Library.
Let's open the Friday Grab Bag!
Help with Housing
To help Coloradans understand their housing rights, Denver Public Library and Jefferson County Public Library have partnered to offer virtual Know Your Housing Rights workshops in English and Spanish. On February 2, the theme will be tenant rights to emotional support and service animals in housing. Learn more and reserve your spot in this Zoom webinar.
Resource Navigators from Homeward Alliance hold regular office hours at Loveland Public Library. They offer services to assist families, adults, and seniors with basic needs, housing-focused case management, behavioral health and employment.
Celebrations
Poudre River Public Library District has appointed a new executive director, Diane Lapierre, former director of Loveland Public Library. In a recent interview with The Rocky Mountain Collegian, Lapierre said that she wants to create an atmosphere that "feeds people's curiosity and supports their individual growth." She also wants to focus on creating strong partnerships and increasing access to technology.
Creative Sparks
Basalt Regional Library is hosting MountainFilm on Tour, a festival of 10 short films showcasing the human spirit. Covering a variety of topics from karate to concertos, there's sure to be something for everyone. The free event is February 11 and begins with dinner and drinks at 5:00 followed by the films at 6:00. Registration is required.
Montrose Regional Library District is showcasing kid-made stop-motion animation films at their Short Film Frenzy, February 5 at Montrose Library. The program was part of the STEAM Equity Grant.
Explore bullet journaling, modern lettering, and other writing crafts with Creative Journaling Kits from Gunnison County Libraries. In addition to the kits, GCL has also selected ebooks, audiobooks, and streaming video to help supplement the experience. These resources are part of the library's regular Crafternoon series.
Ignacio Community Library is seeking artists who would like to display their work at the library from Feb 14 – May 16. All types of visual art are welcome, including quilts, sculptures, photography, and more! The library changes their art displays every three months for patrons to view and enjoy. Learn more and fill out an exhibit form.
Learning for All
Registration is open for CLiC's 2022 Virtual Winter Workshop, just one month away on February 24 & 25! The workshop will feature five concurrent sessions of great content with video links to all sessions afterwards. The sessions are designed by your peers and colleagues just for rural Colorado Libraries. See the schedule here. Energize, Connect, and Inspire with CLiC! Learn more and register by February 17.
Save the dates for the 2022 Colorado Resource Sharing Conference! The conference is returning virtually this year on April 27-28. More information and agenda coming soon to the conference website, but registration is already open.
The K-12 Library Connection: Short Bytes for the K-12 Library Community. Check out this first installment of the twice-monthly newsletter published by Becky Russell and Tammy Langeberg of the Colorado State Library. The current issue focuses on challenges, censorship, and the right to read.
Wondrous Winter
Natural wonders are all around us, even in winter! Join volunteer naturalists for Wonder of Winter Slide Program at Louisville Public Library on January 29 to learn how plants and animals adapt to snow and cold. Registration is required.
Bud Werner Memorial Library is offering a replay of its Virtual Winter Sojourn festival of authors that took place January 22. The event featured presentations by award-winning authors Maaza Mengiste, Vendela Vida, Mary Roach and Jess Walter. The recording will be available until midnight on February 6.
What's New at the Colorado State Library
Learning Opportunities
Tear Down this Wall: Find and remove barriers to library use
This interactive session will focus on strategies for identifying roadblocks that some kids and teens face to becoming more active library users. Join this Zoom session on Tuesday, February 1 from 11:30 – 12:30. Learn more and join.
Quick Bites: Supporting School Readiness. We will review the latest research and Colorado's five domains of school readiness to see how your library can be more intentional in your planning and communicate to caregivers how the library is preparing children to succeed. February 15, 2022 from 12:00 pm – 12:20 pm. Join online.
Quick Bites: School Readiness in the Library and Beyond. Summer Sanford from Pine River Library and Heather Hawk from the Early Childhood Council of La Plata County will share how they've created a successful school readiness partnership that serves children, families, and caregivers in the library and beyond. February 22, 2022 from 12:00 pm – 12:20 pm. Join online.
Online Learning Opportunities in January 2022 for Library Staff
Browse this great list of free online learning opportunities shared with us by the Wyoming State Library.
Colorado State Publications Library
Library Jobline
Are you considering a job change this year? Check out Library Jobline for hot new library employment opportunities, like this selection from around Colorado.
---
This post is part of the Spotlight on Sharing initiative, which aims to increase the visibility of resource sharing in Colorado libraries. Do you have a story from your library to share? Email Amy Hitchner, ahitchner@coloradovirtuallibrary.org.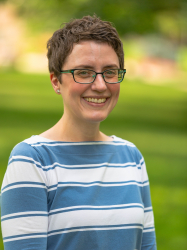 Latest posts by Amy Hitchner
(see all)