The Friday Grab Bag is a weekly series that highlights fun, unique, and interesting happenings in Colorado libraries, and includes news from the Colorado State Library.
Let's open the Friday Grab Bag!
Conference Season Cometh
Montana Library Association, in partnership with the Mountain Plains Library Association and the Pacific Northwest Library Association, is hosting their 2022 Library Tri-Conference, August 3-6 at Missoula's Downtown Holiday Inn. While it's still too early to register, the Tri-Conference Committee is currently asking for program proposals. Anyone interested in presenting is welcome to submit a program proposal at: https://forms.gle/f41Fgr1TCMmMutwD7
Conference Theme: Building Bridges | Renewing Community
Program Proposal Deadline: March 1, 2022
Questions about the MLA Conference? Please contact Kirk Vriesman, MLA Executive Director, email: kirkv@mtlib.org
Grant & Funding Opportunities
Colorado Historic Newspapers Collection (CHNC) is excited to announce that the New Content Support Program is back and open for applications. This program is designed to help cultural heritage organizations across our state increase free online access to historic community news through the CHNC.
Last year's program supported 7 institutions and added more than 10 new titles to CHNC. This year, CHNC will award $15,000 in funding with a max of $3,000 per institution.
Read all the details about awards and the application process.
SWIFT Migration Project Update
The migration from SWIFT to Prospector keeps moving forward, with some especially exciting news for AspenCat libraries. If you're a SWIFT library (or if you're just curious), check out the most recent project update on CVL.org.
Pick 'n' Mix
Broomfield Public Library will host a Bilingual Poetry Workshop and Performance with TEDx speaker and Emmy-nominated poet Alejandro Jimenez on February 17 starting at 5:30 pm. Jimenez's work centers around cultural identity, immigrant narratives, masculinity, memory, and the intersections of them all. No registration required. For more information visit bit.ly/bfalejandro.
Spring will be here before we know it, and Spanish Peaks Library District is getting a jump start with their Gardening 101 class on January 23, 2022. Participants will learn how to keep their home garden healthy and their gardening tools sharp. Gardeners of all experience levels are welcome! Learn more.
Boulder Public Library is getting a new skate park at their main branch, one of several new skate features installed recently by the city. The project will include a skate bank, box, and rails. Learn more about this exciting addition.
There's still time to visit "A Different Perspective", an exhibit by nature photographer David Josselyn, whose work focuses on the flora of Colorado's woodlands. The exhibit is on display at Gilpin County Public Library through February 5, 2022. Read more.
Are you looking for a story that makes your heart go pitter-patter? Meet a variety of new books – and maybe your next literary love – at Fort Morgan Public Library's February Book Speed Dating Event, February 9, 2022. Learn more.
Dig out that Instant Pot you got for Christmas  and learn how to pressure cook like a pro! Durango Public Library is hosting Nicole Clark, RDN, from La Plata County Extension for Instant Pot 101, a virtual cooking class on January 25. Learn how to access via Zoom.
What's New at the Colorado State Library
Learning Opportunities
Let the Children March in Library Programs
This one-hour webinar focuses on bringing an anti-bias approach to children's events. Join this Zoom session on Monday, January 24 from 1:00 – 2:00 pm. Learn more and register.
Tear Down this Wall: Find and remove barriers to library use
This interactive session will focus on strategies for identifying roadblocks that some kids and teens face to becoming more active library users. Join this Zoom session on Tuesday, February 1 from 11:30 – 12:30. Learn more and join.
Upcoming CSL in Session webinars:
Online Learning Opportunities in January 2022 for Library Staff
Browse this great list of free online learning opportunities shared with us by the Wyoming State Library.
Colorado State Publications Library
Library Jobline
Are you considering a job change this year? Check out Library Jobline for hot new library employment opportunities, like this selection from around Colorado.
---
This post is part of the Spotlight on Sharing initiative, which aims to increase the visibility of resource sharing in Colorado libraries. Do you have a story from your library to share? Email Amy Hitchner, ahitchner@coloradovirtuallibrary.org.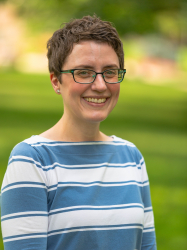 Latest posts by Amy Hitchner
(see all)