The Friday Grab Bag is a weekly series that highlights fun, unique, and interesting happenings in Colorado libraries, and includes news from Colorado State Library.
Let's open the Friday Grab Bag!
Playing Indoors
Jefferson County Public Library is hosting Beginner Bridge Lessons, an eight-part series from Jan. 20 through Feb. 24 at Evergreen Library. Have fun meeting new people and learning a new past-time during this class taught by ACBL certified bridge instructor Ralph Haines. Event details.
Bring in your gently used games and bring home something "new to you" at Buena Vista Public Library's Puzzle & Game Swap, Feb. 4 from 9:00 am to 12:00 pm. While you're there, enter a drawing to win a free game. Learn more.
Win fabulous book prizes at Nederland Community Library's Family Bingo Night, Jan. 26 at 5:30 pm. Bring your family and enjoy an evening of Bingo and pizza. Registration required.
The Delta County Scrabblers meets every Saturday at Delta Library for a fun-filled afternoon of Scrabble. Their next meeting is Jan. 21 at 1:00 pm. Event details.
Does your team have what it takes to solve Durango Public Library's Shakespeare-themed Escape Room? Test your puzzle-solving skills on January 28. Space is limited and registration is required.
Fort Morgan Public Library's next Teen Night Out will feature fun with string art and games. Register to reserve your spot for this after-hours event on January 20.
Gear up for Lone Cone Library's Adult Nerf War, Jan. 28 at 1:00 pm. Bring your own Nerf gun, and be sure to register online.
Cool Crafts
Basalt Regional Library invites tweens and teens to Learn to Sew on January 21. Participants will learn the basics of hand and machine sewing. Event details.
Garfield County Libraries is celebrating the Lunar New Year with a Lotus Lantern Craft Workshop, presented by The Korean Spirit and Culture Promotion Project. All materials will be provided. See the schedule of locations and dates.
Wilkinson Public Library invites kids to make rabbit art to celebrate the Year of the Rabbit. Join them this Sunday, Jan. 22 at 1:00 pm. Event details.
Pick 'n' Mix
Mesa County Libraries invites community members to make their name part of the new building during the Clifton Branch Beam Signing on January 20. The public beam-signing celebration will begin at 2:45 at the site of the new branch, next to Rocky Mountain Elementary School. Event details.
Summit County Library's Once in a Moon-th Experience is a monthly opportunity to view the moon and other celestial objects through a high-power telescope. Enjoy some s'mores and learn about constellations at the next event on Jan. 28. Learn more.
Eagle Valley Library District kicks off their Empowerment in Aging Series with a talk about Gratitude by Dr. Maria Ann Richter. This program will be presented on Jan. 26 at Avon Public Library and Jan. 27 at Eagle Public Library. Learn more.
Join Gunnison County Libraries on January 22 for a screening of local film producer and historian Russ Lallier's The Majestic Black Canyon (Part II). Colorado and train enthusiasts alike will enjoy this history of the Denver & Rio Grande Railroad through the Black Canyon. Event details.
Enjoy an evening of Winter Jazz at Bud Werner Memorial Library with local band The Cat Pack. Cozy up to the snowy sounds on January 30 at 6:30 pm. Learn more.
Estes Valley Library invites kids to Ute Knowledge & STEM, a hands-on learning session about how the Ute people used science, technology, engineering, and math to survive and thrive in the Rocky Mountains. Register to join the session on January 21.
High Plains Library's District's writer in residence, Rob Walker, will present A Few Words on Drama, January 26 at Glenn A Jones MD Memorial Library. Rob will speak about scriptwriting and will answer audience questions. Learn more.
Enjoy a Soup Social Lunch at Hayden Public Library on Jan. 27. Bring a dessert or bread to share and the library will make the soup. Contact the library for details.
What's New at Colorado State Library
Historic Newspapers
Feb. 1, 2023 is the deadline to apply for the Colorado Historic Newspapers Collection (CHNC) Digitization Program. Don't miss out on this opportunity to digitize historic newspapers and share them on CHNC, a free-to-use online platform with over 2.6 million digitized pages representing 650+ titles. Learn more!
Read about the Rocky Mountain JIHO, a recent addition to CHNC. The JIHO documents Japanese immigration and Japanese American community life in Denver and the surrounding area from 1962 to 2006.
Library Program Spotlight
Learning Opportunities
Library Jobline
Are you considering a job change this year? Check out Library Jobline for hot new library employment opportunities, like this selection from around Colorado.
---
This post is part of the Spotlight on Sharing initiative, which aims to increase the visibility of Colorado library programs and resource sharing. Do you have a story from your library to share? Email Amy Hitchner, ahitchner@coloradovirtuallibrary.org.
All images are from the Colorado Historic Newspapers Collection, a service of Colorado State Library.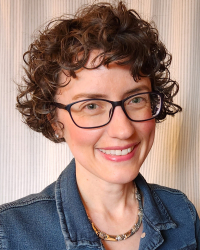 Latest posts by Amy Hitchner
(see all)