The Friday Grab Bag is a weekly series that highlights fun, unique, and interesting happenings in Colorado libraries and museums, and includes news from the Colorado State Library.
Let's open the Friday Grab Bag!
All Virtual, All Awesome
Pinkies up! Arapahoe Libraries will host a virtual conversation with 'Bridgerton' author Julia Quinn on January 27, 2022. Meet the woman behind the popular period romance book series and TV show. Seats are limited, so register online soon.
Poudre River Public Library District is hosting an online Teen Writers Workshop for burgeoning authors, poets, screenwriters, and wordsmiths on January 28, 2022. Register online.
Breathe easy – Vail Public Library is now streaming their Mindfulness and Gentle Yoga classes online to their community. See their January 2022 newsletter for dates, times, and links to join.
Adult game and puzzle enthusiasts can still participate in their favorite pastime with Aurora Public Library's Online Game Nights. Part of their Get Social series, these WebEx sessions feature games like Drawful, Scattergories, and Codenames. There are even jigsaw puzzle nights! Learn more and register.
Battle of the Books 2022 Rocks On! Denver Public Library is delighted to once again host Jim Mustich, author of 1000 Books to Read Before You Die, for an epic virtual Winter of Reading Battle of the Books, on Saturday, January 22, 6-7 p.m.
Our literary gladiators include returning champion author Dr. Elizabeth Renee Fajardo (MSU Denver), Dr. Carl Clark from the Mental Health Center of Denver, author David Heska Wanbli Weiden, reporter and anchor Chris Parente, and Representative Leslie Herod. Battle titles will be available for purchase from BookBar.
All are welcome to register for an evening of enlightening entertainment!
---
New Year's Resolutions
Clearview Library District is helping teens get organized in 2022 with their Teen Craft-a-Thon: Bullet / Smash Journals workshop, January 20 at the Windsor-Severance Library. The library will provide supplies for this in-person event. Register online.
Is your goal to read more this year? Then take the 2022 Douglas County Libraries Reading Challenge! Your mission, should you choose to accept it, is to read a book in each of the 12 fun categories (like Dynamic Duo, Creature Features, and Two-Word Titles). Finishers will be entered to win a DCL swag bag. Learn more and register.
The new year is a great time to revisit your budget and money goals. Louisville Public Library is helping their community make better financial decisions with Budgeting and Saving, part of their Money Matters series of personal financial literacy in collaboration with libraries and credit unions across the Front Range. This virtual session will be held on January 19, 2022 – learn more and register.
Learning for All
2022 Adult Programming Summit
Join your peers from around the state as we come together to discuss adult and intergenerational programming! This one-day virtual conference will cover topics such as:
Equity, Diversity, and Inclusion – Presented by Ozy Aloziem of Denver Public Library
Community Partnerships – Presented by Elyse Jones of Pikes Peak Library District
Programming Censorship & Challenges – Presented by Dodie Ownes of Denver Public Library and Miranda Doran-Myers of the Colorado State Library
A Program Planning Workshop – Presented by Michelle Brandstetter of Englewood Public Library and Claire Mattoon of Bemis Public Library
This Summit will take place on Zoom, Thursday, January 20, 2022 from 9:00 am – 4:00 pm. Learn more and register.
What's New at the Colorado State Library
Learning Opportunities
Let the Children March in Library Programs
This one-hour webinar focuses on bringing an anti-bias approach to children's events. Join this Zoom session on Monday, January 24 from 1:00 – 2:00 pm. Learn more and register.
Upcoming CSL in Session webinars:
Online Learning Opportunities in January 2022 for Library Staff
Browse this great list of free online learning opportunities shared with us by the Wyoming State Library.
Colorado State Publications Library
Library Jobline
Are you considering a job change this year? Check out Library Jobline for hot new library employment opportunities, like this selection from around Colorado.
---
This post is part of the Spotlight on Sharing initiative, which aims to increase the visibility of resource sharing in Colorado libraries. Do you have a story from your library to share? Email Amy Hitchner, ahitchner@coloradovirtuallibrary.org. Also, be sure to follow Colorado State Library on Twitter and Facebook.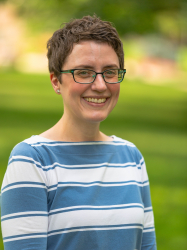 Latest posts by Amy Hitchner
(see all)