The Friday Grab Bag is a weekly series that highlights fun, unique, and interesting happenings in Colorado libraries, and includes news from Colorado State Library.
Let's open the Friday Grab Bag!
Back to Books
The 3rd Annual Battle of the Books, part of Denver Public Library's Winter of Reading programming for adults, kicks off virtually at 6 pm on Friday, Jan. 27. Five Denver celebrities get four minutes each to pitch a title to be added to the list of 1000 Books to Read Before You Die. Audience members vote for the book of their choice, and the competition will be fierce! Free and open to the public.
Douglas County Libraries has issued its 2023 Reading Challenge. Complete each of the 12 challenge items to be entered into the prize drawing. Challenge items include: Book with a spunky sidekick, Book with a pun in the title, and Classic detective novel. Learn more and sign up.
East Morgan County Library District is hosting their Adult Reading Challenge Party on January 21 to celebrate all the participants from last year's challenge. They will have games and refreshments, and will select the Grand Prize winner. Contact the library to RSVP.
Storytellers Among Us
As reported by Heart of the Rockies Radio, Salida Regional Library and Buena Vista Public Library have partnered with the We Are Chaffee storytelling initiative to display We Are Chaffee storyboards. The boards feature short stories written by local residents as part of an effort to create awareness and compassion for the diverse populations in Chaffee County. The storyboards are currently at BVPL through the end of January. Read the full story.
Teen Writers is Poudre River Public Library District's support and critique group for teens who love to write. All teens are welcome to join their next meeting on January 17 at Harmony Library. Bring a piece to share or start something new using the provided prompts. Event details.
Join Estes Valley Library for Heritage Scrapbooking on January 14 in the Makerspace. Bring family photos and other ephemera to create a unique memorial of your family history. Scrapbooking materials and computers will be available. Register online.
For Your Entertainment
Ignacio Community Library is holding their annual Murder Mystery Dinner on February 14. Contact the library if you would like to be an actor in this popular event.
Warm up your vocal chords and get ready to belt out some tunes! Lamar Public Library invites everyone to Karaoke on January 20 at the Cultural Events Center. Events calendar.
Silverton Public Library is hosting Ladies Night at the Movies, January 17 at 7:00 pm. Bring a snack and something comfy to sit on. Register online.
Pick 'n' Mix
Garfield County Libraries is celebrating Appreciate a Dragon Day on January 14 at Silt Branch Library. Kids ages 7-16 are invited to create a dragon egg craft and watch the movie Eragon. Event details.
As part of their Internet Essentials series, High Plains Library District will hold Cryptocurrency on January 17 at 10:00 am. During this online teen/adult event, participants will learn about electronic currencies, blockchains, NFTs, and more. Register online.
Learn to make an adorable tiny critter at Bemis Public Library's Tweensday: Needle Felting workshop on January 18. Register online.
Join Gunnison County Libraries for Behind the Scenes of a Landscape Photographer, an evening with photographer Eric Phillips on January 24 at Crested Butte Library. Eric will share some of his favorite photographs and describe the equipment, location, and techniques used to create them. Event calendar.
PenPop! is Pikes Peak Library District's weekly pop culture discussion group for adults. The next meeting is January 19 at Penrose Library, and the topic will be new finds and favorites. Register online.
What's New at Colorado State Library
Growing Readers Together
Colorado Libraries Collaborate
Summer Learning Program
Colorado State Publications Library Blog
Book Club Resource
Learning Opportunities
Library Jobline
Are you considering a job change this year? Check out Library Jobline for hot new library employment opportunities, like this selection from around Colorado.
---
This post is part of the Spotlight on Sharing initiative, which aims to increase the visibility of Colorado library programs and resource sharing. Do you have a story from your library to share? Email Amy Hitchner, ahitchner@coloradovirtuallibrary.org.
All images are from the Colorado Historic Newspapers Collection, a service of Colorado State Library.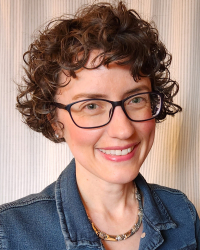 Latest posts by Amy Hitchner
(see all)