The Friday Grab Bag is a weekly series that highlights fun, unique, and interesting happenings in Colorado libraries, and includes news from the Colorado State Library.
Let's open the Friday Grab Bag!
Black History Month
Buena Vista Public Library celebrates Black History Month with a virtual lecture on the Tuskegee Airmen, the first Black military aviators in the U.S. armed forces. Learn the Airmen's struggles and triumphs, as well as the history of race in the military, through this fascinating lecture from Active Minds. Join on February 17 at 1:00 pm via Zoom.
Denver Public Library will honor African American community leaders who have made outstanding contributions to the Denver Metro area at the annual Juanita Gray Community Service Awards and biennial Blacks in Colorado Hall of Fame Induction Ceremony, February 5 from 1:30 to 2:30pm. This virtual event is free and open to the public. Learn how to join over Zoom.
Renowned storyteller Oba William King will offer a special presentation, We Are the Drum: A Celebration of Black Inventors, hosted by Arapahoe Libraries on February 28. This online event will honor the lives and contributions of Dr. Charles Richard Drew, Marie Van Brittan Brown, Patricia Bath, and George Crum. Register online.
Valentine's Day Delights
Rampart Library District's Teen Craft this month is Valentine's Day sharpie mugs. Create a fun mug for yourself or a loved one. Contact the library to register.
Basalt Regional Library is offering a Valentine's Day Making Workshop for kids of all ages on February 8. The library will provide all the supplies, you provide the inspiration!
Make a Valentine's Day card that really pops! Estes Valley Library is offering a pop-up card making event for kids and teens on Feb 5 and again on Feb 8. Learn more.
Valentine's Day and chocolate are a perfect pairing. Gunnison County Libraries wants to help you improve your palette with a Chocolate Tasting Experience, presented by local entrepreneur Karen Fienberg on February 10 at Crested Butte Library. Participants will learn how cacao origin affects flavor, hear fun stories about chocolate makers, and of course taste chocolate! Seats are limited—learn more and register.
If your furry friend is your Valentine, then check out Buena Vista Public Library's Pet Love Portraits program on February 9. Part of their Artist's Palette series for adults, this event will be offered over Zoom; participants can pick up an art kit from the library while supplies last. Learn more.
For even more ways to love your four-legged friends, check out Grand County Library District's special event, Love Your Pet: Dog Training Tips and Tricks. This session will be led by Heather Williams with Moving Mountains Dog Training, LLC, at Fraser Valley Library on February 26. Link to register.
---
Learning for All
Registration is open for CLiC's 2022 Virtual Winter Workshop on February 24 & 25! The workshop will feature five concurrent sessions of great content with video links to all sessions afterwards. The sessions are designed by your peers and colleagues just for rural Colorado libraries. See the schedule here. Energize, Connect, and Inspire with CLiC! Learn more and register by February 17.
Save the date! The 2022 Colorado Resource Sharing Conference (formerly the Colorado ILL Conference) returns virtually on April 27-28. More information and agenda coming soon to the conference website, but registration is already open.
Pick 'n' Mix
'Sensing Ice: Explorations of Knowing Nature' opened on January 24 at the Jerry Crail Johnson Earth Sciences & Map Library on the CU Boulder campus. The immersive multimedia exhibit, designed and curated by Department of Environmental Studies PhD graduate Chris Dunn, invites viewers to contemplate the evolving human relationship with the ice on our planet. It features large-format photography and video from Dunn's research and music by Alaskan composer Matthew Burtner, performed and recorded on-site with glaciers. The exhibit is available for viewing through the end of 2022.  Please see the website for building hours.
On February 2, Nederland Community Library celebrated the 100th anniversary of the publication of James Joyce's Ulysses, a book that was famously banned in the U.S. and England when it was first published. Wednesday's event featured a reading and talk with Joyce scholar Dr. Reed Bye and a short film. Read more in the Colorado Hometown Weekly.
Clearview Library District is calling young citizen scientists to participate in The Great Backyard Bird Count with a kickoff event on February 10. Kits for participants will be available for pickup at the library beginning February 3. The event is already full, but a list of materials and instructions is available on the library's website.
Fort Morgan Library and Museum opened their Toys and Games exhibit on February 1 in the Museum Lower Gallery. It features a variety of interactive board games, video games, Twister, hopscotch, and more. The public is welcome to visit through May 23. Read the city news release.
Figure out how electronics work by taking them apart! Join Ignacio Community Library on Wednesdays and Saturdays in February for Deconstruction, their Idea Lab class of the month. Participants will take apart and scavenge parts from non-working electronic devices—the first step in learning electronic repair. Find out more.
Englewood Public Library was recently featured in Denver7's Money Saving Monday series. The story highlighted the Library's video game lending program as a way to cut down on entertainment costs. Watch the video.
Vail Public Library's three-part series on William Shakespeare kicks off with The Taming of the Shrew on February 7. Colorado Mountain College educator Jill Gordon will lead the introduction and book talk. Get the Zoom link.
Teens interested in experiencing the stress-relieving benefits of yoga, Tai Chi, Qigong, and other mindfulness practices are invited to Poudre River Public Library's class, Yoganna Relax. This class will be offered over Zoom on February 8. Register to get the link.
What's New at the Colorado State Library
Learning Opportunities
Quick Bites: Supporting School Readiness. We will review the latest research and Colorado's five domains of school readiness to see how your library can be more intentional in your planning and communicate to caregivers how the library is preparing children to succeed. February 15, 2022 from 12:00 pm – 12:20 pm. Join online.
The Whole Collection Approach: The Art of Operationalizing Equity. Is your public, academic or school library in the midst of a diversity audit? Does it feel like it is taking forever? Do you wish you had a way to start making some noticeable changes right now even though the audit is still underway?  Come spend an hour with Betsy and Tiah as they explore the four pronged action plan called "The Whole Collection Approach." February 16, 2022 from 1:00 – 2:00 pm. Register online.
Quick Bites: School Readiness in the Library and Beyond. Summer Sanford from Pine River Library and Heather Hawk from the Early Childhood Council of La Plata County will share how they've created a successful school readiness partnership that serves children, families, and caregivers in the library and beyond. February 22, 2022 from 12:00 pm – 12:20 pm. Join online.
Supporting Newcomers, Refugee students, and Families. Educators and library staffs are tasked with supporting the various needs of their unique communities. Colorado has seen a large influx of refugees and immigrants from Afghanistan. According to the Colorado Refugee Services Program, our state plans to support at least 2,000 new Americans as they rebuild their lives here. How can we support newcomer and/or refugee students and families in our library communities? Join Adams 12 Elementary digital literacy teacher Sara Snider for this conversational session focused on grants, programs, and other strategies librarians/staffs can employ to serve new Americans from Afghanistan in Colorado. February 24, 2022 from 4:00 – 5:00 pm. Learn more, register to join live, or listen to the recording at https://shine-a-light.cu.studio/24february2022-2/
Online Learning Opportunities in February  2022 for Library Staff. Browse this great list of free online learning opportunities shared with us by the Wyoming State Library.
CSL in Session Webinars
Building Community Connections Through Collaborative Leadership, February 22, 2022, 12:00 – 1:00 pm. Join online.
Colorado State Publications Library
Library Jobline
Are you considering a job change this year? Check out Library Jobline for hot new library employment opportunities, like this selection from around Colorado.
---
This post is part of the Spotlight on Sharing initiative, which aims to increase the visibility of resource sharing in Colorado libraries. Do you have a story from your library to share? Email Amy Hitchner, ahitchner@coloradovirtuallibrary.org.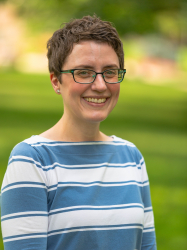 Latest posts by Amy Hitchner
(see all)