The Friday Grab Bag is a weekly series that highlights fun, unique, and interesting happenings in Colorado libraries, and includes news from Colorado State Library.
Let's open the Friday Grab Bag!
Black History Month
Denver Public Library invites you to the 2023 Juanita Gray Community Service Awards Ceremony, Feb. 4 at 1:30 p.m. at Ford-Warren Branch. The library will honor African American leaders who make outstanding contributions to their community. Event details.
Cañon City Public Library will host acclaimed scholar and actor Becky Stone on Feb. 9 as part of her 2023 Black History Live statewide tour. She will portray Josephine Baker, a world-renowned performer, World War II spy, and civil rights activist. Learn more.
Lafayette Public Library is holding an all-ages Black History Month Poetry Slam, featuring speaker Theo Wilson, host of The History Channel's "I Was There." Join them on Feb. 11 at 3:00 pm. Event details.
Full STEAM Ahead
Boulder Public Library's STEAM Week is Feb. 4 through 11. Join them for a full week of programs, including Electronics Playground, Paint Chip Poetry, Sun and Star Parties, and more! Events calendar.
High Plains Library District encourages kids to participate in the Sphero Olympics on Feb. 6 at Centennial Park Library. Use your coding knowledge to help your Sphero compete in the long jump, relay, and triathlon. Registration required.
As part of their Cosmic Conversations series, Jefferson County Public Library invites you to learn about Cosmic Record Holders. Future programs include Our Home the Milky Way and Tribute to Carl Sagan, all held at Standley Lake Library. Learn more.
Pick 'n' Mix
Adults and older teens are invited to Aurora Public Library's Chocolate Tasting at Tallyn's Reach, Feb. 26 at 4:00 pm. Sample a variety of rich, chocolatey treats. Registration opened Feb. 1.
Durango Public Library invites teens to their Anti-Valentine's Day Party on Feb. 10. No hearts, cupids, or mushy songs here! Registration required.
Garfield County Libraries welcomes Oran Mor in Concert, Feb. 11 at Silt Branch Library. The group performs a rich repertoire of traditional Scottish and Irish music, along with contemporary Celtic, Americana, popular, and original compositions. Event details.
It might be too cold for camping, but tweens can still enjoy Campfire Stories in the Library, hosted by Pikes Peak Library District, Feb. 7 at Calhan Library. Bring a blanket and a scary store to share while enjoying s'mores. Event details.
Pueblo City-County Library invites you to meet some Alpacas on the Patio, Feb. 11 at Greenhorn Valley. Their caretakers from Blue Marble Pen Pals will be there to answer questions about these gentle creatures. Learn more.
Have you ever wanted to know the secrets of a great sourdough? Join baker Misti Anderson for Sourdough 101, a class at Silverton Public Library on Feb. 26. She will lead the class through all the basics, plus you'll leave with your own starter! Registration required.
Arapahoe Libraries is holding a Design a Bookmark Contest for kids ages 5-12. Entries will be accepted Feb. 1-28; more than 25 Grand Prize winners will be selected. Read the contest rules.
Local artists are invited to the quarterly Community Artists' Meetup at Pine River Library, Feb. 11 at 1:00 pm. Enjoy refreshments while you connect with other artists about projects, ideas, and inspiration. Event details.
What's New at Colorado State Library
Book Club Resource
Historic Newspapers
Hidden Gems
School Libraries
Learning Opportunities
Library Jobline
Are you considering a job change this year? Check out Library Jobline for hot new library employment opportunities, like this selection from around Colorado.
---
This post is part of the Spotlight on Sharing initiative, which aims to increase the visibility of Colorado library programs and resource sharing. Do you have a story from your library to share? Email Amy Hitchner, ahitchner@coloradovirtuallibrary.org.
All images are from the Colorado Historic Newspapers Collection, a service of Colorado State Library.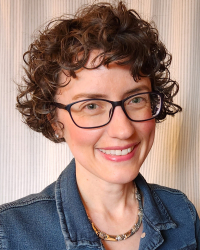 Latest posts by Amy Hitchner
(see all)