The Friday Grab Bag is a weekly series that highlights fun, unique, and interesting happenings in Colorado libraries, and includes news from the Colorado State Library.
Let's open the Friday Grab Bag!
Creative Teens
Today, February 25, is the final session in a four-part Intro to Crochet series at Basalt Regional Library. Teens have been learning crochet basics all month with instructor Jhoana, culminating in a final project. See calendar.
Teens in Clearview Library District learned Needle Felting at the Teen Craft-a-Thon on February 24 at the Windsor-Severance Library. This fun technique uses felted wool to create a variety of projects. Learn more.
Aurora Public Library's Papercraft Club is making 3D characters from popular properties like Minecraft and Pokémon. Teens will gather at Mission Viejo Library on March 2 to bring their creations to life. Register online.
Take up Space: A Teen/Tween Art and Mindfulness Group is a place for teens in Berthoud Community Library District to meet and create in a less structured way. Each participant receives a sketchbook and access to art supplies. The group meets the first and third Thursday of the month (see calendar).
Game on! Eagle Valley Library District is hosting a Video Game Tournament for teens on February 28 at Gypsum Public Library. A roll of the dice will determine the video game, with a variety of prizes for the winners.
Teen editors at Montrose and Delta County Libraries are seeking poetry, fiction, personal essays, and comics for publication in their annual Teen Literary Magazine. Teens in 6th through 12th grades are invited to submit their original works by April 1, 2022. The magazine will be distributed to local schools and libraries in fall 2022.
In the News
Southwest La Plata Library District was recently featured in an article in the Durango Herald (read the story). They have partnered with Durango School District 9-R and the Powerhouse Science Center to offer weekly after-school STEM enrichment activities. The popular program has been attended by over half the student body.
Learning for All
Registration is open for the 2022 Colorado Resource Sharing Conference (formerly the Colorado ILL Conference), returning virtually this year on April 27-28. More information is on the conference website.
Pick 'n' Mix
Local artists can connect with each other and share their projects at Ignacio Community Library's weekly Open Art Studio. New members and guests are always welcome in the group, which meets every Friday at 10:30.
Learn to create Pastel Landscapes at Cañon City Public Library. Artist Cicily Harman will lead this adult class on March 11; registration is required.
Local history buffs should check out The Irish Miners of Leadville at Bemis Library in Littleton on March 8. Historian Jim Walsh will present the findings of his investigation into unmarked 19th century graves in the Leadville cemetery, which led him to a new understanding of the contribution of Irish immigrants to mining in Leadville. Read more.
Meet Jasmine Warga, author of the award-winning young adult novel Other Words for Home, on March 4 from 6:00 to 7:00 pm. Arapahoe Libraries is hosting this online event geared toward teens and their parents, though all ages are welcome. Registration is required.
Join Poudre River Public Library District for Composer Talks on March 2 at 12:00 pm via Zoom. Dr. Dawn Grapes will discuss the life and times of the composers featured at the Fort Collins Symphony's March 5, 2022 Signature Concert. Join the Zoom meeting.
Clearview Library District is launching their Teen Book Box. Each month beginning in March, teens will receive a free book and other items related to the monthly theme. After reading the book, they are encouraged to write a reflection or create another project that can be shared with Clearview's teen Instagram account. Learn more.
What's New at the Colorado State Library
Learning Opportunities
KIDS COUNT in Colorado for Library Staff. Join Sarah Hughes, Vice President of Research Initiatives at Colorado Children's Campaign, for statewide highlights of the most recent KIDS COUNT in Colorado report and a discussion about why and how library staff can use the annual findings to guide services for kids and teens. March 1, 2022 from 11:30 – 12:30. Learn more.
Engaging Teens through Connected Learning at Your Library Workshop. In this month-long (March 2-23) blended learning course using content from YALSA's Transforming Teen Services program, you'll learn the benefits of connected learning and its implications for public libraries through readings, videos, discussions, and real-world library examples of connected learning in action. The workshop is free but registration is required; participation will be limited to 25, on a first come, first served basis, with a waiting list. Register Now!
Online Learning Opportunities in February  2022 for Library Staff. Browse this great list of free online learning opportunities shared with us by the Wyoming State Library.
The K-12 Library Connection: Short Bytes for the K-12 Library Community. The Feb. 24 issue focuses on Equity, Diversity, and Inclusion (EDI) ideas and resources for school/community/younger learners.
Colorado State Publications Library
Library Jobline
Are you considering a job change this year? Check out Library Jobline for hot new library employment opportunities, like this selection from around Colorado.
---
This post is part of the Spotlight on Sharing initiative, which aims to increase the visibility of resource sharing in Colorado libraries. Do you have a story from your library to share? Email Amy Hitchner, ahitchner@coloradovirtuallibrary.org.
All images are from the Colorado Historic Newspapers Collection, a service of the Colorado State Library.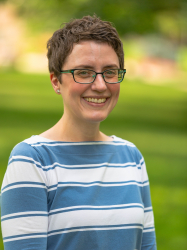 Latest posts by Amy Hitchner
(see all)