The Friday Grab Bag is a weekly series that highlights fun, unique, and interesting happenings in Colorado libraries, and includes news from Colorado State Library.
Let's open the Friday Grab Bag!
For the Love of Reading
Arapahoe Libraries' recent blog post, Black History Month for Little Learners, spotlights picture books written or illustrated by black creators. It also provides links to other resources, such as the 28 Days Later campaign and recommendations from the City and County of Denver website.
Cañon City Public Library is participating in Read Across America with Storypalooza on March 3 at 3:00 pm. Join them for stories, games and more. Event details.
Penrose Community Library District is celebrating Read Across America with "Green Eggs and Ham" and birthday cakes! Join them on March 2 at 4:15 pm. Event details.
High Plains Library District's New Adult Book Club is just for adults ages 18-30. The group reads fiction that focuses on themes relevant to this age group, such as leaving home, going to college, and starting a career. The next meeting is Feb. 28 at Farr Regional Library.
As part of the Fort Collins Book Fest, Poudre River Public Library District is offering Introduction to Kindle Vella: A Writing Workshop on Feb. 26 at Old Town Library. Learn the ins and outs of Vella, Amazon's self-publishing platform for serialized fiction. Learn more.
Art on Display
As part of their One Book Westminster program, Westminster Public Library is hosting Museo Sin Fronteras presents: La Herencia exhibit, a traveling art exhibit from Museo de las Americas featuring Xicanx artist Suzy González. It will be on display from March 3-April 30 at the College Hill Library, 1st floor. Join them for an opening reception on March 4 at 2:00 pm.
Join Ouray Library District for the Josef Mayfield Art Opening Reception, March 2 at 4:00 pm. Event calendar.
Do you have a cool collection that you want to show off? Lafayette Public Library displays a new Community Collection each month. The opportunity is geared towards kids and teens, but all are welcome to register. Learn more.
Mesa County Libraries and Super Rad Art Jam are working together to present new art each month in the Teen Center at Central Library. March will feature Caprock Academy student art. Join them for an opening reception on March 2 at 6:00 pm. Event details.
Basalt Regional Library welcomes Mountainfilm on Tour with a curated playlist, "Indomitable Spirit: Stories of Impact". The program will be moderated by Basalt's own Sophie Caldwell and Simi Hamilton. Join them on Feb 24 for an evening of dinner and film. Learn more.
Pick 'n' Mix
Aurora Public Library invites tweens/teens to participate in a Potato Chip Taste Test, March 7 at Martin Luther King Jr Library. Come see if you can distinguish between the flavors during a blind taste test. Register online.
Join Gunnison County Libraries for Exploring Mental & Behavioral Health for Older Adults, a presentation by Madison Gregurek on March 1 at Crested Butte Library. Share your experiences, and learn about a special project that will help inform positive systems of support for older adults in the Gunnison Valley. Event details.
Broomfield Library is accepting donations to their Prom Swap from March 1-25. Bring a gently used formal wear item and receive a credit for an item in the same category, or bring in a nonperishable food or hygiene item to receive a credit. The shopping event will take place on March 25. Learn more.
Garfield County Libraries is hosting Community Conversations: Living with Bears, a 3-part discussion series at New Castle Branch Library. The first meeting on March 1 is about basic bear education—what they like and how they live. Learn more.
Jefferson County Public Library is hosting a Summer Camp Open House on Feb. 25 at Lakewood Library. Discover awesome camps that offer scholarships, financial aid, or free attendance. Camp representatives will be there to answer questions and help you apply. Learn more.
Enjoy the eclectic stylings of guitarist Jerry Schillinger during his concert at Bemis Library on March 4. Schillinger performs a variety of styles from across the decades. Event details.
Buena Vista Public Library invites you to Seed Starting for New Gardeners, a class offered by the Colorado Master Gardener Program on March 4. Each participant will receive a seed starting kit. Registration required.
What's New at Colorado State Library
Library Services Spotlight
Historic Newspapers
Learning Opportunities
Library Jobline
Are you considering a job change this year? Check out Library Jobline for hot new library employment opportunities, like this selection from around Colorado.
---
This post is part of the Spotlight on Sharing initiative, which aims to increase the visibility of Colorado library programs and resource sharing. Do you have a story from your library to share? Email Amy Hitchner, ahitchner@coloradovirtuallibrary.org.
All images are from the Colorado Historic Newspapers Collection, a service of Colorado State Library.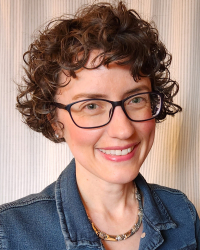 Latest posts by Amy Hitchner
(see all)