The Friday Grab Bag is a weekly series that highlights fun, unique, and interesting happenings in Colorado libraries, and includes news from the Colorado State Library.
Let's open the Friday Grab Bag!
Happy Lunar New Year
Celebrate the Lunar New Year with an introduction to Mandarin. Denver Public Library is hosting the online Language Workshop, part 4 of their cultural workshop series, for kids and teens on February 22. Join online.
Enjoy the foods of Lunar New Year by learning to bake a tasty, steamed bao bun (baozi). Baker Eliceo Lara will lead this virtual class on February 23, hosted by Poudre River Public Library District as part of their Breads of the World series. Participants must supply their own ingredients. Register online.
Community Awards
Congratulations to Cañon City Public Library, recipient of the Youth Champion of the Month Award from Fremont County's Communities that Care program. The library was given the award for its resources, services, and mentorship that serve at-risk children in their community. Check out the story from KOAA News5.
Englewood Public Library has been nominated for Englewood Community Organization of the Year in the Englewood Chamber of Commerce's Annual Business Awards Banquet. Community members can cast their vote online. Good luck, EPL!
Pick 'n' Mix
Bird of prey fans will want to check out Mesa County Libraries' Falconry Fundamentals with Kevin Humphreys, February 23 at the Fruita Branch. Participants will get to hang out with live raptors while learning about the art and sport of falconry. Register online.
Gunnison County Libraries is organizing a Community Sledding Party, February 26 at the "Green Monster" on the Western Colorado University campus. Bring your own sled; snacks and hot cocoa will be provided.
Visit Gilpin County Public Library through April 1 to see a new exhibit from Evergreen-based artist Amy Love. "Escapes" features large collage mountain landscapes replete with bold colors and textural qualities.
Breathe easier: Estes Valley Library is offering Journaling and Mindfulness to help you stay grounded during challenging times. Join instructor Diana Laughlin as she leads participants through centering practices, guided meditation, and journaling prompts. The class meets on February 22 over Zoom. Register for a link.
Durango Public Library announced the installation of its first ever storywalk, currently themed around the book "Hike" by Pete Oswald. The storywalk, which was designed to be utilized year-round, was built in partnership with the Creative Economy Commission and Durango Creative District. Read more.
Get Involved
CAL Legislative Committee's annual lobbying effort is staying virtual in 2022! It's easier than ever to ask Colorado's General Assembly to support the work you do for your community. This year, we're encouraging everyone to engage virtually (an email, a call, a video, etc.) with their legislators between February 28 – March 12 ahead of the State Budget deadline. In your communication, we ask that you:
Express gratitude for State Grants to Libraries and ask that the appropriation be increased to $3.5m (an additional $500k compared to last year).
Ask that the appropriation to the Colorado Library Consortium (CLiC) be increased to$1.1m (an additional $100k compared to the past 16 years).
You could also share a story about the great services you and your colleagues have continued to provide to your community despite challenging circumstance over the past few years. If the thought of contacting your legislator sounds overwhelming, this folder has materials to help you craft your message, including an email template to get you started. We are here to support your lobbying efforts! Please send any questions to lseegmiller@denverlibrary.org.
---
Registration is open for the 2022 Colorado Resource Sharing Conference (formerly the Colorado ILL Conference), returning virtually this year on April 27-28. This year's keynote speaker is Steve Antonuccio, who will discuss his 30-year career in public and academic libraries. The agenda includes Prospector/CLIC/SWIFT Updates, Controlled Digital Lending (CDL), CSL Book Club & Kits, RapidILL, and more! More information is on the conference website and the latest post on Colorado Virtual Library.
Grant Opportunities
The Pilcrow Foundation: Children's Book Project. The mission of the Pilcrow Foundation is to provide new, quality, hardcover children's books to rural public libraries across the United States. Through the program, a library's local sponsors can contribute from $200 to $400, which the Foundation matches on a 2-to-1 ratio. Thus, a library can receive up to $1,200 worth of children's books. The application deadlines are April 1 and October 1, annually.
What's New at the Colorado State Library
Learning Opportunities
Quick Bites: School Readiness in the Library and Beyond. Summer Sanford from Pine River Library and Heather Hawk from the Early Childhood Council of La Plata County will share how they've created a successful school readiness partnership that serves children, families, and caregivers in the library and beyond. February 22, 2022 from 12:00 pm – 12:20 pm. Join online.
Supporting Newcomers, Refugee students, and Families. Colorado has seen a large influx of refugees and immigrants from Afghanistan. According to the Colorado Refugee Services Program, our state plans to support at least 2,000 new Americans as they rebuild their lives here. How can we support newcomer and/or refugee students and families in our library communities? Join Adams 12 Elementary digital literacy teacher Sara Snider for this conversational session focused on grants, programs, and other strategies librarians/staffs can employ to serve new Americans from Afghanistan in Colorado. February 24, 2022 from 4:00 – 5:00 pm. Learn more, register to join live, or listen to the recording at https://shine-a-light.cu.studio/24february2022-2/
KIDS COUNT in Colorado for Library Staff. Join Sarah Hughes, Vice President of Research Initiatives at Colorado Children's Campaign, for statewide highlights of the most recent KIDS COUNT in Colorado report and a discussion about why and how library staff can use the annual findings to guide services for kids and teens. March 1, 2022 from 11:30 – 12:30. Learn more.
Engaging Teens through Connected Learning at Your Library Workshop. In this month-long (March 2-23) blended learning course using content from YALSA's Transforming Teen Services program, you'll learn the benefits of connected learning and its implications for public libraries through readings, videos, discussions, and real-world library examples of connected learning in action. The workshop is free but registration is required; participation will be limited to 25, on a first come, first served basis, with a waiting list. Register Now!
CSL in Session Webinars
Building Community Connections Through Collaborative Leadership, February 22, 2022, 12:00 – 1:00 pm. Join online.
Online Learning Opportunities in February  2022 for Library Staff. Browse this great list of free online learning opportunities shared with us by the Wyoming State Library.
Colorado State Publications Library
Library Jobline
Are you considering a job change this year? Check out Library Jobline for hot new library employment opportunities, like this selection from around Colorado.
---
This post is part of the Spotlight on Sharing initiative, which aims to increase the visibility of resource sharing in Colorado libraries. Do you have a story from your library to share? Email Amy Hitchner, ahitchner@coloradovirtuallibrary.org.
All images are from the Colorado Historic Newspapers Collection, a service of the Colorado State Library.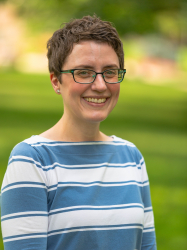 Latest posts by Amy Hitchner
(see all)