The Friday Grab Bag is a weekly series that highlights fun, unique, and interesting happenings in Colorado libraries, and includes news from Colorado State Library.
Let's open the Friday Grab Bag!
Stories and Literature
Westminster Public Library will be hosting a Family Stories art workshop at the Irving Street Library on Feb. 25 at 2:00 pm. This program is presented in partnership with Museo de las Americas and features Chicana narrative artist Carmen Lomas Garza, who will demonstrate how to illustrate family stories and traditions. The event is part of the 2023 One Book Westminster programming lineup. Registration is free.
Estes Valley Library's Love Your Local Authors Festival is back for its sixth year. Join them on Feb. 25 to interact with local authors and hear them showcase their work. Event details.
Nederland Community Library invites you to Book Talk Tea on Feb. 23. Sip some tea while you share your favorite book recommendations. Register online.
Mesa County Libraries will host presenter Lyn Fraser for The Geography of Murder, an exploration of settings in mystery fiction, Feb. 23 at Central Library. The class will consider crime fiction authors across a range of settings and focus on the role played by place or geography in the stories. Register.
Longmont Public Library will host Boulder County Parks & Open Space for their presentation, Story in the Rocks – The Geologic History of Boulder County, Feb. 25 at 2:00 pm. Join volunteer naturalists to learn the fascinating stories that rocks can tell. Event details.
Lafayette Public Library welcomes author Nyibol Bior for Black History Storytelling, a family event on Feb. 18 at 3:00 pm. Bior will present "Changing Your Blues to Blue Skies," followed by an art activity. Learn more.
Pitkin County Library presents Literature Out Loud, Aspen's monthly storytime for adults. The event on Feb. 21 features writings by John Steinbeck and Edgar Allen Poe, voiced by Janice Estey and Brad Moore. Event details.
Wilkinson Public Library's Dear 2020 Writing Workshop is an opportunity to explore losses and blessings of the pandemic through poetry. Poet Rosemerry Wahtola Trommer will lead the workshop on Feb. 21. Register online.
Fun and Games
Teens are invited to Aurora Public Library's Friendship Party, Feb. 23 at Martin Luther King Jr. Library. Celebrate your friends with a photoshoot, craft, games, and snacks. Register online.
Jefferson County Public Library is offering Giant Games as their Teen After Hours event on Feb. 24 at Evergreen Library. Challenge your friends to life-size versions of Battleship, Uno, and Yahtzee. Registration required.
Understanding Video Games is Summit County Library's 3-part discussion series for adults. The first session on Feb. 21—What are the Kids Playing?—will delve into the learning benefits of some of the most popular video games, like Fortnite, Roblox, Minecraft, and Among Us. Learn more.
Tweens are challenged to put their baking and decorating skills to the test in Pueblo City-County Library District's Cupcake Wars, Feb. 18 at Rawlings Branch. Registration and waiver required.
Pick 'n' Mix
Basalt Regional Library's Art for All Ages is a program to encourage adults and kids to spend time doing art projects together. Join the fun on Feb. 18 at 2:00 pm. Event details.
Broomfield Library is holding a Community Art Swap on Feb. 25. Exchange your gently used art supplies, or bring in canned goods and toiletries instead. Learn more.
Pikes Peak Library District's annual Homeschool Science Fair is a non-competitive opportunity for K-12 homeschool students to demonstrate their projects to other families. Get inspired on Feb. 17, 10:00 am, at Library 21c.
Get a jump start on your spring garden with Spanish Peaks Library District's Gardening 101. The class meets Feb. 26 at 1:00 pm. Event details.
What's New at Colorado State Library
Book Club Resource
Library Services Spotlight
Colorado State Publications Library Blog
Learning Opportunities
Library Jobline
Are you considering a job change this year? Check out Library Jobline for hot new library employment opportunities, like this selection from around Colorado.
---
This post is part of the Spotlight on Sharing initiative, which aims to increase the visibility of Colorado library programs and resource sharing. Do you have a story from your library to share? Email Amy Hitchner, ahitchner@coloradovirtuallibrary.org.
All images are from the Colorado Historic Newspapers Collection, a service of Colorado State Library.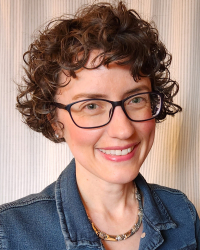 Latest posts by Amy Hitchner
(see all)