The Friday Grab Bag is a weekly series that highlights fun, unique, and interesting happenings in Colorado libraries, and includes news from the Colorado State Library.
Let's open the Friday Grab Bag!
Community Connections
Clearview Library District is growing, with plans for a new branch in Severance, plus a new Central Services Hub and renovations to the 3rd Street branch in Windsor. More information about the expansion projects is available via the Loveland Reporter-Herald and on the library's website.
Ruby M. Sisson Memorial Library is holding a T-Shirt Design Contest for this year's summer reading theme: 'Ocean of Possibilities'. The winning design will be printed on t-shirts for library staff and the contest winner. Design guidelines and a template are on the library's website. Deadline is February 18.
Community members are encouraged to display their quilts at Sterling Public Library's annual Quilt Show, March 1-31, 2022. Each year the library exhibits full-sized quilts and other quilted pieces, such as table runners, and selects a winner for the People's Choice Award. Submissions must be brought to the library by Wednesday, Feb. 23 at 8:00 p.m.
Enjoy an evening of art songs and arias of love at Basalt Regional Library on February 18. Vocalist Nikki Boxer and pianist Molly Noel will perform Amours Divins! Songs of Love & Passion by Handel, Brahms, Offenbach, Bizet, and more. Seating is limited and registration is required.
---
Learning for All
The registration deadline is February 17 for CLiC's 2022 Virtual Winter Workshop on February 24 & 25. The workshop will feature five concurrent sessions of great content with video links to all sessions afterwards. The sessions are designed by your peers and colleagues just for rural Colorado Libraries. See the schedule here. Energize, Connect, and Inspire with CLiC! Learn more and register by February 17.
Save the date! The 2022 Colorado Resource Sharing Conference (formerly the Colorado ILL Conference) is returning virtually this year on April 27-28. More information and agenda coming soon to the conference website, but registration is already open.
Memories & Legacies
An 'ethical will' is a non-legal document that captures a person's life experiences for the benefit of future generations. Denver Public Library is offering a four-part series, Sharing Your Life's Wisdom and Stories: Ethical Will Writing Workshop, from February 16 – March 9. The series will be facilitated by author, speaker, and storytelling coach Nancy Sharp. Registration is required.
Eagle Valley Library District supports reminiscence therapy with their circulating Reminiscence Kits. Part of their Library of Things collection, the kits include pictures and video clips meant to stimulate memories and conversation in one-on-one or group settings. Topics include seasons, pets, and the outdoors.
Join Poudre River Public Library District for Book Club for Mortals, a monthly book club focusing on end-of-life themes facilitated by professionals and staff trained in advance care planning. February's virtual discussion will be on The Year of Magical Thinking by Joan Didion. To register please email Mindy Rickard, Project Coordinator, at mrickard@healthdistrict.org.
What's New at the Colorado State Library
Learning Opportunities
The K-12 Library Connection: Short Bytes for the K-12 Library Community. The latest issue, Vol. 1 Part 2, focuses on joyful experiences and social emotional learning.
Quick Bites: Supporting School Readiness. We will review the latest research and Colorado's five domains of school readiness to see how your library can be more intentional in your planning and communicate to caregivers how the library is preparing children to succeed. February 15, 2022 from 12:00 pm – 12:20 pm. Join online.
The Whole Collection Approach: The Art of Operationalizing Equity. Is your public, academic or school library in the midst of a diversity audit? Does it feel like it is taking forever? Do you wish you had a way to start making some noticeable changes right now even though the audit is still underway?  Come spend an hour with Betsy and Tiah as they explore the four pronged action plan called "The Whole Collection Approach." February 16, 2022 from 1:00 – 2:00 pm. Register online.
Quick Bites: School Readiness in the Library and Beyond. Summer Sanford from Pine River Library and Heather Hawk from the Early Childhood Council of La Plata County will share how they've created a successful school readiness partnership that serves children, families, and caregivers in the library and beyond. February 22, 2022 from 12:00 pm – 12:20 pm. Join online.
Supporting Newcomers, Refugee students, and Families. Educators and library staffs are tasked with supporting the various needs of their unique communities. Colorado has seen a large influx of refugees and immigrants from Afghanistan. According to the Colorado Refugee Services Program, our state plans to support at least 2,000 new Americans as they rebuild their lives here. How can we support newcomer and/or refugee students and families in our library communities? Join Adams 12 Elementary digital literacy teacher Sara Snider for this conversational session focused on grants, programs, and other strategies librarians/staffs can employ to serve new Americans from Afghanistan in Colorado. February 24, 2022 from 4:00 – 5:00 pm. Learn more, register to join live, or listen to the recording at https://shine-a-light.cu.studio/24february2022-2/
Engaging Teens through Connected Learning at Your Library Workshop. In this month-long (March 2-23) blended learning course using content from YALSA's Transforming Teen Services program, you'll learn the benefits of connected learning and its implications for public libraries through readings, videos, discussions, and real-world library examples of connected learning in action. The workshop is free but registration is required; participation will be limited to 25, on a first come, first served basis, with a waiting list. Register Now!
CSL in Session Webinars
Building Community Connections Through Collaborative Leadership, February 22, 2022, 12:00 – 1:00 pm. Join online.
Online Learning Opportunities in February  2022 for Library Staff. Browse this great list of free online learning opportunities shared with us by the Wyoming State Library.
Colorado State Publications Library
Library Jobline
Are you considering a job change this year? Check out Library Jobline for hot new library employment opportunities, like this selection from around Colorado.
---
This post is part of the Spotlight on Sharing initiative, which aims to increase the visibility of resource sharing in Colorado libraries. Do you have a story from your library to share? Email Amy Hitchner, ahitchner@coloradovirtuallibrary.org.
All images are from the Colorado Historic Newspapers Collection, a service of the Colorado State Library.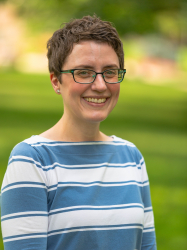 Latest posts by Amy Hitchner
(see all)