The Friday Grab Bag is a weekly series that highlights fun, unique, and interesting happenings in Colorado libraries, and includes news from Colorado State Library.
Let's open the Friday Grab Bag!
Sounds of the Season
Garfield County Libraries invites you to a Holiday Sing-A-Long led by the Burning Mountain Ukuleles. Join them at the New Castle Branch Library on December 15 for an afternoon of familiar Christmas carols. Event details.
Bring your friends and family to Wilkinson Public Library on December 19 for a Holiday Ukulele Jam. Bring your own uke or borrow one from the library. Hot apple cider, cookies, and chord books will be provided. Learn more.
Enjoy a Holiday Concert with Rocky Mountain Brass, hosted by Summit County Library on December 13 at 11:00 am. Join them at the South Branch in Breckenridge to hear your holiday favorites. Learn more.
A Visit from Saint Nick
Vail Public Library is hosting Santa & The Babies on December 12, a photo opportunity where babies ages 3 and under can interact with Santa in a calm, casual environment. Learn more.
Join Gunnison County Libraries for Storytime with Santa, December 10 at Gunnison Library and December 11 at Crested Butte Library. Kids can enjoy an afternoon of cocoa, stories, and of course, Santa! Event calendar.
Santa Claus is Coming to Lamar Public Library, December 9 at 10:00 am. Join special guests, The Island of Misfit Toys and the Trailblazer Theatre Company, for a day of hot chocolate, cookies, crafts, music, and a Christmas carol sing-along. Event flyer.
Bring your little ones to Story Time with Santa, December 16 at Buena Vista Public Library. This special story time will encourage the love of reading while celebrating the season. Learn more.
At Pueblo City-County Library's Santa & Mrs. Claus Holiday Event on December 10, kids can spend time with their favorite yuletide celebrity couple. Snap some photos, make a gingerbread house, and stay for special storytime. Event details.
Cocoa, Cookies, & Crafts
Join Ruby M. Sisson Memorial Library for a Hot Chocolate Hullabaloo on December 15. Spend the evening playing games, drinking hot cocoa, and creating a cozy winter-at-home kit. Event details.
Grand County Library District invites families to their Holiday Party at the Hot Sulphur Springs Library, December 19 at 12:30 pm. Participants will decorate their own gingerbread houses while watching a festive holiday movie. Seating is limited so register early.
Take a break this holiday season to enjoy some Hot Cocoa and cookies with Aurora Public Library, December 12 at Martin Luther King, Jr. Library. Learn more.
Come make a gift for a loved one at Berthoud Community Library District's Crafter's Corner on December 16. They will have options for painting, making ornaments or cards, and gift wrapping. Events calendar.
East Morgan County Library District's TAG group is hosting an evening of Christmas-Themed Games for teens. Join them on December 12 for fun, food, and festive games. Event details.
Lyons Community Library is creating an epic Jolly Gingerbread Village with the help of their teens. Participants can come to one or both events on December 16 & 17. Register online.
Park County Public Libraries is hosting a Holiday Cookie Decorating event on December 17 at Bailey Public Library. It doesn't get much better than decorating old fashioned sugar cookies! Learn more.
Got presents to wrap? Bring them to Pikes Peak Library District's Wrap and Yap Party, December 14 at Sand Creek Library. Get wrapping tips and enjoy some cocoa and cider while you work. Learn more.
Pick 'n' Mix
Ridgway Public Library would like to share two collections they've made available to their community. The first is a collection of jigsaw puzzles and board games that their patrons can borrow without needing to check them out. The second collection is a new Children's Lending Library located outside the library in the Children's Garden.
Pine River Library is hosting the Silver San Juan Division of the National Model Railroad Association for a Modular Railroad Open House on December 17. All ages are invited to explore the hobby of model railroading and enjoy the HO Scale railroad that will be set up all day in the Community Room. Learn more.
Delta County Libraries is hosting a Seed Sorting Party on December 10 at Cedaredge Library. They are looking for volunteers to help them get their 2023 seed library ready by sorting, packaging and labeling seeds. Learn more.
Vote on your favorite chili at High Plains Library District's Chili Cook Off and Voter Education Eagle Project on December 11 at Carbon Valley Regional Library. A prospective Eagle Scout has organized this event to educate participants about voting methods, which they will use to determine the best chili provided by local restaurants. Register online.
Seniors are invited to Knitting 101, part of Lafayette Public Library's Senior Learning Club series. Bring some worsted weight yarn and a set of no. 6 double pointed knitting needles to the library conference center on December 12 to learn how to knit mini-mittens, perfect for an ornament. Register online.
What's New at Colorado State Library
Colorado Resource Sharing Conference
Digital Colorado—Historic Newspapers
Library Services Spotlight
Colorado State Publications Library Blog
Library Leadership
Learning Opportunities
Library Jobline
Are you considering a job change this year? Check out Library Jobline for hot new library employment opportunities, like this selection from around Colorado.
---
This post is part of the Spotlight on Sharing initiative, which aims to increase the visibility of Colorado library programs and resource sharing. Do you have a story from your library to share? Email Amy Hitchner, ahitchner@coloradovirtuallibrary.org.
All images are from the Colorado Historic Newspapers Collection, a service of Colorado State Library.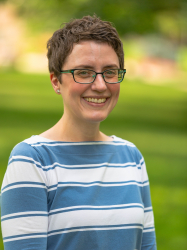 Latest posts by Amy Hitchner
(see all)