The Friday Grab Bag is a weekly series that highlights fun, unique, and interesting happenings in Colorado libraries, and includes news from the Colorado State Library.
Let's open the Friday Grab Bag!
Life of Pod(casts)
The University of Colorado Boulder Libraries has its own podcast! It's called CU at the Libraries, and it's where information becomes knowledge through storytelling. CU at the Libraries uses narrative storytelling, two-way interviews, and roundtable discussions with different hosts each week to represent the breadth of voices and personalities that make up our community. Episodes air weekly on Mondays. CU at the Libraries can be heard on Apple Podcasts, Spotify, or wherever you get your podcasts.
Anythink Libraries recently released The Kitchen Table podcast, which highlights the diversity of the Adams County Community. This is a must-listen for podcast fans and anyone interested in the rich cultural heritage of the people who live in Adams County. The Kitchen Table is available for streaming on Spotify, Apple Podcasts, SoundCloud and online at anythinklibraries.org/kitchen-table.
Holiday Fancy
You are invited to a Gift Wrapping Party at Lamar Public Library on December 14 from 10:00 am to noon. Come wrap your presents in a calm and snoop-free environment with hot cider and cookies. The library will provide the wrapping essentials, but bring a roll of wrapping paper to share.
Join
Longmont Public Library
for fun and sprinkles for their annual, all ages,
Holiday Cookie Decorating Party
on December 16 at either 5:00 or 6:00 pm. There will be gingerbread people, frosting, and toppings to make your perfect gingerbread friend for the holidays. You can also stay and experience a pioneer Christmas story from Laura Ingalls Wilder's memories of her
Little House on the Prairie.
Registration is required
and space is limited, so be sure to sign up for your preferred time slot today.
Garfield County Libraries' Rifle Branch will help kickoff the holiday season with Ornament Making at the Library on December 7 at 1:00 pm. Enjoy Christmas crafts, and treats for the kids during the Hometown Holiday celebration. Hayrides to and from other Hometown Holiday events will be available from the library.
Join the Eagle Valley Public Library on December 7 at 1:00 am for a Holiday Craftapalooza and Movie Matinee with the whole family. Choose from a variety of winter and holiday projects and enjoy light refreshments as you craft away the day.
International Ed.
Loveland Public Library hosts A Wandering Botanist: A World of Spices on December 10 from 12:00 to 1:00 pm. Join plant expert Kathy Keeler to learn the stories of how different plant products become the spices that enliven the foods we love.
Join Jefferson County Library on December 14 at 2:00 for Hello World: Fiesta Colorado. Enjoy and learn the diverse cultural richness of Mexico and Spain through dance, music and art. Jeanette Trujillo and the Fiesta Colorado Dancers perform and talk about the cultural traditions behind their beautiful dances. Finish up with a hands-on dance and experience Mexican Dance…Olé!
Memory Lane
On December 30 from 10:00am to 6:00 pm, join Pitkin County Library for Looking Back / Looking Forward Community Craft. Explore your favorite things from 2019 and your hopes for 2020 through craft, and stick around for a screening of Smallfoot, about a yeti named Migo determined to prove to his family that the mysterious creatures called humans really do exist, at 5:00 pm.
Where is that town? Why did your ancestors go there? Where did they come from? How did they get there? All of these questions can be answered with Genealogy: Maps, Migration, and Location at Westminster Public Library's College Hill Branch on December 7 at 1:30 pm. Appropriate for adults, teens and tweens 12 or older. Registration is required – click HERE to register.
Pueblo City-County Library hosts Digital Memory Lab Orientation on December 12 from 5:00 to 6:00 pm. You'll learn the basics of digitization and preservation, and how to use the equipment in the Digital Memory Lab for free DIY digitization of photos, slides, home movies, and more.Orientation is free and open to the public and registration is not required.
Learning for All
Looking to lead? ALA is offering free facilitation skills training for small and rural library staff that work in small or rural communities with a legal service area population of 25,000 or less. All library types are welcome, and no facilitation or community engagement experience is necessary.Click HERE to learn more and apply online. Applications are due by Jan. 20, 2020.
Free Webinar: The Positions Model for Improving Personal Influence and Workplace Interactions | January 7 @ 12:00 pm
Learn what each of the three position (first, second, and third person) stands for and how to incorporate them in how you think and act in your workplace.
Free Webinar: Twenty-Four Ways to Teach and Learn | December 9 @ 11:00 am
Most people have preferences regarding how they learn, remember, and use information and the more we know about the preferences of the people we are trying to influence, the better our success, inside and outside of classrooms.
Practical Management or Practical Magic: Sexual Harassment is Happening in Your Library – What Should You Do About It? | December 9 @ 12:00 pm
This session will review the kinds of harassment measured among library employees, and review what leaders and managers can do to begin to enact change.
Museums & Libraries in the News
Opinion | Susan Knopf: Public libraries bridging digital divide | Summit Daily
The digital divide isn't just about access to a computer and the web, it is also about the speed of your connection.
Homesteader's Holiday a Tradition at Centennial Village Museum | North Forty News
Tour festively decorated historic homes and enjoy activities for the entire family on December 7 from 10:00 am to 4:00 pm.
9 Artifacts That Shaped Colorado's History | 5280
This collection of artifacts, all held by Colorado museums, reveals a history that's as complicated as it is American.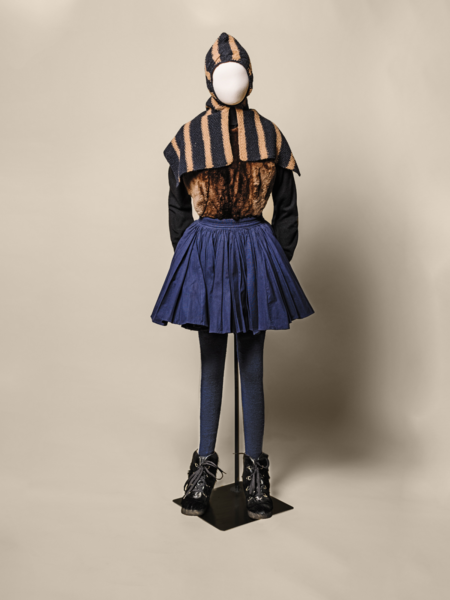 What's New at the Colorado State Library
Library Related Employment:
Are you thinking of making a change this year in your job? Check out Library Jobline for hot new library employment opportunities.
This post is part of the Spotlight on Sharing initiative, which aims to increase the visibility of resource sharing in Colorado libraries. Do you have a story from your library to share? Email Marisa Wood, mwood@coloradovirtuallibrary.org. Also, be sure to follow Colorado State Library on Twitter and Facebook
Latest posts by Marisa Wood
(see all)