The Friday Grab Bag is a weekly series that highlights fun, unique, and interesting happenings in Colorado libraries, and includes news from Colorado State Library.
Let's open the Friday Grab Bag!
Festive Celebrations
High Plains Library District invites you to Cookies & Cocoa with Santa, December 3 at Fort Lupton Public & School Library. Enjoy cookies, crafts, and a free photo with Santa, then stay for the results of the Gingerbread House Decorating Contest. View event and contest details.
Park County Public Libraries is hosting a Holiday Party and Movie Marathon, December 3 at Fairplay Library. Join them all day for holiday movies, crafts, and snacks. Event details.
Broomfield Library is hosting a Winter Library Celebration on December 10. Stop by from 10:00 am to 1:00 pm to enjoy family-friendly crafts, music, and books. Learn more.
Buena Vista Public Library is hosting a Local Author Fair on December 3 from 12:00 to 3:00 pm. Discover local authors, get some holiday shopping done, and enter the book raffle. The event will also include a writing workshop. Learn more.
As part of their World Holiday Celebration, Pueblo City-County Library is celebrating Las Posadas on December 9 at the Rawlings Branch. Stop by from 2:00 to 4:00 for crafts, activities, and snacks that showcase this Mexican Christmas tradition. Learn more.
Homemade for the Holidays
Macramé is making a comeback! Join Estes Valley Library on December 10 to craft a macramé tree ornament as part of their Holiday Ornament Making series. All materials will be provided for this adult/teen event. Learn more.
Pines & Plains Libraries' Simla Branch is partnering with their local fire department for Christmas Craft at the Fire House on December 11. Join them from 2:00 to 4:00 for crafts and cookies, get a photo with Santa, then watch the parade at 6:00 pm. Events calendar.
Gilpin County Public Library is hosting a Christmas Craft Fair for all ages on December 16 and 17. Stop by to make ornaments, cards, and other holiday decorations. Event details.
Pikes Peak Library District's East Library is hosting a Makerspace Holiday Open House on December 3. Drop by from 2:00 to 5:00 to make some holiday crafts and tour the available equipment. Learn more.
Aurora Public Library invites tweens and teens to enter their Nailed It/Failed It Cooking Competition on December 15 at Mission Viejo Library. Participants will use marshmallows to create masterpieces…or mayhem. Register.
Enter your edible creation in Summit County Library's Annual Gingerbread House Contest. Drop off your entry at the Main Library in Frisco or the South Branch in Breckenridge by Dec. 16. Voting begins Dec. 17 with winners announced Dec. 27. Contest rules.
Pick 'n' Mix
Vail Public Library recently installed a new StoryWalk at Bighorn Park in East Vail. This season's story is The Bear Snores On by Karma Wilson. Take a stroll through the park and enjoy this book page-by-page! Learn more.
Westminster Public Library's Writing Rainbows Workshop is a monthly gathering of adult LGBTQ+ writers cultivating their unique styles. The next meeting is December 13 at College Hill Library. Learn more.
Congratulations to Boulder Public Library—preliminary election results show that their library district passed! The process of transitioning to a district will take over year, and they already have multiple projects planned for the future. Learn more.
Join Arapahoe Libraries for a Virtual Book Party on December 13, when their librarians will share their favorite books of the year. This rapid-fire event is like speed dating for books! Register to join online.
Musical Tidings
Five of the Garfield County Libraries will host Oran Mor as part of this year's Holiday Concert Series. Oran Mor performs traditional Scottish and Irish music, along with contemporary Celtic, Americana, popular, and original compositions. View concert dates and locations.
Littleton's own Smithtonians Handbell Choir will give two holiday performances at Bemis Library on December 10. Join them at 1:00 or 3:00 pm to ring in the season. Event details.
Visit Longmont Public Library on December 3 at 2:00 pm for Harper in the Hall: Holiday Music from Around the World. Celtic harpist Valerie Wedel will perform seasonal music that will enhance your library experience. Learn more.
Nederland Community Library's #SongsfromtheStacks series continues on December 8 at 6:30 pm with a flute performance and demonstration by Lisamarie Windwalker. Event details.
The Roaring Fork Youth Orchestra will perform a concert of Holiday Music at Pitkin County Library, December 9 at 5:00 pm. Drop in to enjoy Christmas and Hanukkah classics while sipping on cider and cocoa. Event details.
Lafayette Public Library will host The Boulder Opera for a musical "Hansel and Gretel" Storytime, December 3 from 2:00 to 2:30 pm. The singers will perform excerpts from their upcoming show, based on the adaptation by Engelbert Humperdinck of the classic Brothers Grimm fairy tale. Learn more.
What's New at Colorado State Library
Resources for Libraries
Book Club Resource
Colorado State Publications Library Blog
School Libraries
Learning Opportunities
Library Jobline
Are you considering a job change this year? Check out Library Jobline for hot new library employment opportunities, like this selection from around Colorado.
---
This post is part of the Spotlight on Sharing initiative, which aims to increase the visibility of Colorado library programs and resource sharing. Do you have a story from your library to share? Email Amy Hitchner, ahitchner@coloradovirtuallibrary.org.
All images are from the Colorado Historic Newspapers Collection, a service of Colorado State Library.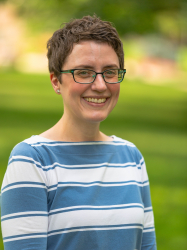 Latest posts by Amy Hitchner
(see all)