The Friday Grab Bag is a weekly series that highlights fun, unique, and interesting happenings in Colorado libraries, and includes news from Colorado State Library.
Let's open the Friday Grab Bag!
Ocean-Themed Events
Clearview Library District hosts the monthly Clearview Homeschooler's Academy based on STEAM and hand-on learning. This month's activity on August 16 at Windsor-Severance Library is Puzzling Ocean Currents, an exploration of how warm and cold water move through the ocean. Participants will create a refrigerator magnet to take home. Register.
Ignacio Community Library is hosting an Oceans of Possibilities themed writing contest this month. Stories of any type or length will be accepted through August 31 by email or dropping off at the front desk. Categories are: Youth 5-11, Young Adult 12-18, and Adult. Contact the library for more info.
Celebrate the end of the summer reading at Vail Public Library with a Mermaid and Pirate Party, August 9 at 2:00 pm. Dress as your favorite sea character and enjoy an afternoon of singing, dancing, and stories. Learn more.
Come dressed in your ocean best to Ruby M. Sisson Memorial Library's Mermaid Parade & Summer Reading Party, August 5 at 2:30 pm. All ages are welcome. Learn more.
Delight the Senses
Denver Public Library celebrates National Wellness Month with Eat Well, Age Well, an online cooking demonstration on August 11. Registered dietician Jen Lease will answer questions and create delicious recipes to help make your well-being a priority. Register.
Learn about bee-friendly plants and how to care for them at Durango Public Library's Great Garden Series: Gardening for Pollinators, August 10 at 4:00 pm. Event page.
History comes alive at Bemis Library's The Beer Archeologist: Sipping on Stonehenge with historian Travis Rupp, August 9 at 6:00 pm. Learn what the archeological record of this fermented beverage says about how these ancient people lived. Learn more.
Join Mesa County Libraries for Kenton J. Seth's presentation, Crevice Gardens: A Useful New Tool for Dry Landscaping. What started as an English gardening tradition is now gaining traction internationally. Learn how to incorporate it into your own backyard during the program on August 9 at Fruita Branch. Register.
Pick 'n' Mix
Arapahoe Libraries welcomes Saadia Faruqi, author of The Wonders We Seek: Thirty Incredible Muslims Who Helped Shape the World, for an online event on August 9 from 2:00 to 3:00 pm. Her presentation will highlight some of the talented Muslims who helped make the world we know today. Learn more and register.
At Pikes Peak Library District's STEM: Cloth Printing class, create a beautiful underwater-themed suncatcher portal. This kids' class is August 10 at High Prairie Library. Register.
Learn the basics of hand sewing and sewing machines at Pitkin County Library's Sewing 101: Tools. This expert-led event will take place August 13 from 2:00 to 4:00. Register.
Bring your family and spend the day with Pueblo City-County Library at IDEA Con 2022, August 6 from 11:00 to 4:00 at Grome Park. The day is packed with events including Padawan training, face painting, medieval combat, food, crafts, music, and a cosplay contest. Learn more.
As part of their Summer Stewardship Series, Grand County Library District presents Bear Aware with Colorado Parks and Wildlife, August 6 at Fraser Valley Library. In this adult program, learn how to reduce human-bear conflicts by responsibly living and recreating in Bear Country. Registration recommended.
Poudre River Public Library District invites you to Get Outside and enjoy Colorado! Join Larimer County Parks and City Parks staff on August 6 for an introduction to Northern Colorado's natural areas and county parks. Learn more.
What's New at Colorado State Library
Learning Opportunities
What to Do About Anti-Racist Babies, Drag Queens and Censors. August 18, 2022, 1:00-2:00pm.
Quick Bites: Growing Readers with a Growth Mindset. August 23, 2022, 12:00-12:20pm. Join online.
Quick Bites: Books for Beginning and Struggling Readers. August 30, 2022, 12:00-12:20pm. Join online.
Online Learning Opportunities in August 2022 for Library Staff. Browse this great list of free online learning opportunities shared with us by Wyoming State Library.
Library Jobline
Are you considering a job change this year? Check out Library Jobline for hot new library employment opportunities, like this selection from around Colorado.
---
This post is part of the Spotlight on Sharing initiative, which aims to increase the visibility of Colorado library programs and resource sharing. Do you have a story from your library to share? Email Amy Hitchner, ahitchner@coloradovirtuallibrary.org.
All images are from the Colorado Historic Newspapers Collection, a service of Colorado State Library.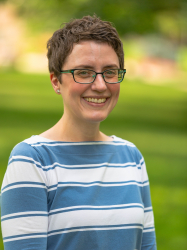 Latest posts by Amy Hitchner
(see all)