The Friday Grab Bag is a weekly series that highlights fun, unique, and interesting happenings in Colorado libraries, and includes news from Colorado State Library.
Let's open the Friday Grab Bag!
Animals Aplenty
Mesa County Libraries will host CSU Extension entomologist Melissa Schreiner for Nuisance Invaders in Colorado Homes, August 24 at the Central Library. Learn about the biology, bizarre behaviors, and identifying features of arachnids, cockroaches, elm seed bugs, and other common arthropods. Register.
So You Want to Keep Bees is a program hosted by High Plains Library District on August 25 at Carbon Valley Regional Library. Local beekeeper Beth Conrey from Bee Squared Apiaries will discuss what you need to know to get started, including local regulations, equipment, timing, instruction, and start-up costs. Learn more.
Join Longmont Public Library and Boulder County Parks & Open Space for The Yip About Prairie Dogs, a lively presentation on September 21 at 6:00 pm. Learn about the ecology, social structure, life cycle, behavior and language of this prairie species. Registration opens August 22.
Calling all Artists
Security Public Library is seeking submissions of digital artwork for their Artist Appreciation Collection. Your entry will be featured in SPL's digital art walk! The submission deadline is August 31. Read the guidelines.
Pikes Peak Library District invites you to join artist-instructor LeRad Nilles for Draw Your Community: Time, Motion, and Music in Drawings, August 27 in Manitou Springs. Learn and practice pencil sketch styles and techniques. Participants are encouraged to submit a drawing to the community art gallery in September. Learn more and register.
Looking for a place to exhibit your art? The Art Wall at Trinidad Public Library is open to any artist. Contact Tom Potter at the library to book a free, one month exhibit. August's artist is Sheila Hartman, followed by Rich Columbo in September and Jen Oliver in October.
Affordable Connectivity Program
The FCC's Affordable Connectivity Program gives eligible households a discount on internet and other technology. Learn more in Helping Your Community with Internet.
Pick 'n' Mix
Boulder Public Library is hosting a Seed Swap, August 27 at the Main Branch. Bring homegrown seeds and unopened packets of store-bought seeds to exchange. All leftover seeds will be donated to the Library's Free Seed Library! Learn more.
Westminster Public Library wants to help you learn about Menu Planning on a Budget, September 3 at College Hill Library. Get tips on setting a food budget, menu planning, and incorporating a balanced diet. Register.
What to do with a finished jigsaw puzzle? Bring it to the Puzzle Exchange at the Carnegie Libraries in Monte Vista or South Fork. Swap your old (complete) puzzle for one that's new to you! Learn more.
Do you want to play D&D but don't know where to start? Check out The Adventure Begins: Dungeons & Dragons For New Players at Bemis Library on August 24. During this special introductory session you'll learn about character creation, digital tools like D&D Beyond, and the unspoken rules for being a great player. Register.
What's New at Colorado State Library
Learning Opportunities
Colorado State Publications Library
Library Jobline
Are you considering a job change this year? Check out Library Jobline for hot new library employment opportunities, like this selection from around Colorado.
---
This post is part of the Spotlight on Sharing initiative, which aims to increase the visibility of Colorado library programs and resource sharing. Do you have a story from your library to share? Email Amy Hitchner, ahitchner@coloradovirtuallibrary.org.
All images are from the Colorado Historic Newspapers Collection, a service of Colorado State Library.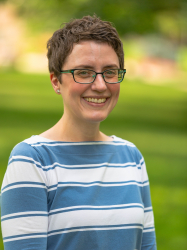 Latest posts by Amy Hitchner
(see all)