The Friday Grab Bag is a weekly series that highlights fun, unique, and interesting happenings in Colorado libraries, and includes news from Colorado State Library.
Let's open the Friday Grab Bag!
Art for All
Bemis Library invites teens to contribute to their Community Art Project by participating in the Teen Photography Workshop on August 13. Photos will be displayed in the gallery in September. Learn more and register.
Spend the afternoon exploring the art and photography of Georgia O'Keeffe at a program offered by High Plains Library District on August 18 at Centennial Park Library. This program is the perfect companion to the Denver Art Museum's exhibition, "Georgia O'Keeffe, Photographer." Learn more.
Boulder Public Library has issued an Open Call for Library Art Exhibitions and their Activist Artist-in-Resident program. Exhibition spaces are available for a variety of work, including 2D, 3D and interactive art. Applications are due by August 31. Learn more.
Pick 'n' Mix
Join Pines & Plains Libraries for What Galileo Saw, a fun, informative talk presented by the Colorado Springs Astronomical Society on August 17 at Elizabeth Library. The presentation will be followed by time to check out the night sky using professional telescopes. Register.
In honor of the new "Let's Go Build" exhibit at the Fort Morgan Library and Museum, the August 16th Brown Bag lunch presentation will focus on an iconic toy set that can be used to build almost anything. Curtis Mork, The LEGO Guy, will give a presentation on the history of LEGO and share some of his own historic LEGO sets. Learn more.
Join Lafayette Public Library and Boulder County Parks & Open Space for a beginner's guide to Beautiful Boulder County Butterflies. This slide program will review the amazing life cycle of butterflies, their behavior, host plants, identification tips, and more. Register.
Join Pikes Peak Library District and the Trails & Open Space Coalition to learn about the 130+ miles of hard surface trails in Colorado Springs. Urban Trail 101 will take place August 18 at Sand Creek Library. Reserve your spot.
DIY Oh My
Did you know that you can make paper with fungi? Artist Jessica Langley will show you how at Wilkinson Public Library's Mushroom Papermaking class, August 19 at 10:00 am. All supplies will be provided for this kid-friendly event. Register.
Make some tasty Dill-lightful Refrigerator Pickles at a cooking event hosted by Pueblo City-County Library on August 24 at Giodone Library. Each participant will make and take home a jar of Claussen copycat pickles. Register.
Customize your summer look with Patches and Pins made with an embroidery machine. Broomfield Library is offering this class on August 13 at their inventHQ Makerspace. Register.
East Morgan County Library District invites adults to their Embroidered Bookmarks class on August 25. Come make your own adorable bookmark with supplies provided by the library. Registration is required.
Show Your School Spirit with a personalized laser-engraved bookmark. Join Estes Valley Library for this Makerspace event on August 12 at 6:00 pm. Register.
Garfield County Libraries is partnering with Bristlecone Art Collective to offer Tie Dye for Teens, August 12 at Carbondale Branch Library. Get colorful and creative with a shirt or other white cotton accessory. Learn more.
What's New at Colorado State Library
Growing Readers Together
Growing Readers Together (GRT) is offering two Office Hours to share information about this early learning initiative and what participation entails.
State Grants to Libraries
Want more info about State Grants to Libraries? Join the Overview and Q&A Webinar on Thursday, August 18 at 12:00 pm. The session will be held online via Adobe Connect; no registration required. It will also be recorded and posted after the event to the State Grants to Libraries website.
Reminder: 2022-2023 eligibility forms are due Thursday, September 15, 2022, and are available on the State Grants to Libraries website.
Learning Opportunities
Colorado State Publications Library
Library Jobline
Are you considering a job change this year? Check out Library Jobline for hot new library employment opportunities, like this selection from around Colorado.
Library manager 3 – Pikes Peak Library District, Colorado Springs
Adult Librarian – Pikes Peak Library District, Colorado Springs
Senior Library Associate – Pikes Peak Library District, Colorado Springs
Manager, Library Technical Services, Archives & Special Collections – Naropa University, Boulder
Administrative Assistant to the Deans – University of Colorado Boulder Libraries
Public Service Supervisor – Jefferson County Public Library, Evergreen & Conifer Libraries
Library Page – High Plains Library District, Firestone
Patron Services Supervisor – High Plains Library District, Erie
Library Materials Supervisor – High Plains Library District, Erie
Adult Librarian – High Plains Library District, Evans
Full-time 40 hour Concierge – Anythink Bennett
Librarian – Aims Community College, Greeley
---
This post is part of the Spotlight on Sharing initiative, which aims to increase the visibility of Colorado library programs and resource sharing. Do you have a story from your library to share? Email Amy Hitchner, ahitchner@coloradovirtuallibrary.org.
All images are from the Colorado Historic Newspapers Collection, a service of Colorado State Library.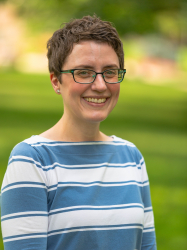 Latest posts by Amy Hitchner
(see all)