The Friday Grab Bag is a weekly series that highlights fun, unique, and interesting happenings in Colorado libraries, and includes news from the Colorado State Library.
Let's open the Friday Grab Bag!
April is Poetry Month
Celebrate National Poetry Month with your book club! The Colorado State Library Book Club Resource has over 650 titles, including a selection of poetry, that participating libraries can borrow via the CLiC courier. Read more about how you can borrow our poetry titles.
Gunnison County Libraries celebrates Poetry Month in April with a variety of events, including an interactive Poet-Tree, a Crested Butte poetry walk, and "Earth Words," a poetry reading by poet Rosemerry Wahtola Trommer. More event details.
West Custer County Library is sponsoring its annual Poetry Contest from April 1-30. Library staff will award winners in three categories: adults, teens, and youth. View past year's winners and download the entry release form.
Join poet Sue Scavo and author Amy Irvine for Un/Earthed, a conversation about Sue's new book of poems, Buried [A Place]. The event will take place at Wilkinson Public Library on April 19. Learn more.
Mancos Public Library's Writing for Resilience program invites Montezuma County teens to participate in a collaborative poetry/art experience. This recurring event runs from February through May 2022 and features poetry readings, artist mentors, surprise guests, giveaways, and more. The next meeting is April 12 at 4:30. Learn more.
Performing Arts
Bring your uke to Buena Vista Public Library for their recurring Ukulele Jam. All experience levels and styles are welcome. The next jam session is Saturday, April 16 at 10:00 am. See the schedule.
Add some spice to your step with Lyons Public Library's weekly Baile Latino dance classes, led by dance instructor Elisa Garcia starting April 9. The classes will focus on popular Latin and Caribbean dances, including the Salsa, the Cha-Cha, and the Bachata. Local Boulder musicians Leo Munoz-Corona and Kyle Perez will accompany the class. The final session on April 30 will culminate in a fiesta complete with a live band, the Colorado Mambo Orchestra. Spaces are going fast!
Lamar Public Library is celebrating the end of National Library Week with a Storytime Dance Party on April 8. Everyone is welcome to this character-themed party with music, games, and snacks. Learn more.
Enjoy an afternoon of Shakespeare in a parking lot. Denver Public Library is hosting the Denver Center for the Performing Arts' abridged production of A Midsummer Night's Dream, April 16 at the Green Valley Ranch branch. Bring a lawn chair! More details.
Recycle & Repurpose
Claire Wright of Cosecha Textiles is returning to Basalt Regional Library on April 9 with her popular Upcycling program. Refresh your wardrobe and find some new uses for old linens. Participants should bring some items to revamp and the library will provide sewing machines, sewing supplies, and expertise to turn your clothes into something brand new! Space is limited; registration required.
Kids of all ages are encouraged to enter Grand County Library District's Book Float Contest. The shoe box sized floats should be themed around a favorite book, and awards will be given out for Most Colorful, Best Use of Materials, Most Humorous, Best Looking (Prettiest), Most Exciting and Dramatic, Most Detailed, Most Well-Built, and Overall Favorite. Entries are due to Hot Sulphur Springs Library by April 15; winners will be announced at an ice cream float party on April 27. Learn more.
Take the Spring Upcycling Challenge at Pikes Peak Library District. Visit the East Branch on April 9 to create new fashions and accessories from unused clothing and other recycled materials. The library will have some materials available but feel free to bring your own. Learn more.
Learning for All
The 2022 Colorado Resource Sharing Conference (formerly the Colorado ILL Conference) returns virtually this year on April 27-28. More information and agenda are on the conference website, and registration is open.
Pick 'n' Mix
Celebrate Eagle Public Library's 25th Anniversary with John Fielder! The popular photographer and author will present slides, music, and stories from his two latest projects on Monday, April 18 at 6:00 pm. Book sale and signing of Fielder's Colorado books will be available before and after his presentation, so early attendance is encouraged! More event details.
Ever wanted to take a closer look at the glorious Colorado night sky? Poudre River Public Library District has telescopes to check out as part of their Gadgets and Things collection.
The BeeChicas will be at Boulder Public Library on April 13 to present Starting Seeds for Pollinators. Learn how to start native plants from seed and how to make a sustainable origami paper pot. Take your stratified seeds home to grow native Rocky Mountain Bee Plants which use less water and improve biodiversity! Registration required.
Exercise your brain and your body! Vail Public Library's Skiing Book Club meets April 8 at the top of Eagle Bahn Gondola. This month's selection is  "The Color of Air" by Gail Tsukiyama. Attendees must provide their own ski pass. Learn more.
Stop by Clear Creek County Library District during National Library Week to enjoy complimentary coffee, tea, and cookies. Young readers can pick out a free book and everyone can enter the prize drawing. Learn more.
Wellington Public Library recently started a Board Game Group. School-age kids are welcome to stop by Mondays after school for board games and chess. The next meeting is Monday, April 11.
What's New at the Colorado State Library
Learning Opportunities
Quick Bites: Executive Function: Learning How to Learn. This online webinar will provide a brief introduction to executive function skill-building in the library, a few simple ideas to help you expand or get started on including these skills in your work right away and select resources for learning more about the impact of executive function on lifelong learning. April 12, 12:00 – 12:20 pm. Link to meeting.
Quick Bites: Serving Spanish Speaking Caregivers. Join Claudeth Castellanos from the Loveland Public Library and explore best practices for supporting Spanish speaking parents and Family, Friend, and Neighbor caregivers. All children can develop early language and literacy skills in a culturally responsive library environment focused on caregiver support. April 19, 12:00 – 12:20 pm. Link to meeting.
Growing Readers Together announced the launch of their Play, Learn, and Grow video workshops in Spanish. Jugar, Aprender, y Crecer is free for your library to use and share with Family, Friend, and Neighbor caregivers in your area. These videos present the latest research on child development while building on the strengths of what caregivers already do best. They model simple strategies and activities that build early literacy, fine motor skills, and scientific thinking in young children. Each video segment also has an accompanying worksheet. Learn more about the launch of Jugar, Aprender, y Crecer.
CSL in Session: Learn how a Continuity of Operations Plan (COOP) Creates a Roadmap to Meet Community Needs No Matter What. Learn how a COOP can help not only with fires, pandemics, or cyber-attacks, but also in planning to provide uninterrupted services at any time. April 14, 12:00 – 1:00 pm. Join online.
Online Learning Opportunities in April 2022 for Library Staff. Browse this great list of free online learning opportunities shared with us by the Wyoming State Library.
What is Critical Race Theory? A recent post on Colorado Virtual Library explores the history, terminology, and issues surrounding CRT.
Colorado State Publications Library
Library Jobline
Are you considering a job change this year? Check out Library Jobline for hot new library employment opportunities, like this selection from around Colorado.
---
This post is part of the Spotlight on Sharing initiative, which aims to increase the visibility of resource sharing in Colorado libraries. Do you have a story from your library to share? Email Amy Hitchner, ahitchner@coloradovirtuallibrary.org.
All images are from the Colorado Historic Newspapers Collection, a service of the Colorado State Library.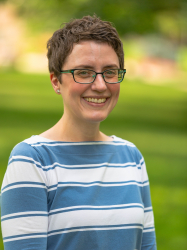 Latest posts by Amy Hitchner
(see all)