The Friday Grab Bag is a weekly series that highlights fun, unique, and interesting happenings in Colorado libraries, and includes news from Colorado State Library.
Let's open the Friday Grab Bag!
Time to Grow
Learn to grow Tremendous Tomatoes with the help of CSU Master Gardeners. Loveland Public Library will host the webinar, presented by Northern Colorado Libraries & CSU Extension, on April 12 over Zoom. Registration required.
Bemis Public Library is hosting a Plant Swap on April 8. Bring houseplants, cuttings, and seedlings to the library for this community gardening exchange. Event details.
Join Delta County Libraries for How to Grow Beans. Elizabeth Buckingham of Quiet Farm will lead this class on April 14 at Cedaredge Library. Contact the library to register.
Song & Spoken Word
Vail Public Library's Evening of Engagement series continues on April 19 with singer-songwriter Kyle Donovan. Enjoy an evening of Kyle's pure, tenor voice accompanied by guitar. Event details.
Ignacio Community Library is collecting oral histories for their Voices of Ignacio Project. Community members are invited to record a short story to include in the library's online digital collection. Help with recording is available by contacting the library.
This national poetry month, Jefferson County Public Library hosts local historian Rex Rideout for a unique reading of Cowboy Poetry from 1870 – 1900. Join him for a trip back in time through poems and songs on April 12 at Evergreen Library. Event details.
The Spring Lecture Series from Garfield County Libraries features a new topic each Thursday in April. Join them weekly at Glenwood Springs Branch Library to hear from local history experts about topics such as mines, ghost towns, and parks. Learn more.
Aurora Public Library invites adults to participate in a Drum Circle on April 14 at Martin Luther King Jr Library. Bring your own djembe drum or percussion instrument and contribute to an energizing musical performance. Register online.
Crafts & Creations
Pikes Peak Library District invites teens to make Manga/Comics Gift Bags from repurposed library materials. Join them on April 7 at Cheyenne Mountain Library. Event details.
Ruby M. Sisson Memorial Library is partnering with Powerhouse Science Center to offer STEAM Workshops for kids in grades K-5. Join them on Fridays in April for programs on Matchstick Wildfires, Windworks, and Racing Robots.
Learn the basics of soldering at Estes Valley Library's Beginner Soldering – Solder a Spinning Top. Tween/teens and adults are invited to attend on April 13. Register online.
Be a part of High Plains Library District's first Cricut Crafting Club! Cricut is a smart cutting machine that allows you to design and make personalized crafts. Join the meeting on April 11 at Centennial Park Library.
Pitkin County Library's Sewing 101 Workshop series continues with Buttons & Zippers. Expert Jennifer Hanson will lead the class on April 13 at 4:00 pm. Learn more.
Pueblo City-County Library's Better With Age Makers is a makerspace for adults 50 and up. Canvases and paints will be available. Just bring your creativity! Their next meeting is April 12 at Rawlings Branch. Event details.
Adult Craft Night at Silverton Public Library is an opportunity to join fellow crafters for an evening of fun, and at the end you'll walk away with a unique piece. Join their next meeting on April 12 at 4:00 pm.
Salida Regional Library is celebrating National Superhero Day with a Capes & Cakes Challenge. Email your photo of a superhero cake and the caped baker to the library by April 26. Submissions will be shared on Facebook for voting, and prizes will be awarded in two age categories. Contact the library for details.
Pick 'n' Mix
Basalt Regional Library's Legendary Library Party is on April 28 at 6:00 pm. Join them as they celebrate their community with music by the Tim Fox Jazz Quartet as well as food trucks and activities for adults and children. Learn more.
Lamar Public Library is seeking submissions for its 2023 Writing Contest. Prizes will be awarded in several categories, including short story, poetry, essay, and one-line story. Entries must be received by May 31; see full contest details.
Denver Public Library is partnering with RTD to provide Travel Training for older adults and persons with disabilities. Join them on April 11 at Ross-University Hills Branch Library to learn the ins and outs of public transit. Learn more.
The Cookbook Nook is a monthly blog by Clearview Library District. Read their reviews of cookbooks on a variety of topics, including pasta, cookies, convenience meals, and Korean cooking. Read the blog.
Poudre River Public Library District has added 2 light therapy lamps to their circulating collection to help those with Seasonal Affective Disorder (SAD) and anyone who simply want some extra light in their lives. See these resources in their catalog.
Grand County Library District's Senior Lunch & Learn series continues with Nutritious Cooking for One or Two with KC Rose of Grand County Public Health on April 14 at Fraser Valley Library and April 27 at Juniper Library. Join them for a short presentation followed by lunch.
What's New at Colorado State Library
School Libraries
Library Research Service
Learning Opportunities
Library Jobline
Are you considering a job change this year? Check out Library Jobline for hot new library employment opportunities, like this selection from around Colorado.
---
This post is part of the Spotlight on Sharing initiative, which aims to increase the visibility of Colorado library programs and resource sharing. Do you have a story from your library to share? Email Amy Hitchner, ahitchner@coloradovirtuallibrary.org.
All images are from the Colorado Historic Newspapers Collection, a service of Colorado State Library.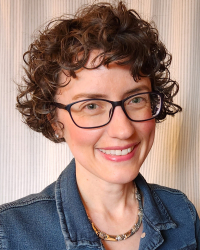 Latest posts by Amy Hitchner
(see all)